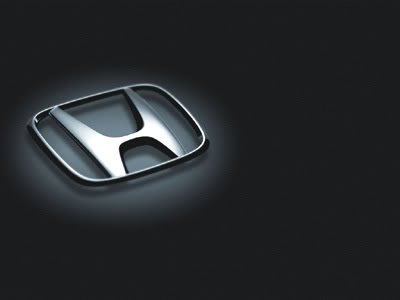 Around 18 months ago on 17th August 2017, I posted my detailed opinion about the most talked about topic back then, and it was Honda City. Honda Atlas Pakistan Ltd. was sharing teaser images on its social media page in late July 2017 with catchy messages. The most famous and still echoes around social media and among car enthusiast is "Accelerated Perfection" and this was shared along with yet another famous "SHARK-FIN Antenna". Excitement and craze were very high as everyone was making different predictions what the teaser could be.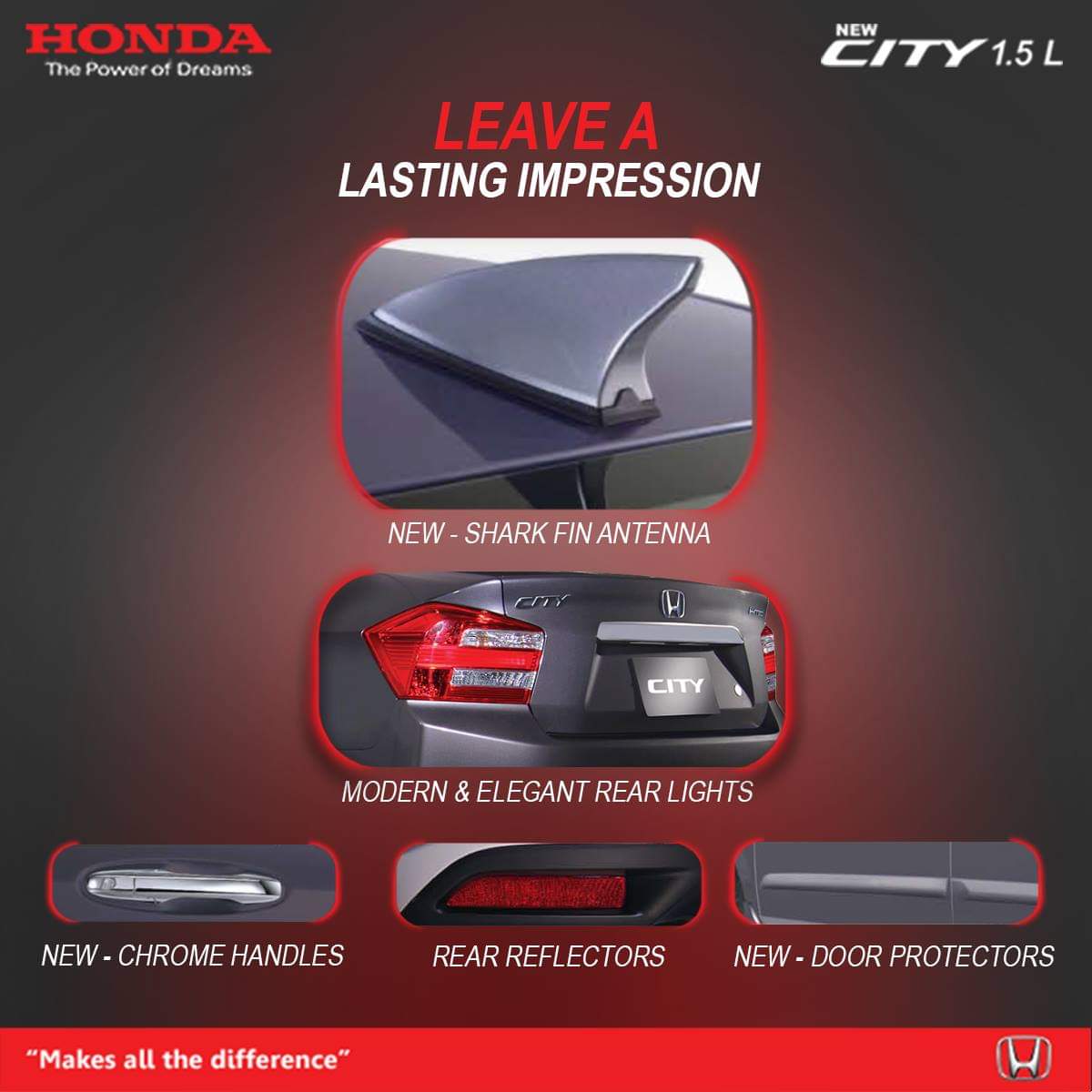 All our dreams shattered and it was nothing more than as we say it in Urdu "khoda phaher nikla chooha", it was only some minor visual changes to Honda City and the big news was HAPL called it a "NEW CITY". HAPL revealed face-lift to a model, which already got a face-lift to a face-lift to a face-lift.
Read more: Honda City Aspire Fails to Inspire the Customers
Anyways, fast forward December 19, 2018, and HAPL has shared yet another teaser this time with a message "LEAVE A LASTING IMPRESSION". Well, although the tagline is impressive, the image with it not so attractive. Yes, HAPL is possibly bringing another visual update to City and God knows what it will be called this time. Honda is adding a new Shark fin antenna, I don't know what was wrong with the previous one, in addition to it, there will be new door protectors, rear bumper reflectors, new chrome handles, while the word NEW is not used, however, we are told that there will be modern and elegant taillights.

A quick scan through the comments section of HAPL social media page shows that the response is not so new and the reason is the same NEW has been used so many times in the name of NEW. In fact the word NEW has always been exploited by local automakers but it has touched the new heights in case of Honda City. I think it's time Honda rename Honda City to "Honda Face-lift"; the same model which is in its existence for almost 10 years now.
The other side of the story is that HAPL, might be using an older marketing campaign template and this time its NOT necessarily another facelift to City. But I don't blame Honda followers because anytime word NEW is used in the past , it only brought disappointed.
As a customer, I think it's time for us that we do not acknowledge any such upgrades and stop accepting low quality, less features, less safe and older cars comparing the international models. On the other hands, customers have no choice available in the market and that is the main reason for exploitation by current car companies operating in the country as a cartel.
The Honda City is not a bad car, but Honda Atlas made it a cash cow, minting money every single day since 2009. But time needs change as well. A change towards betterment and improvement and in the case of automobiles, towards better, improved, featured and safer cars. I wish to write about something new coming out of Honda Atlas. Writing and reading repeatedly about the same City as a "New City" every few months/ year is now extremely boring. I pray HAPL will help us on this matter and mark THE END on the season 5 generation City and let her rest in peace in the eternal life. We all hope that Honda Atlas must seriously start working on moving towards future, using front gear and not in reverse.
Honda Atlas has a very motivational motto " Makes All The Difference," but seems like there is not much or entirely no difference. The teaser does call for word "LEAVE", do you think this means Honda Atlas is near discontinuing the current City with these last set of visual updates? Keep in mind, internationally, Honda City is in a 6th generation arrived in 2014 and had a face-lift last year in January 2017, which means that the 7th generation City would arrive sometime in 2020 in international markets.
Personally, I think it would not be the best time for HAPL to bring a 6th generation City in Pakistan now because that way our market will again be a generation behind the international variant. Or do you think / fear that Honda might bring the 6th generation City in Pakistan in sometime 2019 and keep it dragging for many years?
As of teaser, we will know more soon and will share details with our readers once accurate information is available, either it's another facelift or just a sales campaign from Honda Atlas. Stay Tuned!
Related: Honda Civic 2019 spied in India