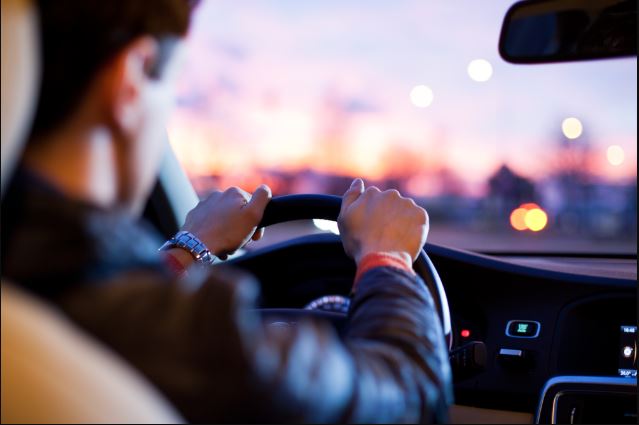 Do long driving hours affect your health?
Driving for long hours either for work or to any other destination has become a common norm in our daily life.  We always talk about cars, their parts and its maintenance, road safety, traffic jams etc. but we rarely talk about the hazards and negative effects of driving on our lifestyle and especially on health. Among the drivers, road accidents are and will be the major cause of death, but there are other factors as well which are slowly and silently bringing us close to grave, one mile at a time.
Various studies have been continuously conducted around the globe for the past many years to find the answer to the effect of driving for long hours on human health. The study showed that people who drive more than 2 hours daily have a higher risk of blood pressure, sleep disorders, obesity and increased stress levels. After reading these side effects, a question must pop up in our mind that how can driving be the cause of these? Therefore, we have tried to gather some piece of information which will help you in a better understanding of the side effects of driving for long hours and which are as below.
Restricted Movement
While driving the leg movement is restricted, and if a person is driving continuously for long hours, his body isn't able to burn fats due to a restricted movement which in turn will increase the chances of health deterioration. Now, with the advent of ride-hailing apps like Careem and Uber in Pakistan, many people are opting and taking up this opportunity to work part-time to earn extra money without realizing that how much continuous work is taking a toll on their body. Sitting for hours in a cramped space is not good for health because it put a lot of strain on your neck muscles, back and legs.
Stress
Stress is one of the major factors leading to various health issues which includes heart diseases, Alzheimer, diabetes etc. Among all the other activities, driving is the most stressful activity. People often say that long drive makes them relax, it may be true in case of small towns, however, if it's the case in either Karachi or Lahore then traffic jams can be your worst nightmare. Including the poor driving habits, noise, lack of implementation of traffic rules and road rage will only either boil your blood or explode your head which will either result in violent fights over small incidents which unfortunately have become a common sight on our roads.
Fatigue
Driving also causes exhaustion. Factors like noise pollution, road rage, traffic jams, air pollution, stress to finding a parking spot etc. can drain your energy leaving you less energetic to carry out other work or engage yourself in a healthy activity. Dehydration, one of the other drawback while driving for long hours on hot days in summer can cause car cash since dehydration not only drain your energy but makes you sleepy as well. The strain on eyes by HID lamps and blinding high beams not only affect our health but is also a contributor in road accidents.
Even with all these negative aspects, we can't deny the fact that how much ease this mode of transportation has offered us. Therefore in order to lessen the negative effects of driving the researchers and automobile companies are continuously working for modification in lifestyle and automobiles respectively. Some of the highly recommended modifications in lifestyle to decrease the negative effects of driving are as follows:
Firstly, accept that everyone can make a mistake. If you ever encounter yourself in a situation of road rage than instead of panicking or stressing over it, take deep breaths. Calm your nerves and try to focus on the road and avoid the confrontation.

Always keep a water bottle with you in your car this will help you avoid dehydration and dizziness or sleepy.

When travelling for long hours continuously, take small breaks also if you drive to earn then it is recommended to step out from your vehicle and stretch your legs for this will help to avoid restricted leg movement.

Use cushion; this will not only improve your posture but will also provide better back support.

Carpool, whenever you can.

Engage yourself in some light exercise at least thrice a week.

WALK instead of driving if you have to run an errand if it's across the road or around the corner of the street, WALK for walking has many health benefits. There is no need to ride on a bike or drive your car for petty chores.

In the end, drive safely and stay healthy.
That's it from our side, drop your thoughts in the comments section below.