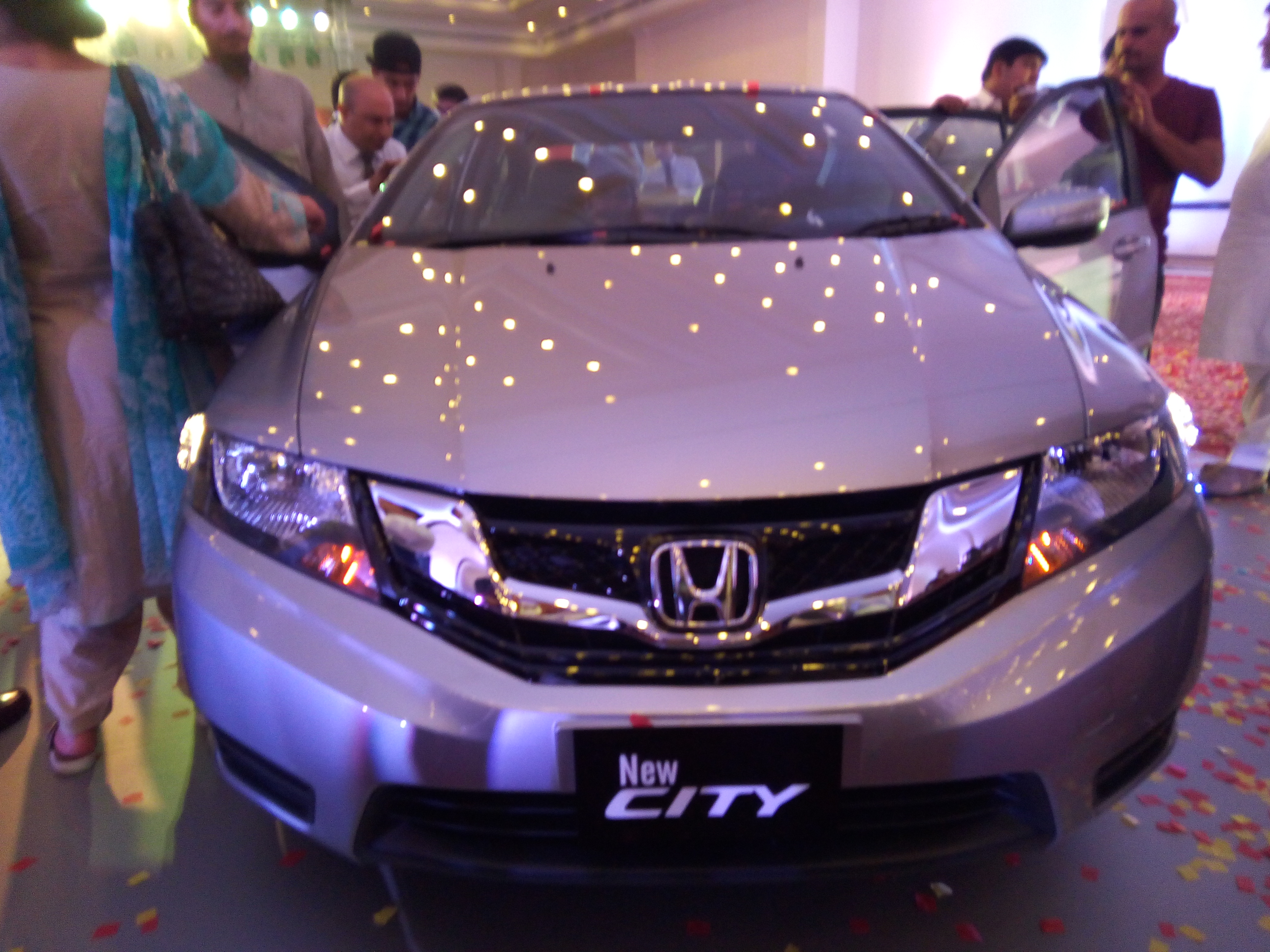 Honda Atlas has introduced a newer variant of Honda City in a privately organized event at Flattei' Hotel, Lahore; Honda Atlas unveiled as well as introduced this car in front of company employees and some exclusive dealers. Apart from the obvious launch, the company also announced fourteen lucky winners and rewarded them with different prizes, two nights stay at PC Bhurban and return tickets for a tour to Dubai.
We extend extreme gratitude to our customers, as they have stayed loyal to Honda and more specifically appreciated Honda City from the past twenty years. This ceremony does not only highlight the 20-year milestone of Honda City in Pakistan, but it also serves as a testimonial to the success of Honda in Pakistan.
Said Mr. Tochi Ishiyama, the President of Honda Atlas. He further remarked:
2017 has been a year of great success and record breaking sales for Honda Atlas; the company managed to sell 35000 units, which is a 37pc year-over-year increase in the sales. Once again we offer our utmost gratitude to Pakistani consumers for valuing Honda Brand. Reliability, comfort, performance and convenience are the key elements of Honda cars, and we hope that this (ranged of) models will continue to provide all of the above-mentioned features in spades.
Price:
Moving on to the details of this new Honda City – it has been launched with a minor price lift of 10,000 rupees. New rates are:
City 1.3L M/T = PKR 1,533,000
City 1.3L A/T = PKR 1,674,000
Aspire 1.3L M/T = PKR 1,663,000
Aspire 1.3L A/T = PKR 1,805,000
Aspire 1.5L M/T = PKR 1,683,000
Aspire 1.5L A/T = PKR 1,825,000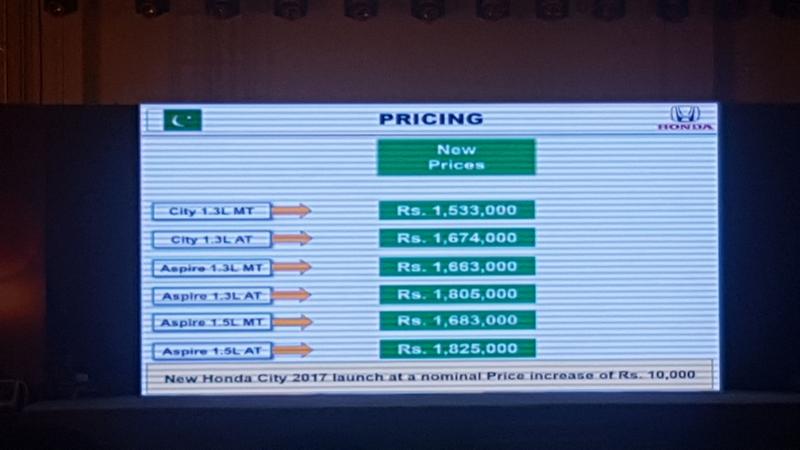 Colors: 
Honda Atlas has is offering this car in following colors:
Taffeta White
Lunar Silver
Modern Steel
Crystal Black
Rally Red
Sporty Blue
Urban Titanium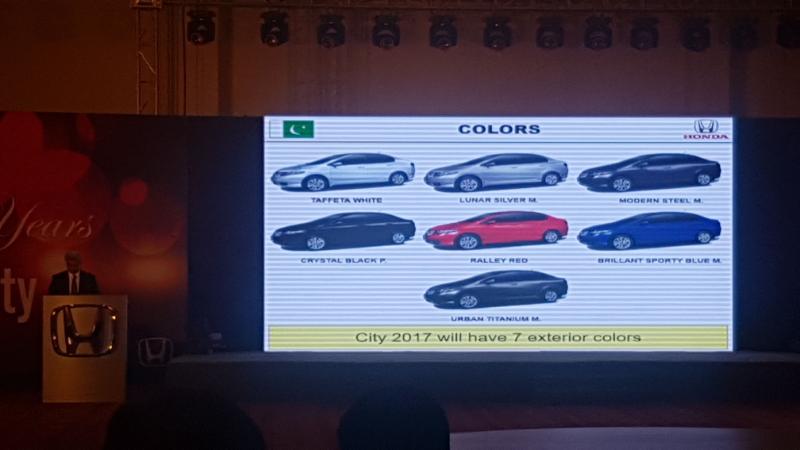 Features:
Let's move towards the elephant in the room; features? Without further ado, let' dive right in:
On the exterior side, Honda Atlas has fitted this car with a newly designed chrome & black combination front grill.
Next up are the side door protection moldings, aimed to give this car more character.
In the cabin, the car will now feature an integrated UI or touchscreen infotainment system
Regarding its security features, this car will now be offered with (OPTIONAL) Immobilizer.
The 2017 Honda City also has new seat fabric/upholstery.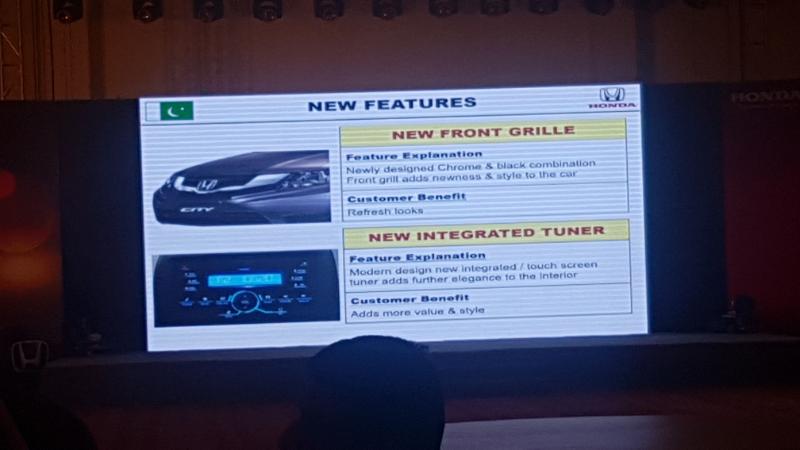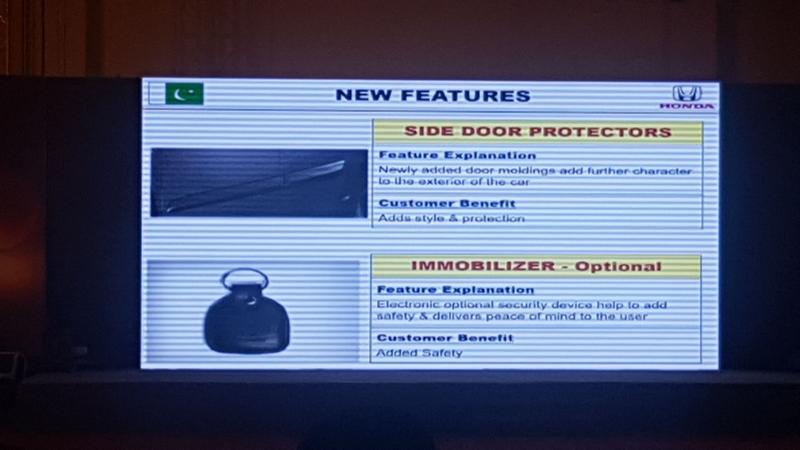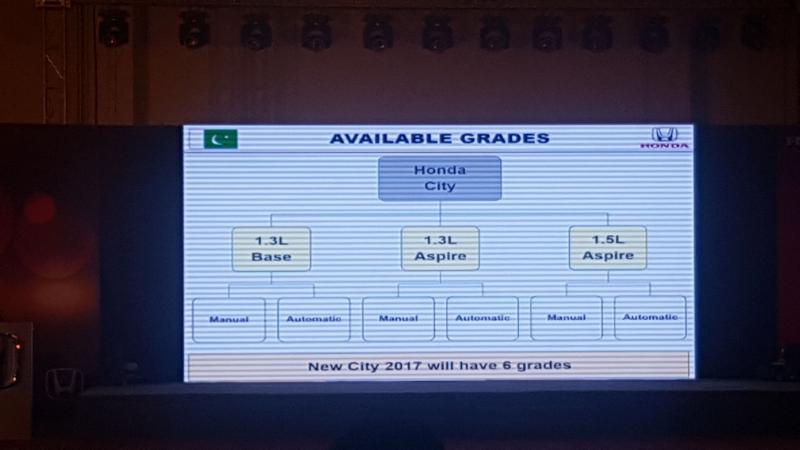 Lastly, before you move on to the pictures, it is important to mention that company will offer this car with additional charges of 10,000 rupees to the hopeful customers who have booked the previous model of this car.