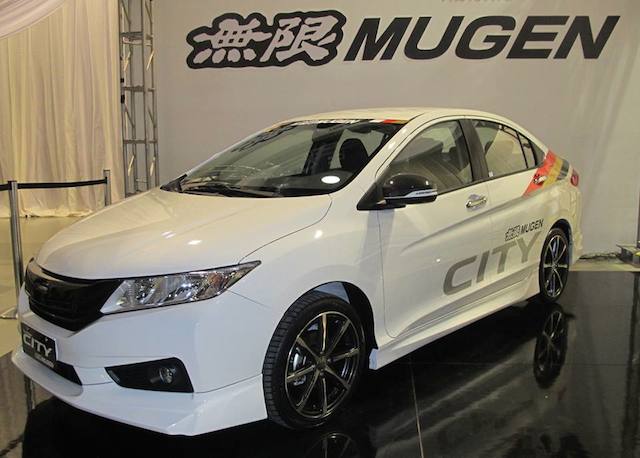 Honda City gets the Mugen treatment
Mugen is Honda's branch to make their cars sporty. It is like the German AMG and M but Mugen mostly restricts itself to aesthetic upgrades like adding body kits which include: side skirts, extended front and rear bumpers, spoilers and other cool things which actual sports cars have.
Honda had shown off the City Mugen earlier in the Philippines but we didn't heard never again from it until on-going Philippines International Motor Show 2014.
The car has been worked up to make it more aero-dynamic while the car is painted in Taffetta White exterior color with signature black Mugen grille, amongst other items.
Even though the car currently has the same 1.5 liter engine as in a normal Honda City, what the car would get for interior, powertrain, brakes and suspension may be revealed later on.