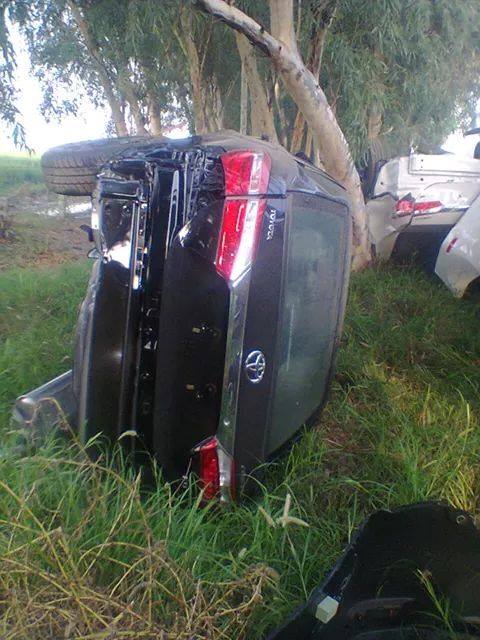 Truck carrying new Toyota Corollas crashes off motorway
Toyota Corolla is perhaps the most reliable and durable car around the world. Its a work horse. And, the new Toyota Corolla is quite in demand these days but unfortunately, Pakistan Billionaires Club posted photos of seems to be the first crash of multiple new Corollas in Pakistan.
We can't actually count the total number of Toyota Corolla involved in the crash, but they are quite many as these trailers transport the cars assembled in Karachi, to the rest of the country for deliveries and we're guessing a lot of customers won't be getting them soon.
According to the comment on the picture by the page, the trailer crashed off motorway while transporting the Corolla Xli from Karachi to up-country.
We hope that no one was injured in this accident other than the cars which would be sold to local ustaads to be fixed and sold as new.