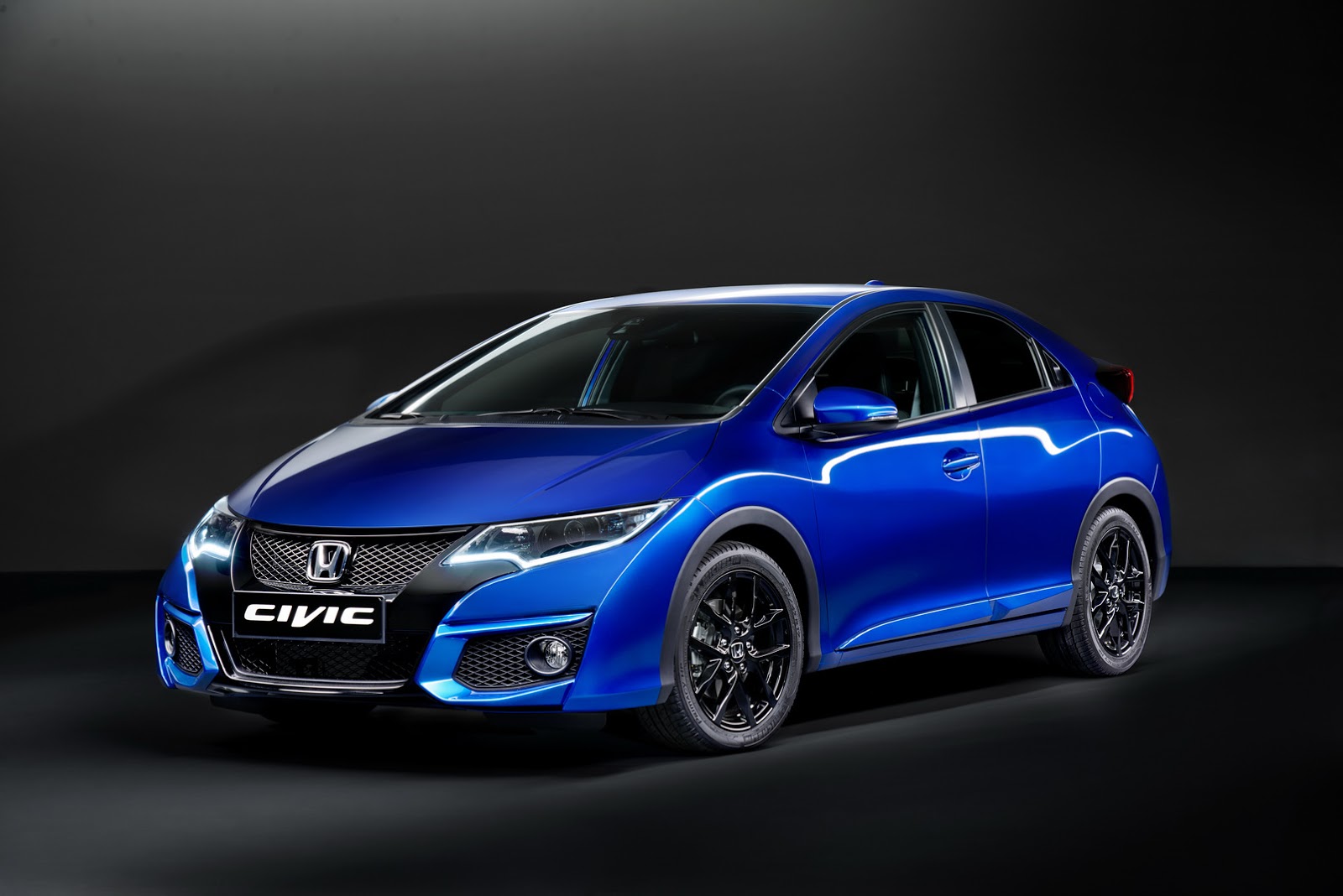 2015 Honda Civic facelift revealed
Don't get too excited just yet, Honda Europe has launched a facelift of the European Civic hatchback (which the rest of the world dies to want to have it), even though it never looked old but now, the Civic hatch has a tech and sport version.
The Civic hatchback now looks like a space ship, the Type R version looks like a space ship ready to burst into hyperdrive as the VTEC kicks in but new looks has been given to that space ship making everything sharper with a redesigned front bumpers, black grille, redesigned headlights, LED daytime running lights. Though the current Civic's upgrade is more a technological update rather a design change.
Civic Sport, other than a spoiler has the same 1.6 liter i-DTEC diesel engine which is found in the Civic Type R however, to keep Type R's supremacy alive, Civic Sport has a detuned version which produces 120 PS from the 1.6 diesel and the EU6 compliant 1.8 liter VTEC produces 142 PS.
The one thing that we'd love to have here in Pakistani models and is ideal for the Pakistani traffic is the new system called City-Brake Active (CTBA) which is designed to avoid accidents at a speed of up to 30 KM/H. Civic has also gone for Android OS for Honda's Conncet infotainment system and uses Android 4.0.4. More update from the interior are seat trims and door trim design.
The new facelift Civic range is expected to debut at the 2014 Paris Motor Show.
Blue is the sport version and grey is the vanilla version.