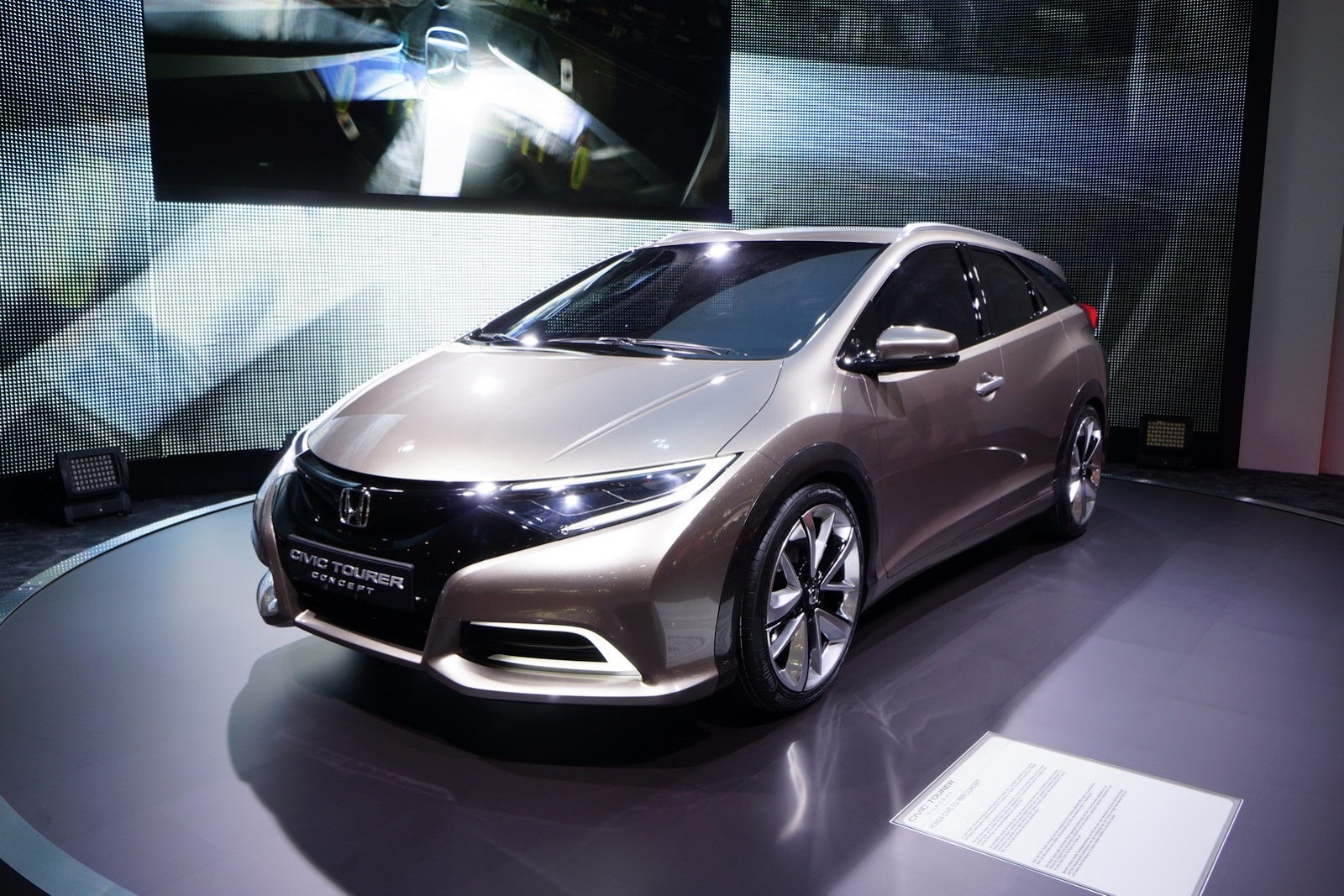 Honda debuts Civic Wagon Concept at the Geneva Auto Show
There has been a popular surge in the demand for Station Wagons/Tourers/Estate cars in Pakistan. Naturally, none of the local auto assemblers are selling here one so importers have brought ship-fulls of these Station Wagons here.
For quite long, they have remain the popular choice for families as they provide a lot of room and comfort on either short or long journeys.
Toyota has had Corolla's station wagon for quite  a while now and we just couldn't help but wonder, that Corolla's main rival, the Civic has yet to get one.
Voila! Honda debuts a Civic Station Wagon Concept just moments ago at the 2013 Geneva Auto Show. And it is perhaps aimed at the Europeans more than everybody else.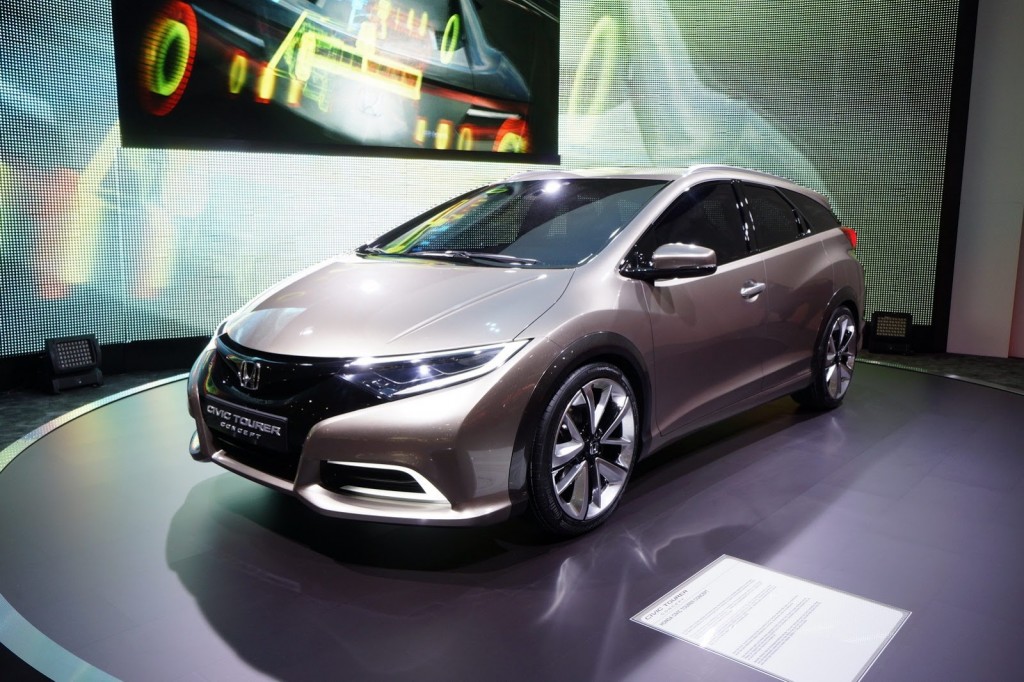 However, it is not just a concept as we've learned, it is more a pre-production car with few fancy bits bolted on to make it pleasing to the eye at the Auto Show, and these exact body panels and its shape will be carried over to the actual production model.
It will also come with an all-important small-displacement diesel engine, in the form of Honda's new 1.6-liter unit, with 118 hp (120 PS) and 300 Nm (221 lb-ft). Sure they had the trusty 2.2-liter diesel before, but most buyers don`t usually opt for the bigger units, and now that a smaller one is available, it will most likely make up the bulk of the sales.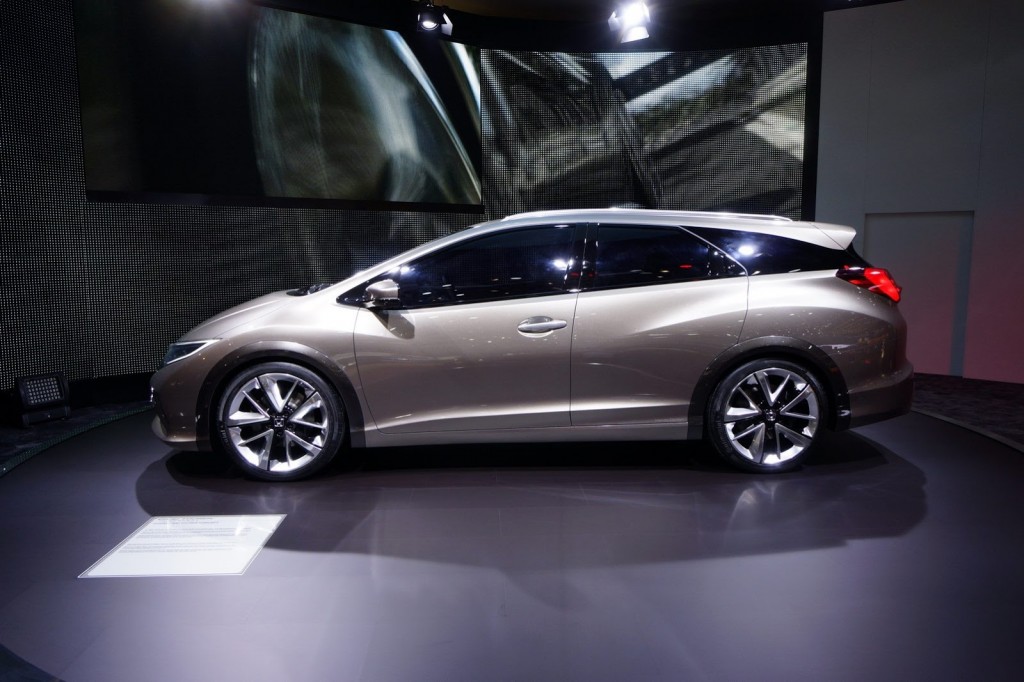 So you must be wondering whether Atlas Honda may bring it to Pakistan? We guess against it. As Pakistani automakers are known for their conservative style, just two vehicles they've brought in the course of 2-3 decades but Auto importers might bring these but then it will cost quite a huge sum which puts the value of money equation out of proportion.