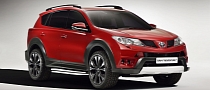 Toyota shows off the RAV4 Adventure concept in Geneva
It appears that almost all the automakers have chosen the turf of Geneva to show off their concept and productions car for the first time, to the world. There has been a flurry of cars introduced and it has been far too hard to keep check on all that's been shown over there.
But it was hard to miss this Toyota RAV4 Adventure concept that is a fusion of ruggedness and luxury to take you on an adventure, in total comfort.
However, there are two versions of the RAV4 introduced at the Geneva Auto Show; Adventure and Premium, because while some like it rough, others like the luxury and comfort aspect of a car. So as you might have guess already guessed, the Adventure concept is all about off-road capabilities and a tougher appearance. The red-painted RAV4 looks more undoubtedly more aggressive with its extended wheel arches, larger 20-inch alloy wheels wrapped in off-road tires, redesigned front and rear bumpers, roof rails and quad exhaust pipes.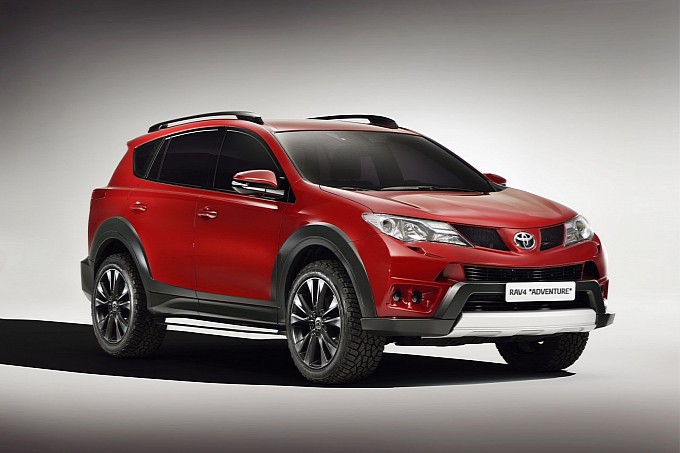 While the more luxurious RAV4 Premium in its "Deep Bronze" color with chrome body trims, 20-inch alloy wheels, and slightly less-Adventure looking bumpers is actually meant for just about anywhere with a road. The interior is a little more sophisticated as well and offers two-tone leather seats and dashboard trim with double stitching.
Still no final words were given whether they will make it to production or not as they were presented as concept study vehicles. We personally wouldn't mind having the Adventure version.