Honda Jade initially started its life as a China-only compact MPV back in September 2013. The Jade was based on Honda Stream's platform. Honda Jade actually replaced the Honda Stream in February 2015 which was in production from 2000 to 2014. The direct competitors to Honda Jade are Mazda 5, Kia Rondo and Toyota Alpha. Though Jade is officially available in just three countries which include China, Japan, and Singapore, still, a handful of units have been imported to Pakistan from Japan. So let's take a look at this MPV along with all the features it has to offer. Let's kick things off with the exterior design.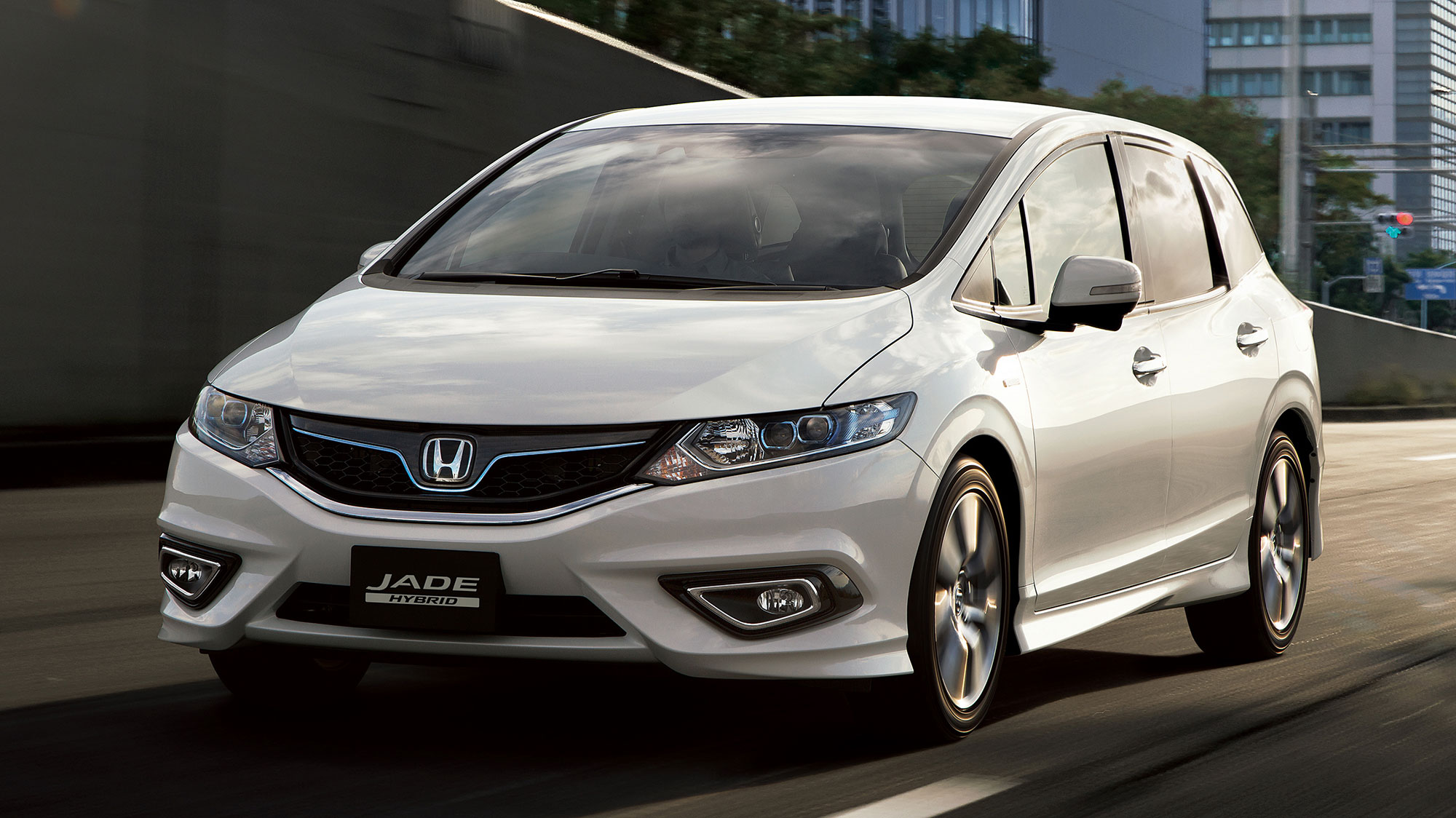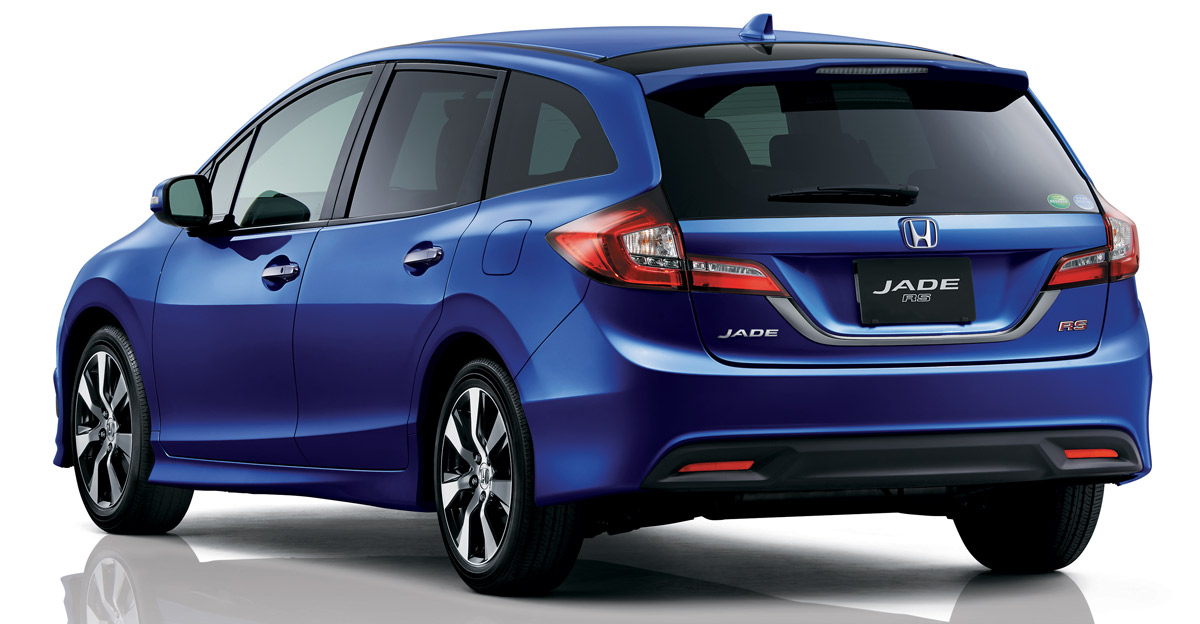 Honda Jade Exterior
At first glance, some people might mistake Jade for the Honda Civic, especially from the front. Jade's headlight design resembles that of Honda Civic 9th Gen and the C-shaped LED tail lights look similar to that of Civic X. Jade shares some striking resemblance to both of these cars, and that is not a bad thing as it takes best of both cars and brings it in one place. But once you witness the side profile of the car, only then will you realize that its an MPV and arguably one of the most good looking ones out there. It has a sleek and low centered body which gives it a very streamlined appearance. One more thing you will notice is the size of this thing. Dimensions wise, Honda Jade, measures at 4650mm,1775mm,1530mm. These dimensions, when compared with Honda Civic 10th gen sedan's dimensions of 4650mm,1800mm,1415mm will make you realize that both cars have identical length, but Jade has more height compared to the Civic X sedan. But Jade has longer wheelbase (2760mm) compared to Civic X's 2700mm, giving Jade some more room on the inside.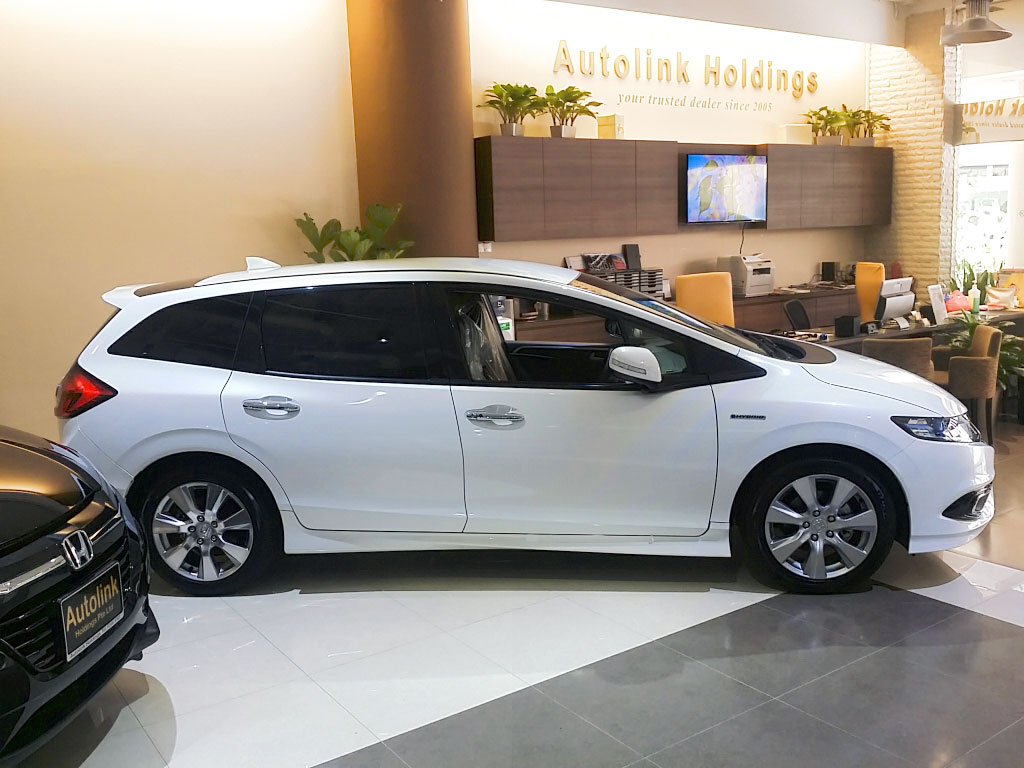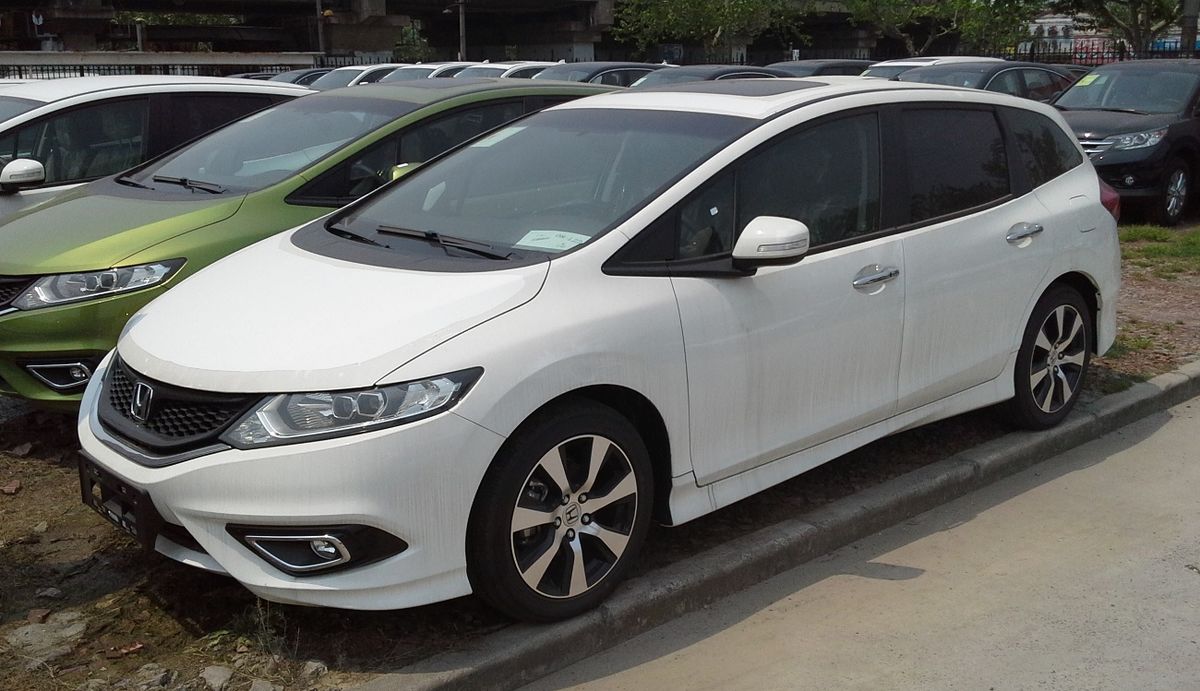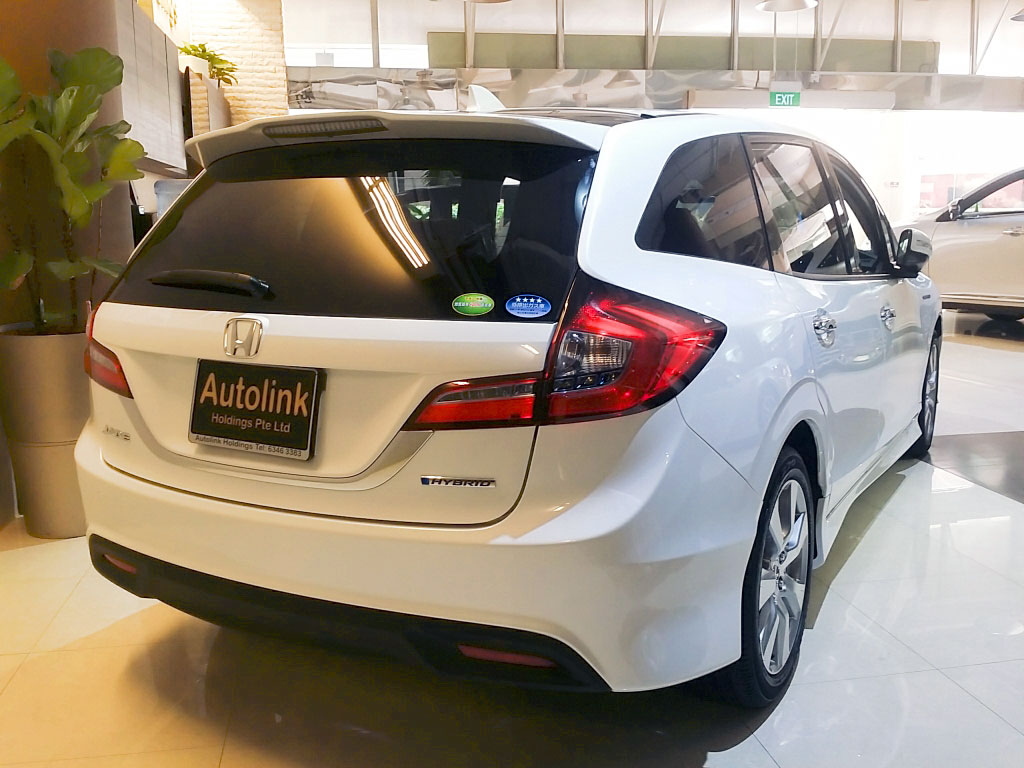 Honda Jade Interior
Talking about the interior of the car, once again you will notice it shares some similarities with the Civic. This time its a blend of Honda Civic 8th Gen and 9th Gen, however, better in quality. The interior is very attractive with a splash of wooden trims here and there giving Jade a more premium look and feel. Overall the dashboard gives the driver a very cocooned feel, and center console feels more like a cockpit which is a huge compliment. Just like the Civic Reborn (8th gen), the driver's information display is mounted high on the dash which is digital of course and also houses the digital RPM gauge. Aside from the dashboard, the car's cabin comes in only 4+2 seating configuration which we have often seen in proper family MPV's rather than compact MPV's. It is strange to see Honda Japan deciding to stick mainly with this configuration since the Chinese version gets both the seven-seat and 4+2 seat configuration. On the plus side, there is plenty of seat adjustment for both front and middle passengers, and the legroom in this car is phenomenal. The middle seats can not only be reclined but also moved forward and backward to adjust legroom. However, the last two seats are only suitable for children and adults might find them cramped.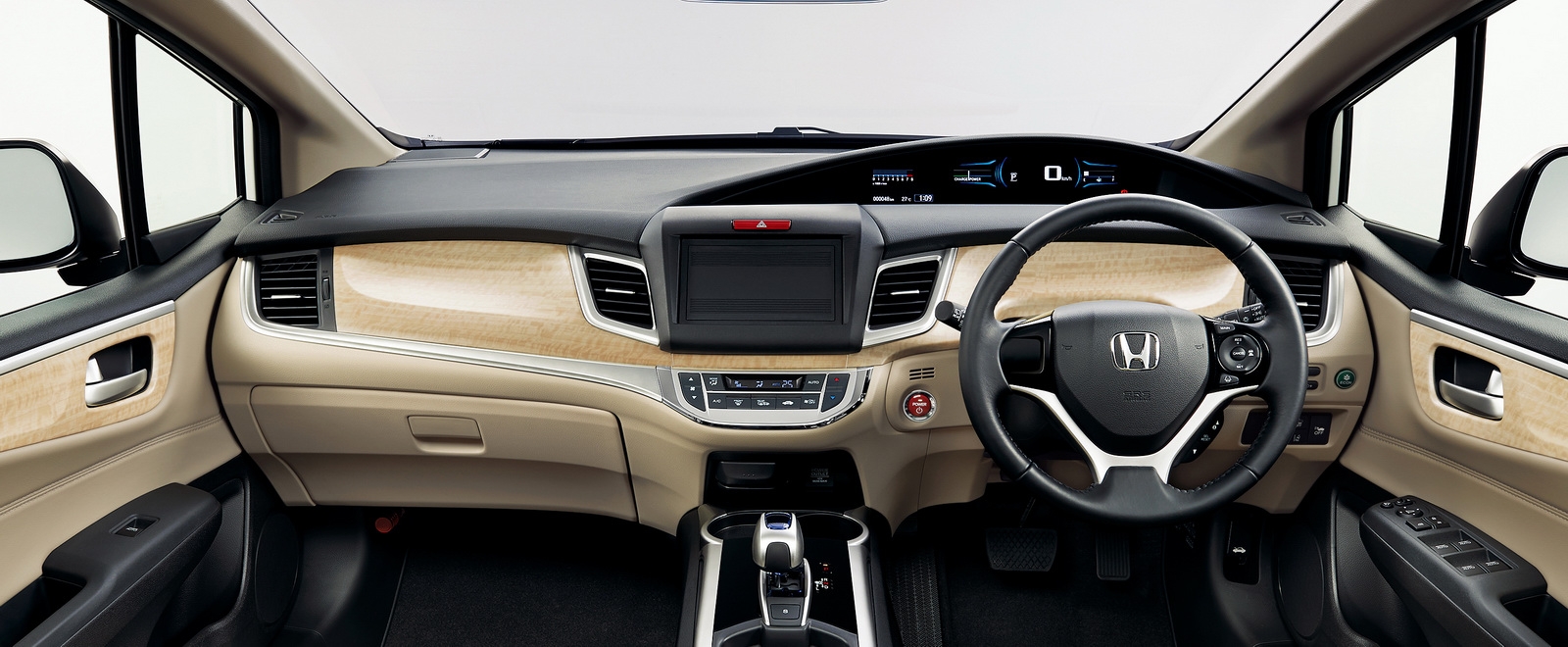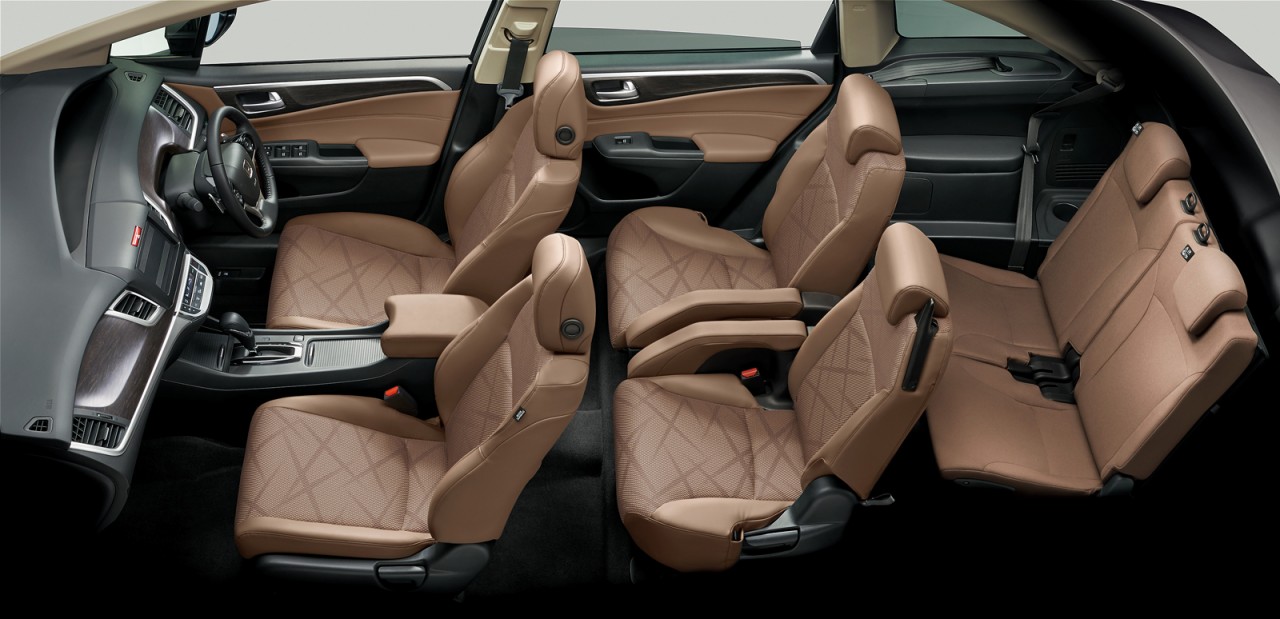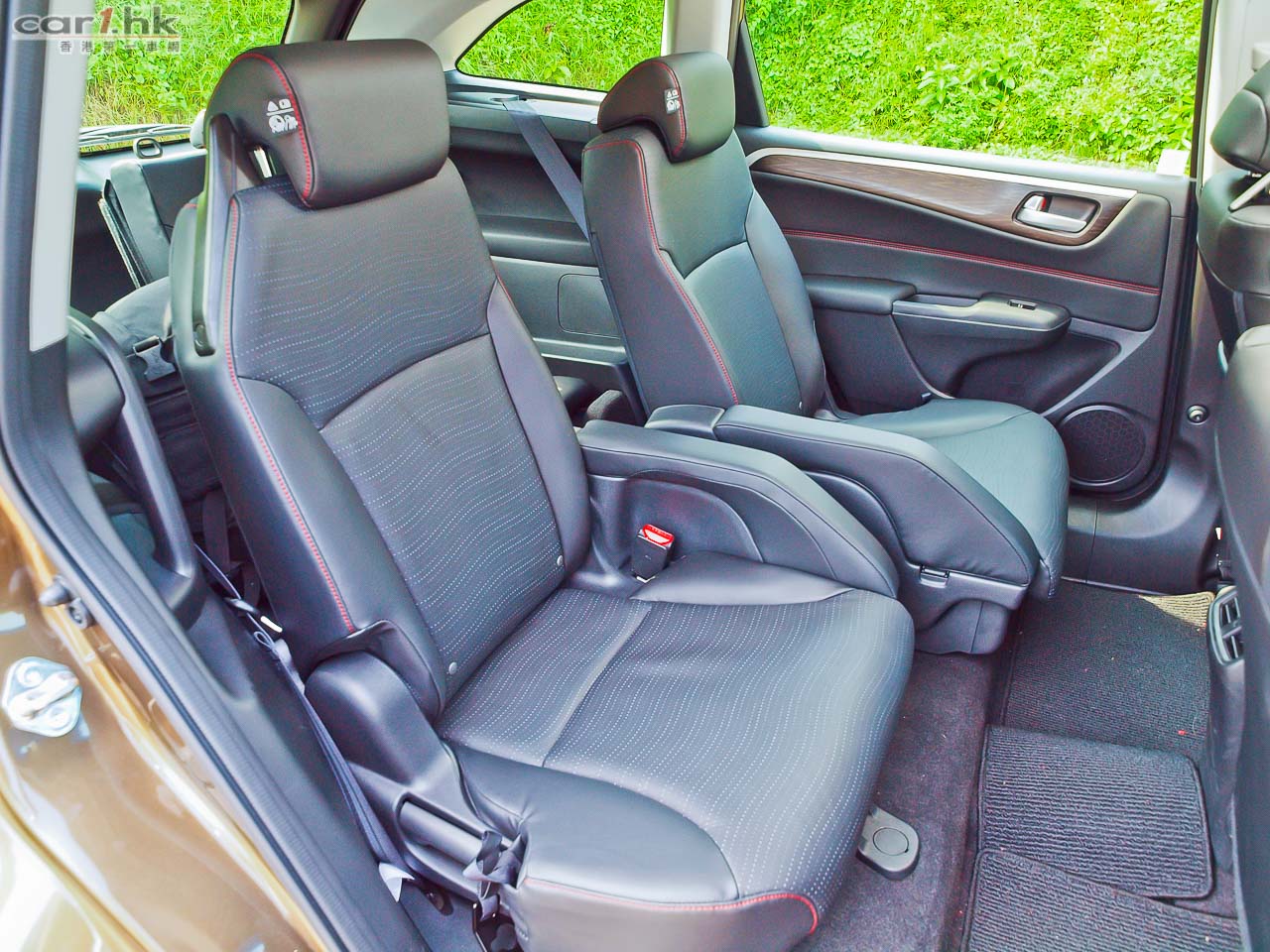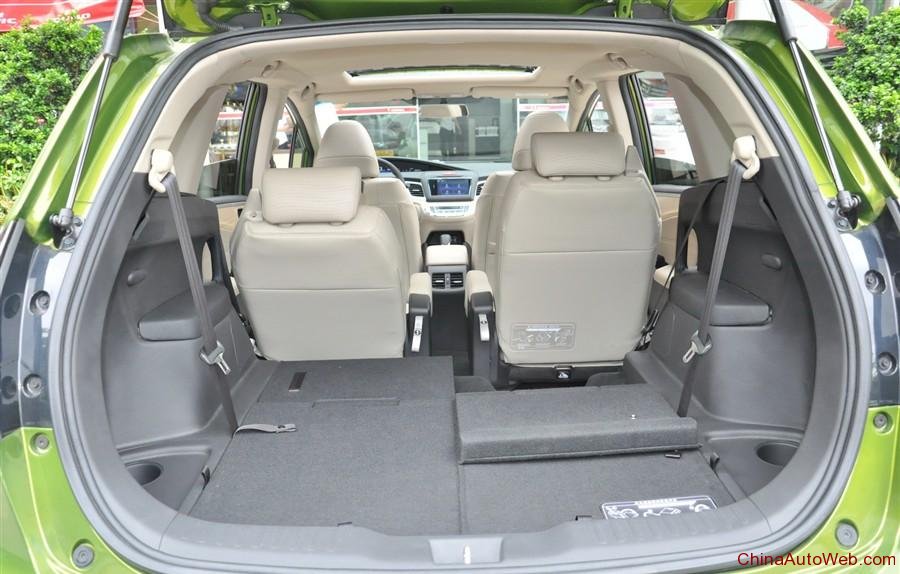 Honda Jade Features and Equipment
Most units imported in Pakistan have a handsome amount of gadgetry installed in them, and for reference, the spec list is very similar to that of the Honda Vezel. Base models come with features such as
ECON Mode
Traction Control and EBD
Vehicle Stability Assist
Hill Start Assist
Led Headlights
Cruise Control
Front and Side Airbags
Keyless Go and Push Start
Anti Glare Back Mirror
Paddle Shifters
Climate Control
Sudden Start Prevention
Brake Pedal Override
Top of the line models get features like
Emergency Braking
Lane Keep Assist
Adaptive Crusie Control
Leather Seats
Body Kit (RS)
Sign Recognition
Pedestrian Detection and Braking
Side Mirror Camera
Blind Spot Monitoring
Facelift Update 2018 (May): Jade is going to receive a facelift this month, and it will have new additional features including:
Full LED Matrix Headlights
A New 2.0L engine
New Dark Grey 18″ inch Alloys
Improved Honda Sensing
New Color Options
Honda Jade Engine, Transmission, and Performance
In case you are wondering the Jade comes in both Hybrid and a turbocharged variant. But no matter which one you buy the engine is the same 1.5L (L15B) unit. Honda Civic Turbo also uses this very same engine but with a bigger Turbo though. Honda Jade RS with its version of 1.5L Turbocharged unit is good for a 150HP as compared to the 178HP of the Civic Turbo. 150HP is still a very healthy output, and the Jade won't feel sluggish in any conditions. The 1.5L naturally aspirated engine makes 130HP on it own. If we talk about the Hybrid version than it has a little more power output at 160HP thanks to the 30HP electric motor. Both of these variants are very quick and can do 0-100 in under 8s. Keep in mind that the Hybrid version comes fitted with a 7-speed DCT while the RS Turbo comes with a continuously variable transmission (CVT). Both the versions are front-wheel driven.
Moving on, let's talk about fuel average now. Without a doubt, Turbo Charged RS version would utilize far more fuel than the Hybrid version. Honda Japan claims an average of 18km/h on the Jade RS and 25km/h for the Hybrid variant. According to the real-world scenario, the Hybrid with its 25km/l claim seems achievable, but I highly doubt you will even get even close to 18km/l in Jade RS. But once we do a full video review of this car only then, we will be able to tell the real world fuel mileage on this vehicle.
Honda Jade Price, Availablity, and Extras
As of now, you will find only 5-6 units of Jade available for sale in Pakistan. And despite being a very capable feature packed MPV, it isn't very expensive. For around 25 Lakh the Honda Jade can be yours, and it competes directly with Toyota Alpha Hybrid in Pakistan, but in my opinion, Jade looks better, drives better, and even interior feels better than the Alpha. On the downside, parts availability is a huge let down for this car, and not everyone will like its 4+2 seating configuration. This might be the main cause why Jade didn't get imported in large quantities from Japan despite its beautiful exterior and interior.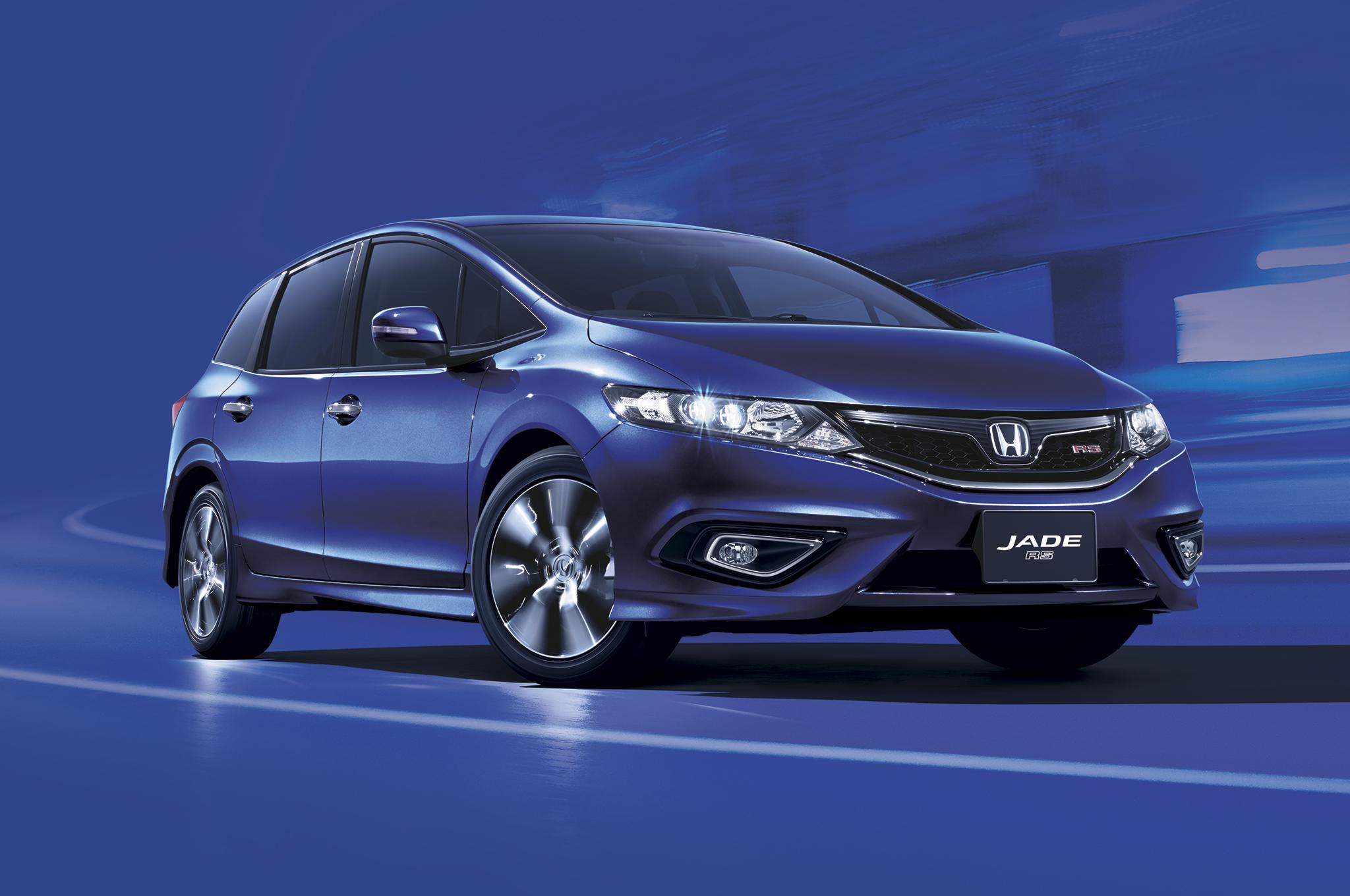 With that said, what do you think of Honda Jade? Feel free to share your thoughts in the comments section below.