Usually, presidential limousines are a bit excessive and expensive by nature that we can never ever even dream of sitting in one rather owning one. And Russia's latest presidential limousine for President Vladimir Putin is no exception which has been custom made by Porsche and Bosch.
Also Read: 3 Most Powerful Cars In The World
There is a wide array of perks that you have when you are the president of any country and presidents in most countries go silly on the perks they can enjoy. From gold covered bathrooms to gold Ferrari's we have seen most of it. Then comes the vehicle they choose to travel in, and every president has a fancy car. Some have top of the line BMW 7 series, while some opt for the Maybach or a simple Mercedes Benz S-Class, but then there are those who get customized cars for themselves. For example, Barack Obama used to travel in a modified Cadillac. It had a whole range of bizarre features like tear gas, bomb protection, spikes and a whole lot more. Obama's presidential car was considered to be one of the most modified cars with custom specs of its time, but now Vladimir Putin has won this round.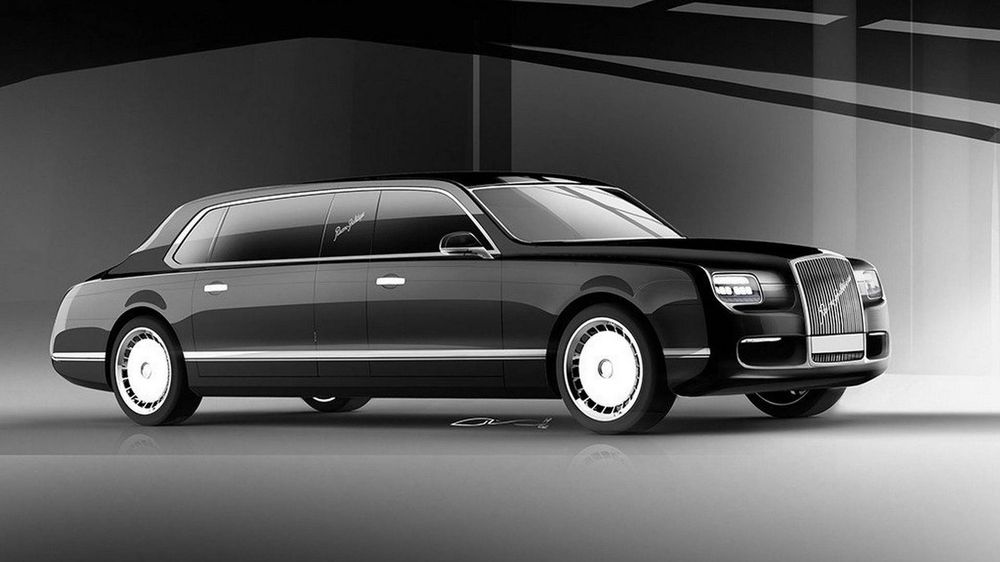 The new car of the four-time elected Russian president has been designed from the scratch and is not a modified version of any existing vehicle. It uses a 4.6-liter turbocharged engine that comes directly from Porsche pumping out a massive 592 bhp and 650 lb-ft of torque to push that massive car around. Even the heavy-duty automatic gearbox is a Russian made 9-speed automatic. With all that bullet and bomb proofing and the number of safety and emergency equipment that is built into these presidential machines, it makes them weigh a lot. So it's going to need all that torque. Otherwise, the design is bespoke and completely created by Porsche and Bosch with the Russian government keeping an overview of the complete project and changing a lot of the design according to their specifications. And this one finally seems like a beast and may become one of the cars that is well prepared to compete with Donald Trump's Cadillac.
Russia's Central Scientific Research Automobile and Automotive Engines Institute abbreviated as NAMI which is a Russian government-run research and development organization has initially crafted the car collaborating with Sollers JSC which a Russian holding company with shares in multiple automobile companies. This new vehicle replaces the Mercedes S-600 Pullman used previously by the presidents.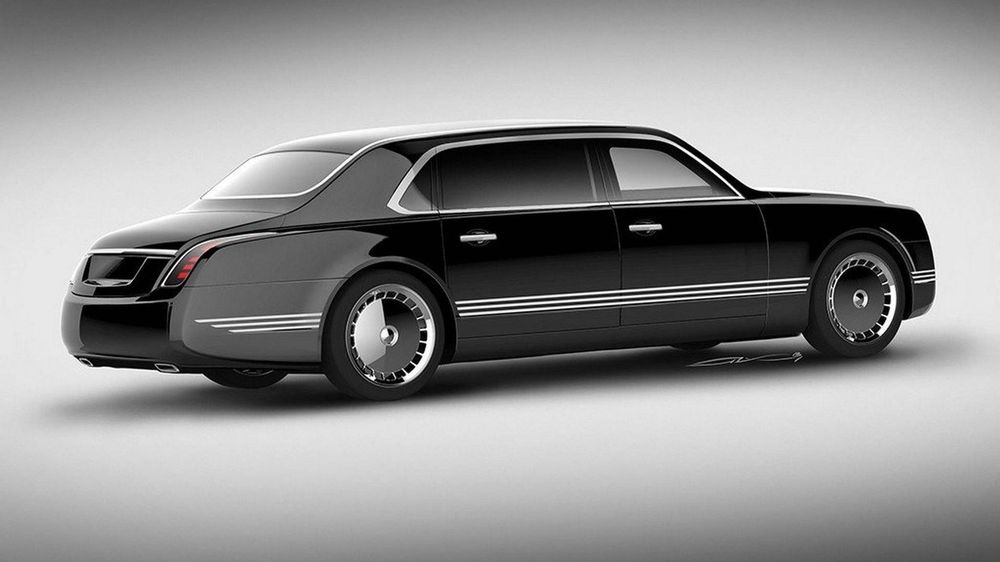 It was reported that Putin himself initiated the program which is called Project Cortege pronounced as "Kortezh". The limousine in discussion is one of the 14 vehicles from the new "Unified Modular Platform" vehicles that will be used by the Federal Protective Service. The 14-vehicle fleet will include sedans called Senate, minivans named Arsenal and SUV's for various purposes by the Federal Protective Service and other agencies. The vehicles are to be launched under the brand name 'Auris". Currently, it is rumored that under this brand name 5000 vehicles are to be manufactured that will be given to multiple agencies for various purposes and a few might, a production of 250-300 per year, will be available for sale to the rich and wealthy of Russia with an estimated cost of 95,500$ and 111,500$ a car. Development of this vehicle began in 2012 with a not so high budget which has skyrocketed and so far, 197$ million has been invested in the project as of yet.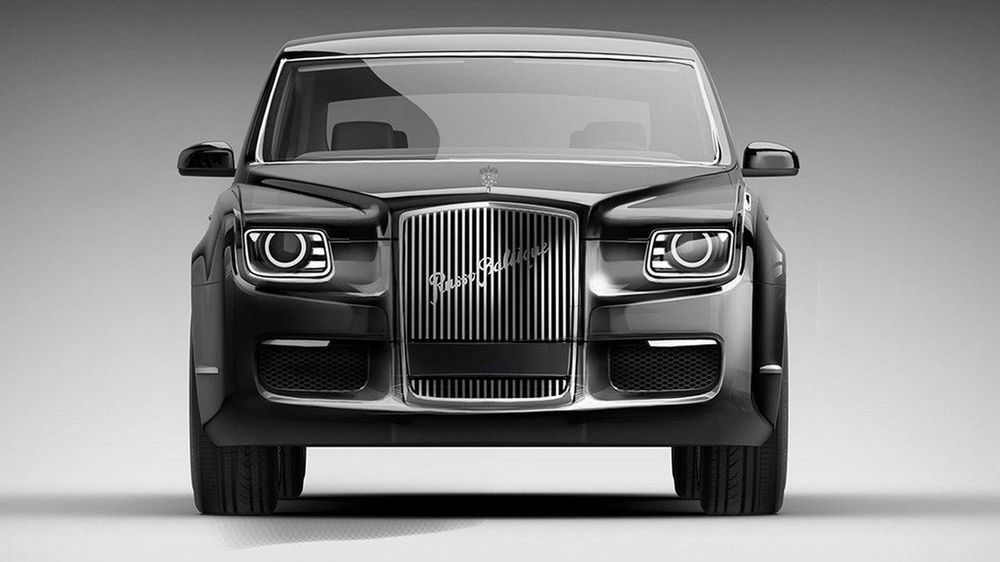 Particularly on the outside, it looks like a combination of Rolls Royce and Mercedes S-Class. More so the car seems to have small boxy lights and grille similar to the Rolls Royce and the curvy shape resembles the Mercedes S-Class. Inside the limousine, they have all sorts of other features that might be typically associated with high-end luxury vehicles like Rolls Royce and S-Class, including a digital dashboard and onboard multimedia system wooden panels. The pictures that exist so far show that it is a heavy-framed, stretched sedan-type limousine with beautifully crafted interior with significant amounts of wood and leather.
Russian President Vladimir Putin, inaugurated for a fourth term at his presidential ceremony, drove an estimated 200m distance from the Kremlin's Senate building to Andreevsky Hall in his brand-new Russian-made extended wheelbase limousine, instead of his traditional Mercedes S600 Pullman. It was thought that the vehicle might not be ready for his debut, but it appears that Nami and Sollers JSC was successful in delivering at-least one fully functioning vehicle for the ceremony. There is a high possibility that the current vehicle is not in its final configuration.