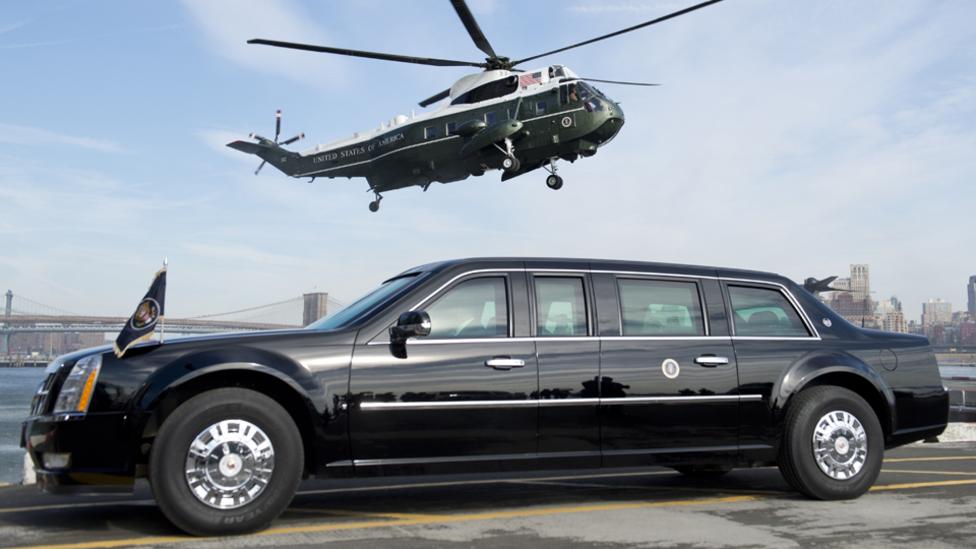 In cars, power doesn't always mean horsepower or speed, because a car will go only as fast as you can take it. World's most powerful people travel in some tailor-made cars which signify nothing but power. Their 96 km/h (The Beast) will bring your McLaren P1 to a stand-still when you see it in your rear-view mirror. See a Veyron could be owned by a playboy, a rich fancy person but the following cars, well you know who'd be in them.
Powerful leaders around the world travel in powerful cars and why is that so? The threat level to these people is quite high, I mean really damn high and their cars are build like tanks. All it does is keep the passenger safe and reach the destination as soon as possible with ultimate safety, security and comfort. These cars do carry a lot of responsibilities on their shoulders and that's the reason they need to be superlative and also talked about.
Cadillac (USA)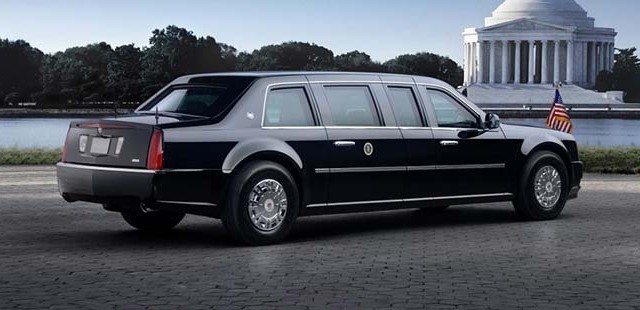 The internet is filled with stuff to read about the US President Barack Obama's official car named "The Beast". The vehicle is designed such that the President is provided with ultimate security and also to keep in touch with its administration. The Beast is 18 feet in length, 5 feet in height and 10 inches tall and weighs 8 tons because of the amount of metal used.
Powered with a 6.5 liter diesel engine the car has a maximum speed of 100km/h. The trunk of the car is equipped with firefighting equipment and oxygen tanks where the tanks are sealed and designed in a manner that it can't explode. A lot of equipment is loaded inside such as night vision camera, pump-action shotgun, teargas cannons and many other things which are not leaked.
The doors of the wall can be said a thick concrete wall as the armor plating is 8 inch and weigh as much as a Boeing 757. Not only is this, the driver is also trained to make a gateway if the situation demands. The driver's window can withstand armor piercing bullets and .44 magnum.
The best thing about this vehicle is that it carries along a cache of blood types of the Presidents family in used in case of emergency.
Also, the Secret Service, the agency in-charge of USA's President's security, has been looking for a new Beast.
Mercedes-Benz s600 Pullman (Russia)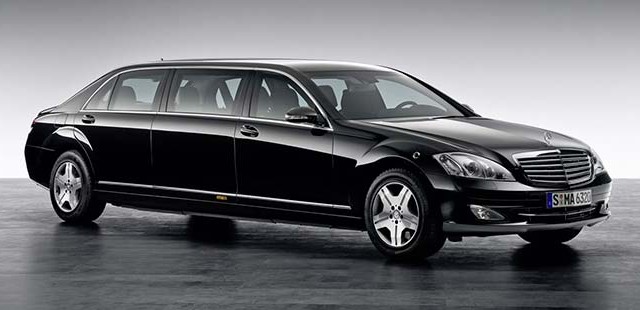 Mercedes pulled the plug on Maybach and as anticipated, the it was done to boost the S600. It is one the vehicle created by Mercedes Benz which is appreciated by governments all around the world. The luxurious limousine not only provides the entire communication and entertainment network but also has enough space to hold a meeting.
The Pullman is powered with 5500cc, twelve cylinder bi-turbo engine throwing 515Bhp. Talking about security, the S600 has resistance level of B6/B7, provides protection against hand grenades and many other explosive devices. Run flat tires, a self-sealing fuel tank and a fire extinguishing system is also present under the hood.
Russian President Vladimir Putin still uses the car, however he's been insisting that a Russian carmaker should come forward and make a car in which he can drive around with the same of security offered in S600.
Hongqi L5 (China)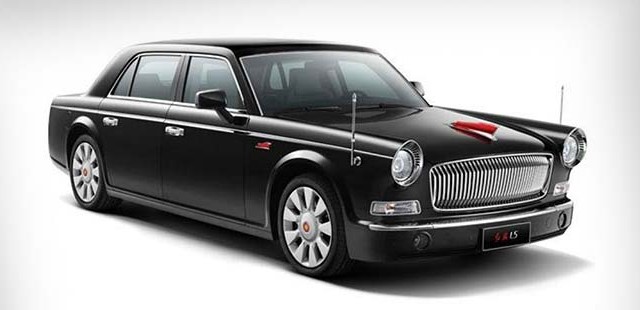 Chinese officials have always been doting of German car manufacturers but when you talk about the current President Xi Jinping, he validates Hongqi, Chinas only domestically manufactured luxury car. Cars manufactured by Hongqi are used as the official government state car and the people of the Republic can also buy cars made by them.
The car in particular is the L5 Limousine and has a price tag of $ 800,000 and has almost similar features to what you've read about Cadillac. L5 weighs 6950 kgs and has an interior similar to that of Rolls Royce.