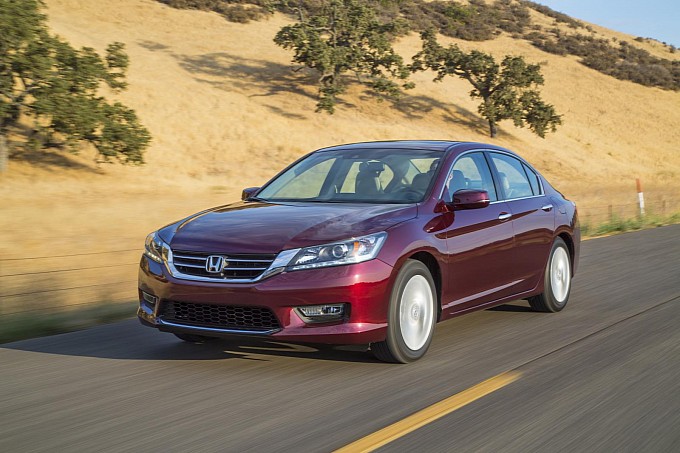 Honda refreshes the 2014 Accord
The newer Honda Accord has been a spectacular hit all around the world offering great value for money, and now, Honda has refreshed the Accord slightly for the 2014 model year. And Pakistan had just received it.
The refresh is offered in both Coupe and Sedan version of the Accord which you can order in either 2.4 liter engine or a much larger and more powerful 3 liter V6 engine with auto or manual transmission.
Although it takes a good player of 'spot the difference' game to see the what Honda has refreshed in the new Accord but they say that the interior provides "a level of luxury and craftsmanship never before seen in the Accord".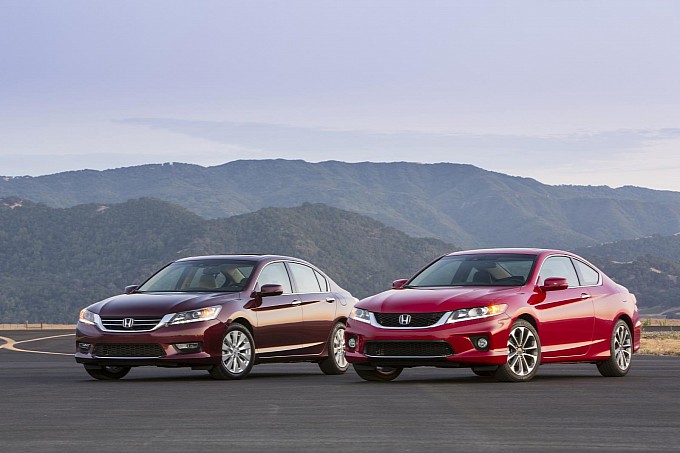 So the updates are limited to premium cloth used as seat fabric on the LX sedan and different but softer headrest material and stuff used on models that come fitted with leather and a new smarter auto-dimming rear-view mirror.
It's just hard to see more difference, tell us in the comments if you can spot more.
On left is the refreshed 4 door sedan Accord, and on the right is 4 door Sedan Accord which was just released in Pakistan. Can you tell the difference?
Rest of the gallery: