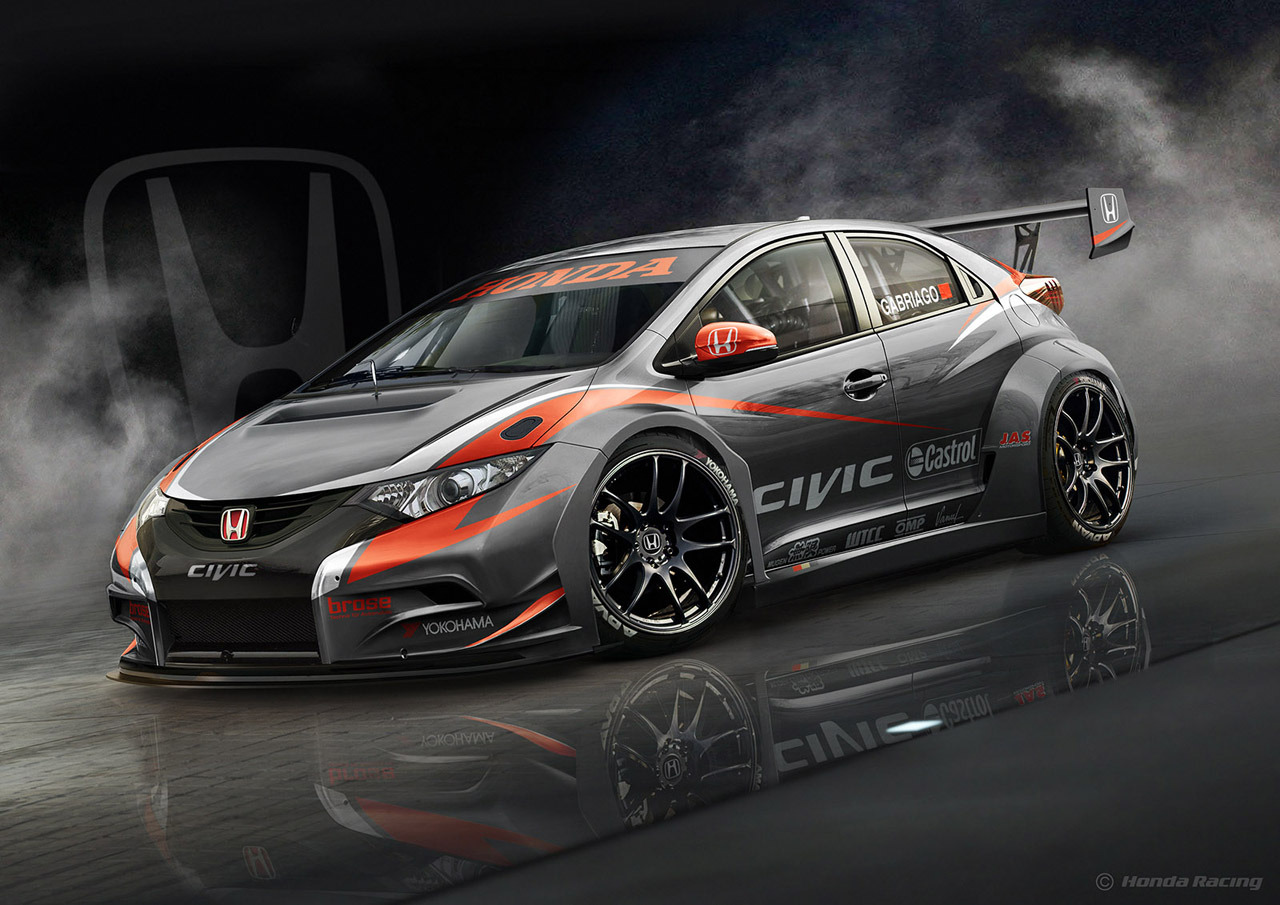 Honda shows off Civic hatch for WTCC
WTCC which abbreviates to World Touring Car Championship is quite a big thing in the UK and Honda just shows off its new player for the series. A new Civic hatch which hopefully, will become the test-bed for the Civic Type-R the Europeans and Pakistanis so much love.
The new racecar, which is probably the ultimate race-hatchback will race in the series from next year. The racecar is based on the 5-door Euro-spec Civic.
Honda is already the champion of WTCC series and aims to defend that title while also hoping to win the driver's title as well but it will be a tough challenge because Citroen has fielded a man who can do almost everything, Sebastien Loeb is that man however, Honda has forwarded a former WTCC champion Gabriele Tarquini and former F1 driver Tiago Monteiro while private teams will also run two drivers so chance are good for Honda too.