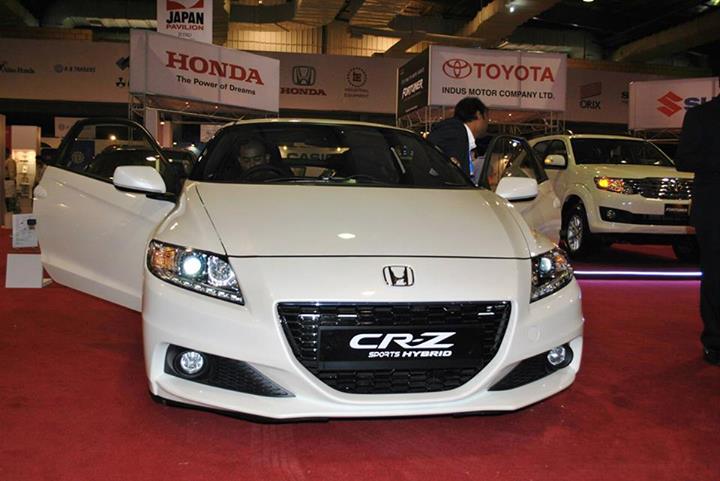 Honda CR-Z Hybrid to be introduced for around 3.0-3.5 million rupees
Out of the 'Big Three Automakers' of Pakistan, only two have taken part in the race of Hybrid cars; Indus Motors with Prius and Honda Atlas with the CR-Z Hybrid.
Indus Motors took the lead with introducing the Prius Hybrid on December 3rd for a ridiculous price of 4.5 million rupees, in comparison, the CR-Z Sports Hybrid is expected to be launched for around 3.0-3.5 million rupees on December 10, 2013.
The major price difference between the two vehicles is due to the reason that Prius comes equipped with a 1800cc engine for which the duty and taxes have only been slashed by 25% while CR-Z Hybrid Sports comes with a 1500cc engine, a category for which government has slashed 50% in duty and taxes.
The CR-Z Hybrid uses the same 1.5 liter engine which the Jazz Hybrid also uses, but while CR-Z gives a mileage of around 25 kmpl, the Jazz Hybrid gives a better mileage of 36 kmpl owing to the small size and weight of the car.
Overall, the CR-Z Sports Hybrid has been received very well around the world due to it having some sport dynamics however, with a price of around 3.0-3.5 million rupees, Honda Atlas seems to be filling the gap of not having a Hybrid car in its portfolio in Pakistan.
However, 2014 is the year Honda Atlas has announced to expand its portfolio to accomplish the annual production target of 25,000 cars.