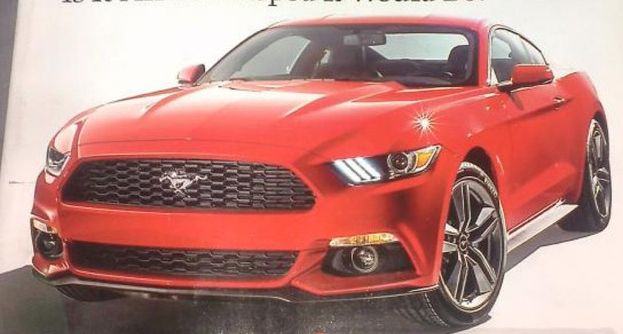 2015 Ford Mustang leaked before December 5th official release
The most anticipated 6th generation Mustang is due on December 5th 2013, when an event is scheduled in five cities around the world.
Ford never wanted to release any details on the car before the scheduled event. But some enthusiast were keen enough to dig deep and got hold of "AutoWeek Magazine" which was scheduled to be available on December 9th 2013. The magazine has a cover picture with  new Mustang as well as a detailed article about the new car. The pictures got viral on the web 2 days before the actual launch.
The details on power-train is not clear due to picture clarity. But it says   'Stang is 200 pounds lighter than the one it replaces, has independent rear suspension and will offer a 2.3-liter turbocharged four-cylinder engine along with a 5.0-liter V8. A 3.7-liter V6 option is also expected".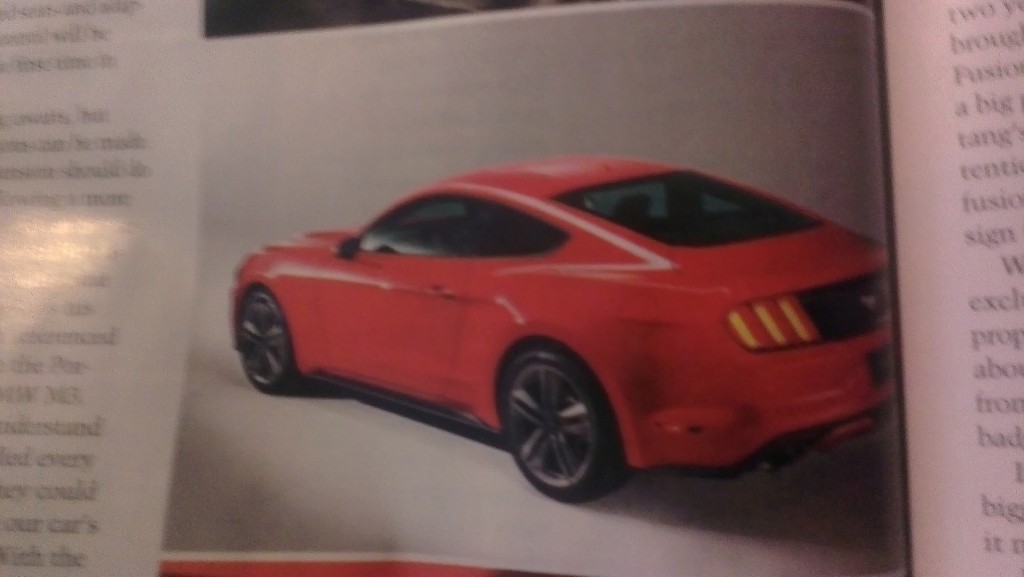 It is expected and rumored  that three engines to be offered: a 300-horsepower V-6, a 310-horsepower turbocharged four-cylinder, and a 420-plus-horsepower V-8. Among the many likely variants are a GT350 model and possibly even a Mach 1. Lets see what Ford reveals on the actual event. We will share more details as soon as it becomes official and public.