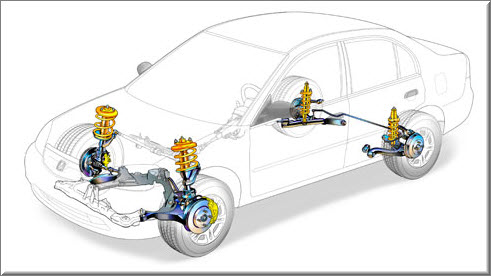 How to Change Honda Civic Suspension?
In today's informative video, we will tell you how to change the Suspension of Honda Civic. The bushes of this 2012 model car were making noise during the drive, which can be rather irritating.
For repairing, we ordered all of the suspension parts, including Z-Link, Bush Set from PakWheels Auto Store. You can also do the same to get parts at reasonable price at the doorstep of your home.
Here we want to suggest our readers and followers that always get the whole Suspension changed, when needed. Please do not get it repaired in stages because it will eventually cost you more, and the Suspension will not work properly.
Same is the case with car shocks, change both of them, especially front ones, when needed.
We will tell you the total labor and parts cost at the end of this article.
Process of Changing Suspension of Honda Civic:
The Suspension of Honda Civic includes a Lower arm with two bushes, which are cracked and cause issues when hits a pothole. The car mechanic will get the bush changed from a lathe mechanic. The lower arm has a ball joint on the other side, which is torn. The mechanic will install a new fitting.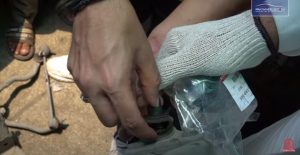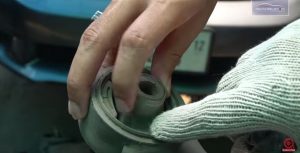 Then we come to rubber-made Z-link, which is also torn due to dust, water, and usage. We have ordered new Z-link from PakWheels Auto Store.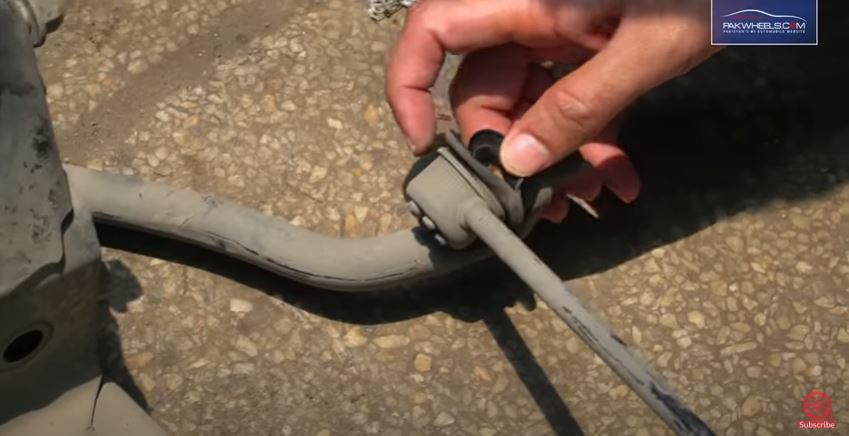 The next part needs repair is Rack End, which has become loose with time, causing vibration in the car steering. We will also replace it with a new one. The mounting and boot of Car Shock are also damaged, which will be replaced by fresh ones.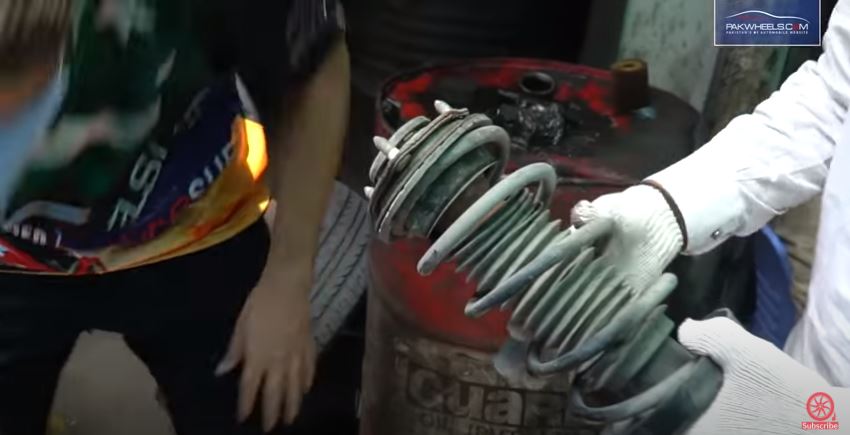 The bushes of extension bar with steering rod also need a replacement.

Major parts of Suspension: 
In short, the significant parts of Suspension include Z-Link, Extension Bar, Lower-Arm Bushes, Ball Joint, Rack End, Shocks, and Excel.
Time Frame for Suspension Removal, Installation: 
The mechanic told us that it takes one-hour in removing the whole Suspension, while it takes around 2-to-3 hours in its installation. "In 3-to-4 hours the whole suspension of a car can be changed," the mechanic said.
Life of New Suspension: 
If you install genuine Suspension, it will work appropriately up to 100,000 kilometers, while nongenuine remains functional for around 50,000 kilometers.
Labor/Parts Cost: 
The mechanic told us that its labor cost is around Rs8-10,000. However, by the end of work, it costs us Rs12,000 because of some additional parts and labor.
Alignment is Must: 
Always get your car's alignment done after installation of new Suspension because bad Suspension and non-alignment will eventually damage your tyres. 
Total Cost: 
Watch Video Here: 
Recommended For You: How To Use Cruise Control? -Tips By PakWheels