Hyundai is all set to launch its first ever Digital Showroom Tomorrow (Feb. 23) in Pakistan.
Stay tuned to PakWheels.com for the exclusive live coverage of this event, on PakWheels Blog, tomorrow at 11:30 am sharp.

13.41
Khuda Hafiz and goodbye from Nishat Emporium Mall, Lahore.
Take care of yourselves and thanks for staying with us.
13.39
Hope you have enjoyed this live feed. We have tried to give you the 360 view of the event. Thats it for now. Stay tuned for our Blog(s) on this event at https://www.pakwheels.com/blog/
13.36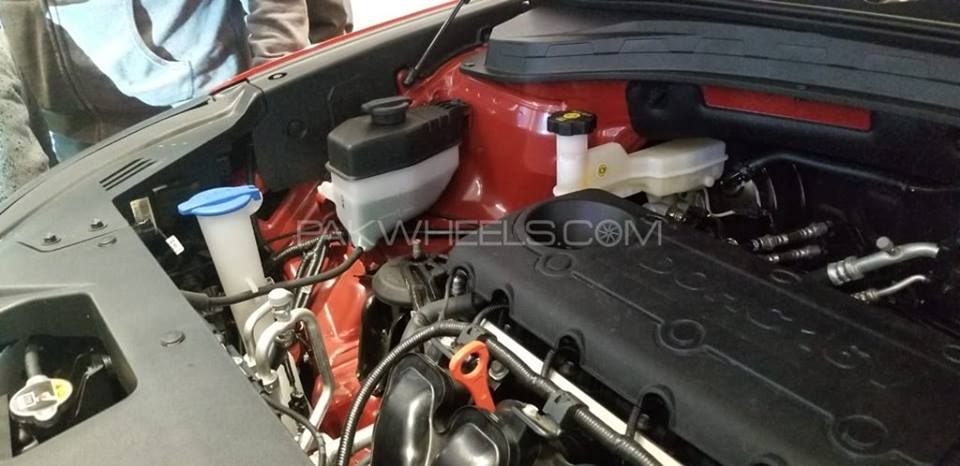 13.33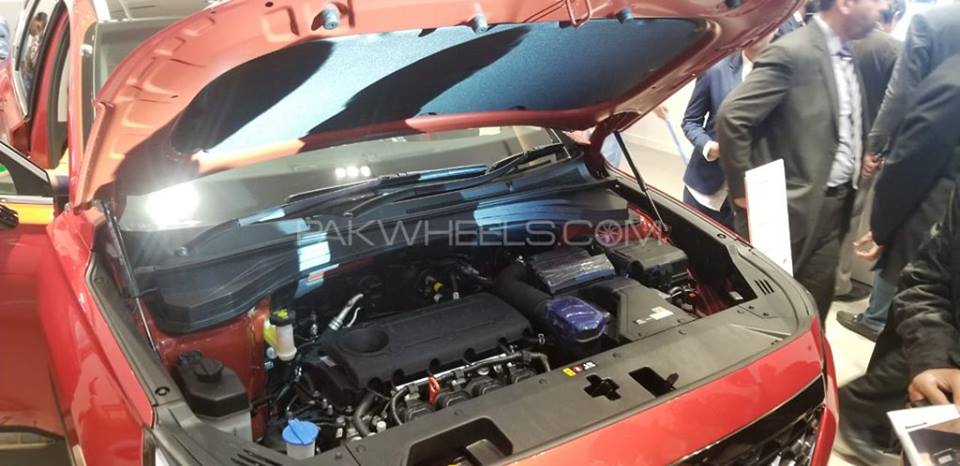 13.32
What's under the hood? Some more pics…
13.31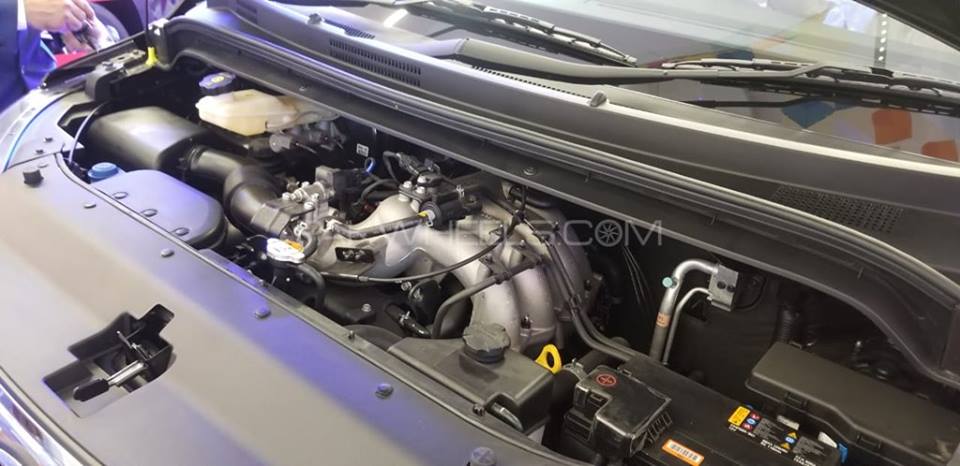 13.28
Going through Santa Fe's brochure, viewers are reminded that Hyundai Nishat Motor (Pvt) Ltd reserves the right to change specifications and equipment without prior notice.
13.22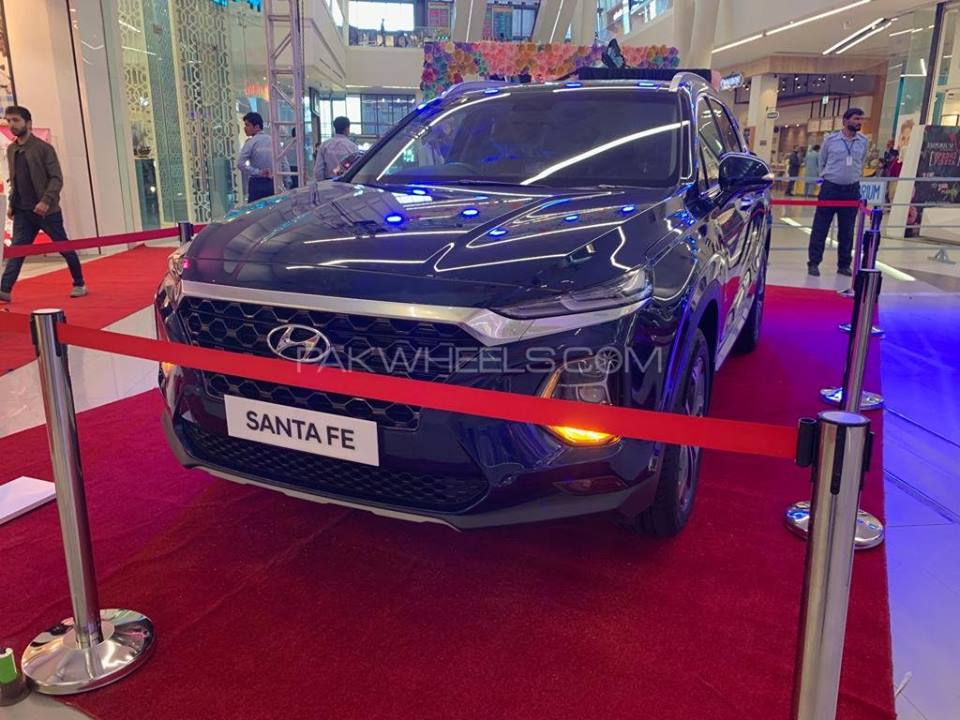 13.21
Here's the Santa Fe again…
13.20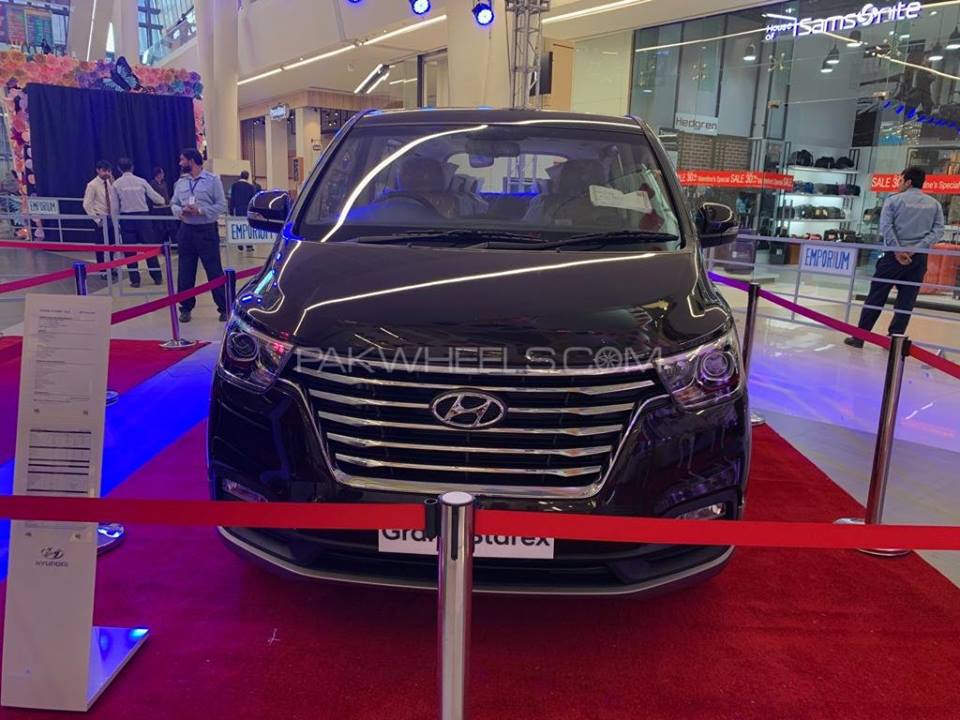 13.18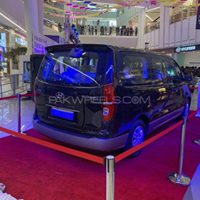 13.16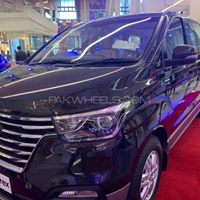 13.15
Hyundai Grand Starex pics…
13.14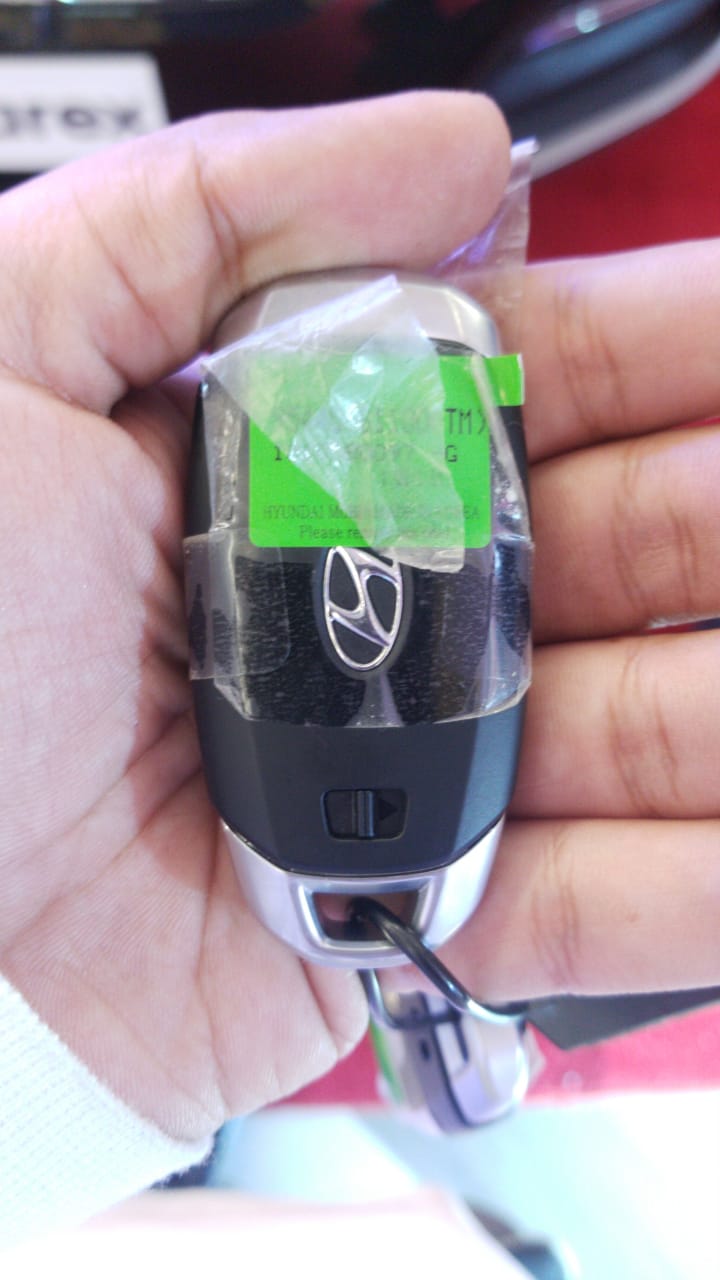 13.12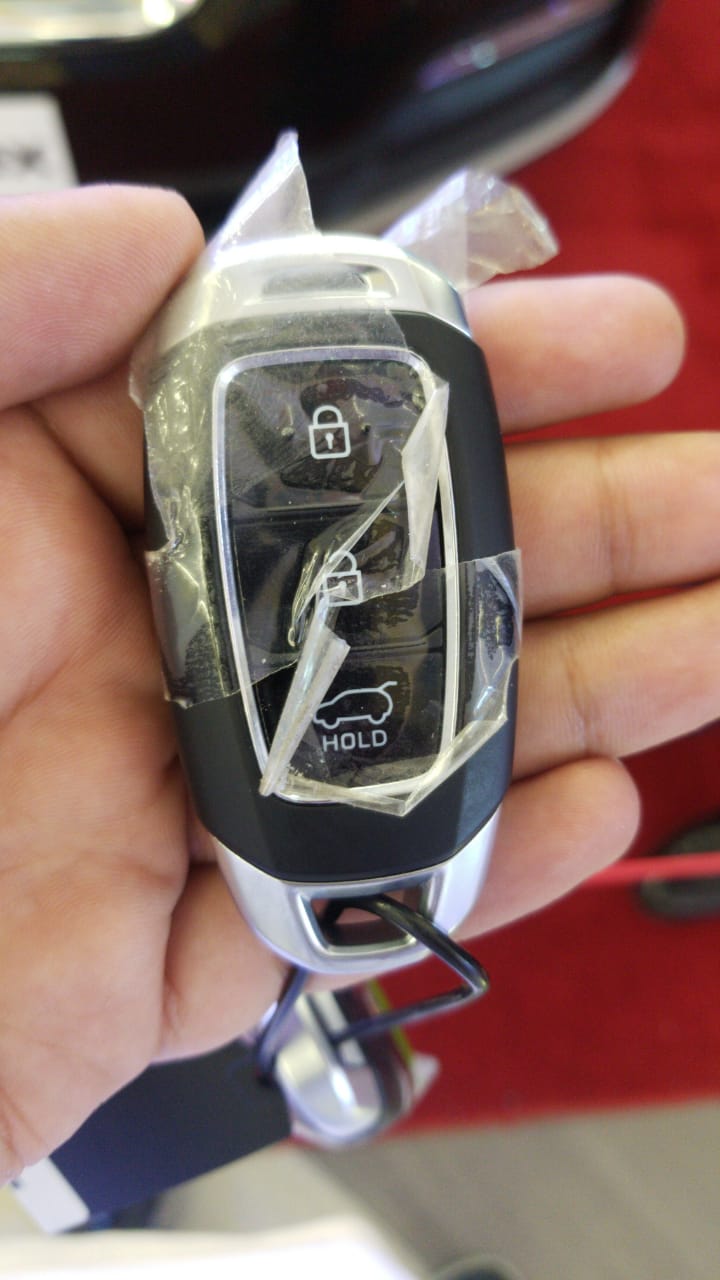 13.11
Your first Hyundai's car keys 🙂
13.10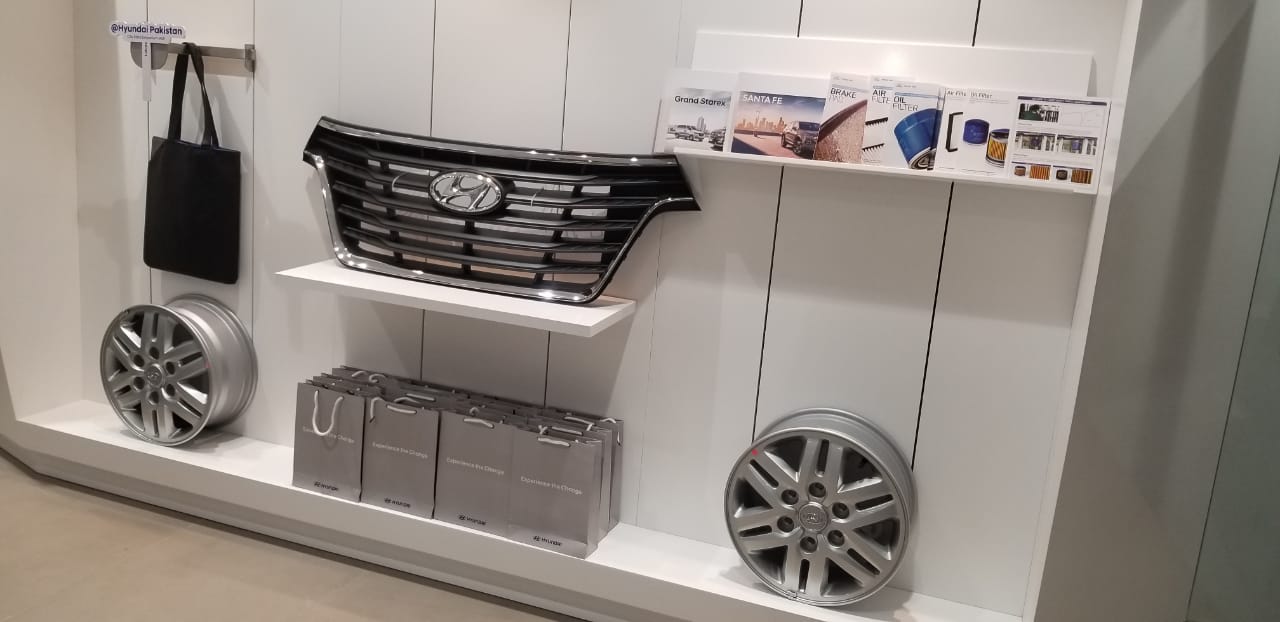 13.07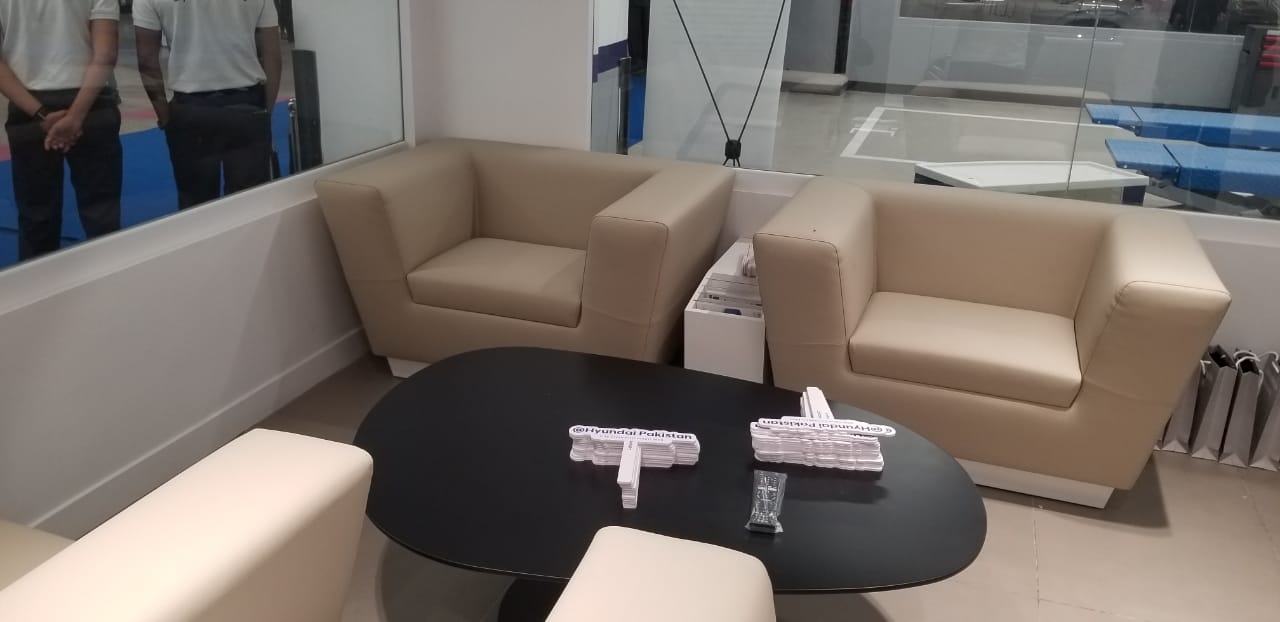 13.06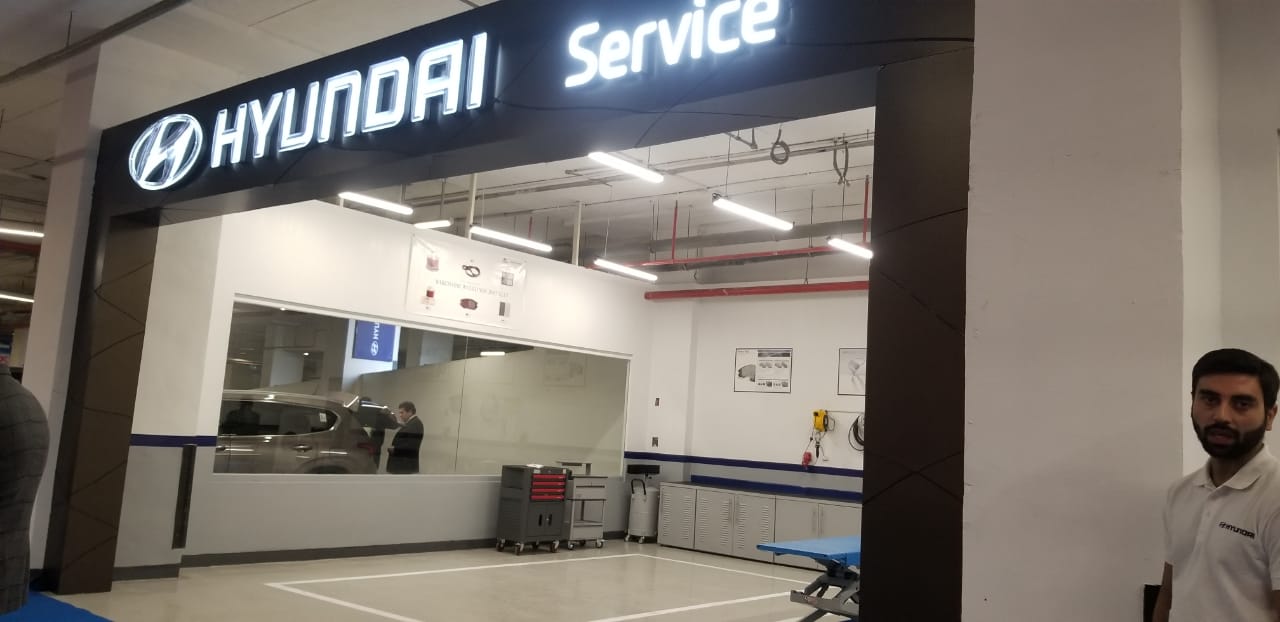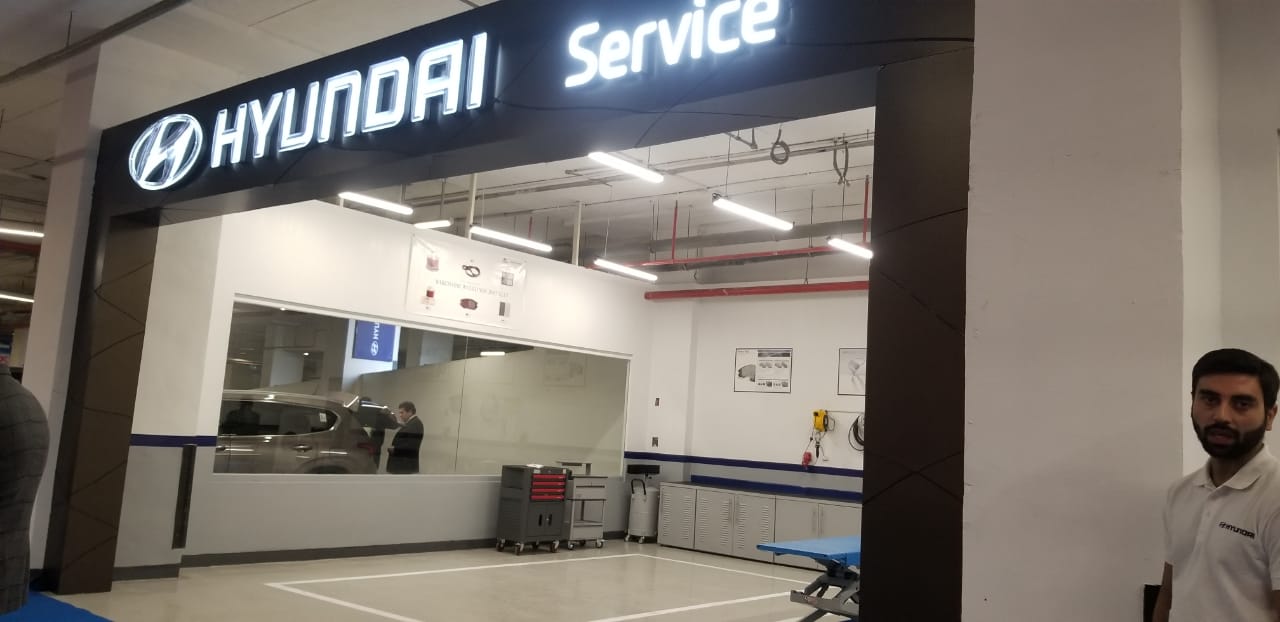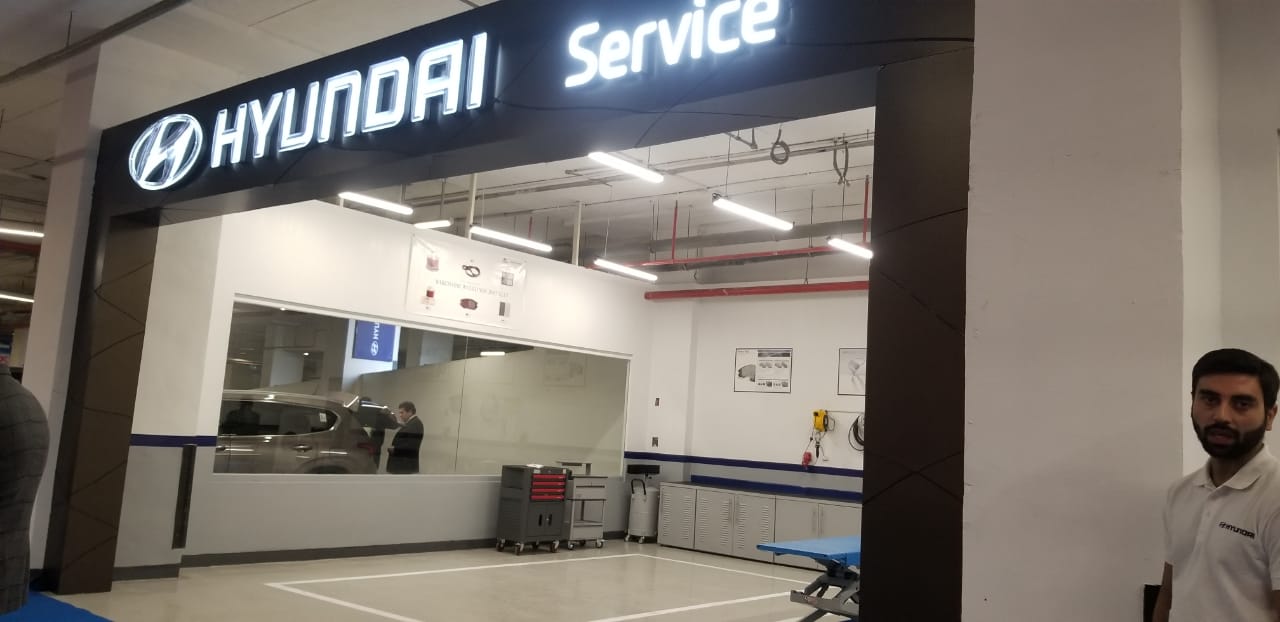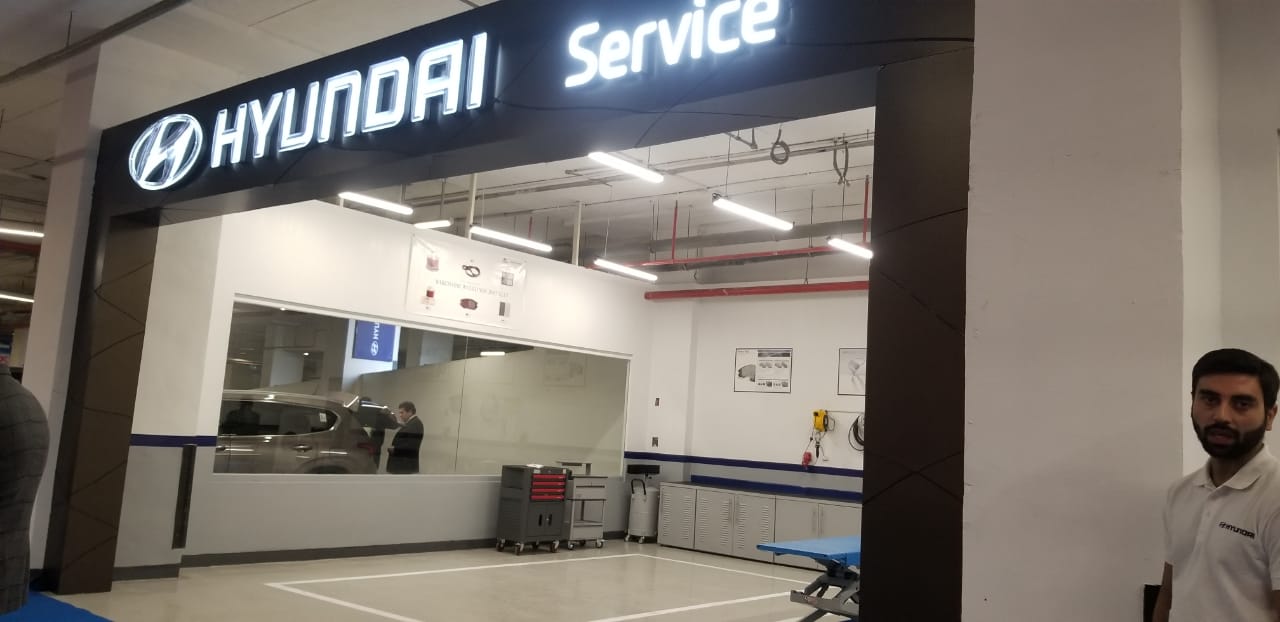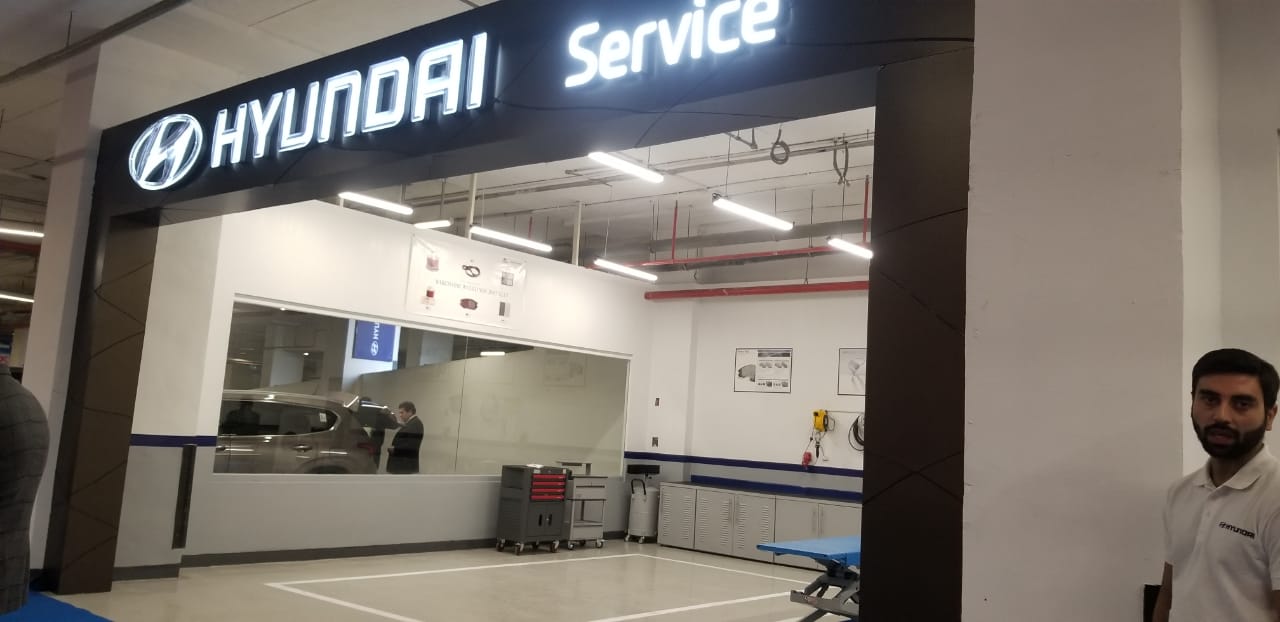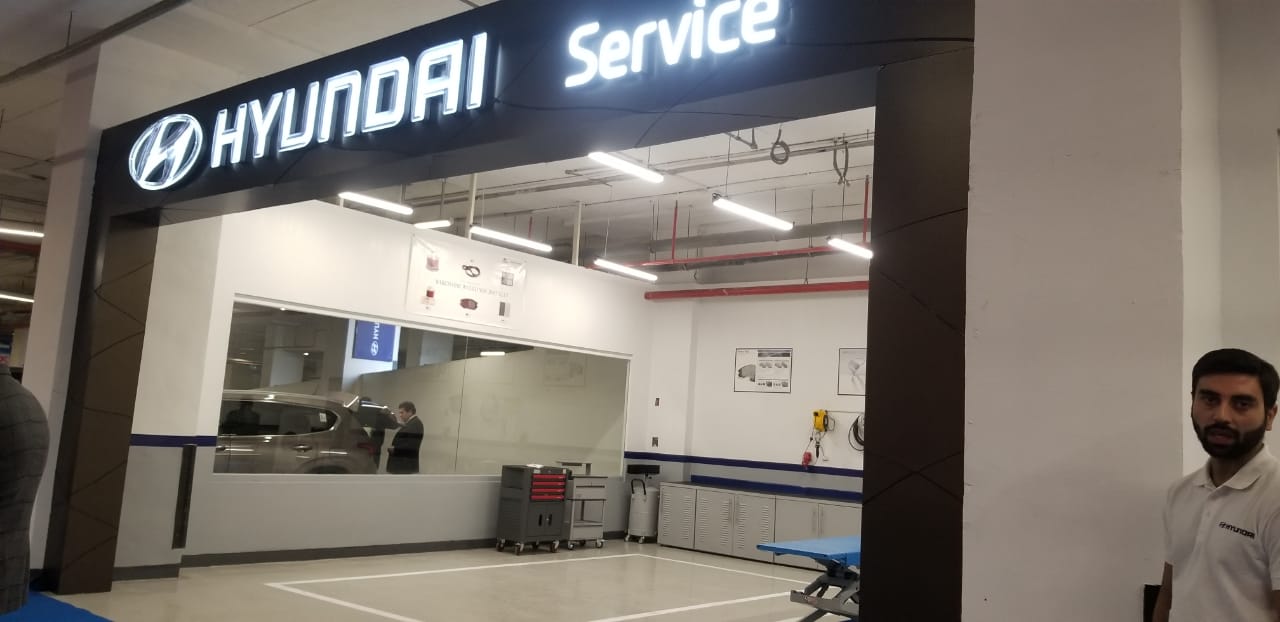 13.04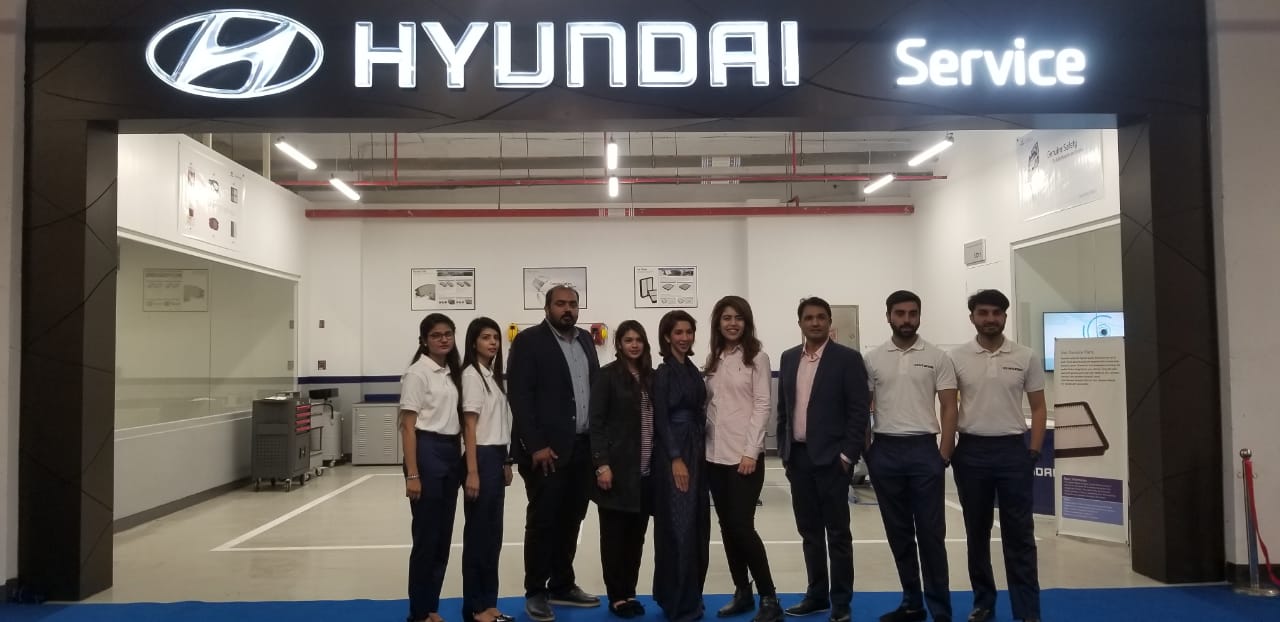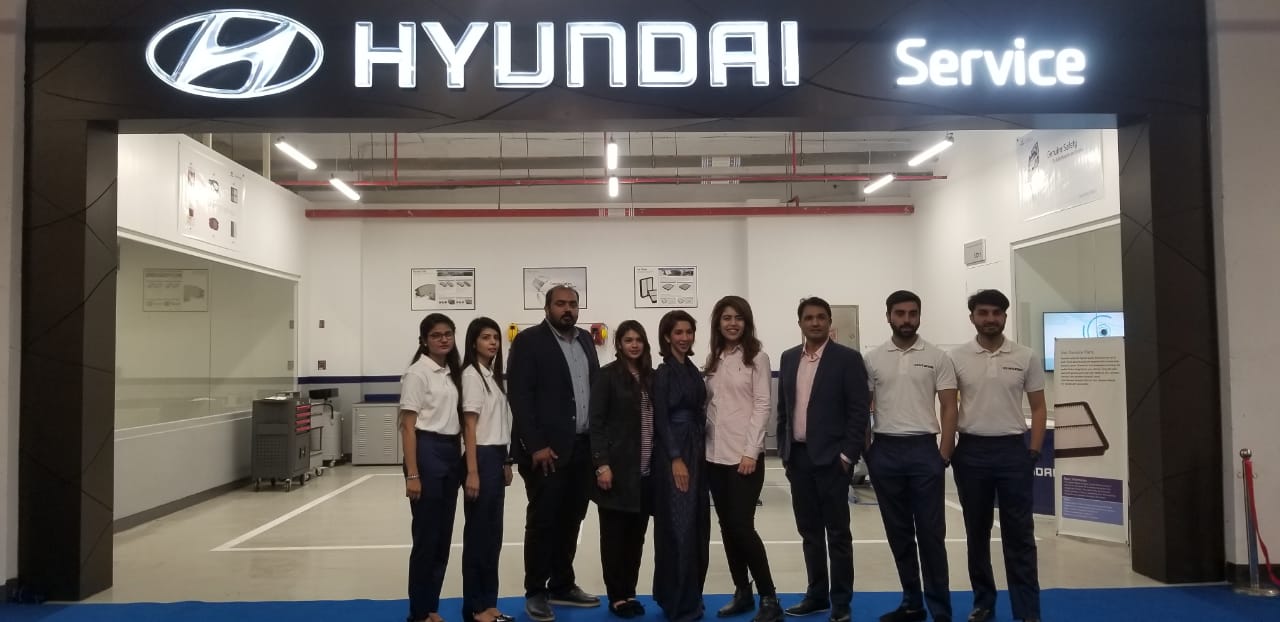 13.02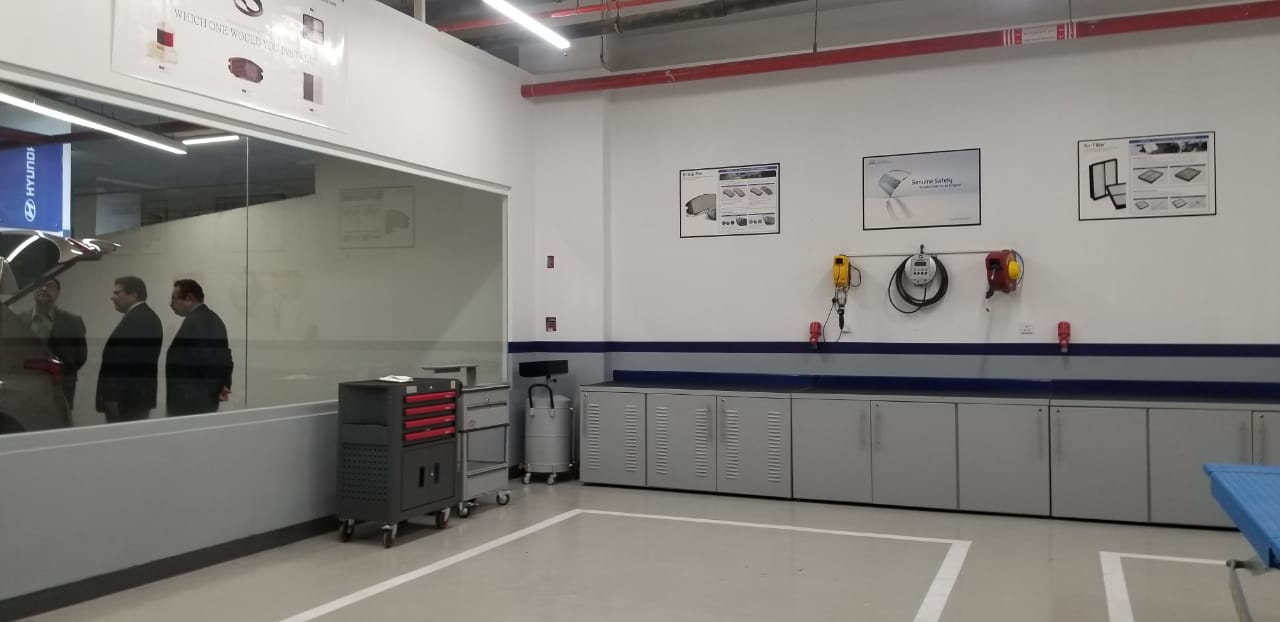 13.00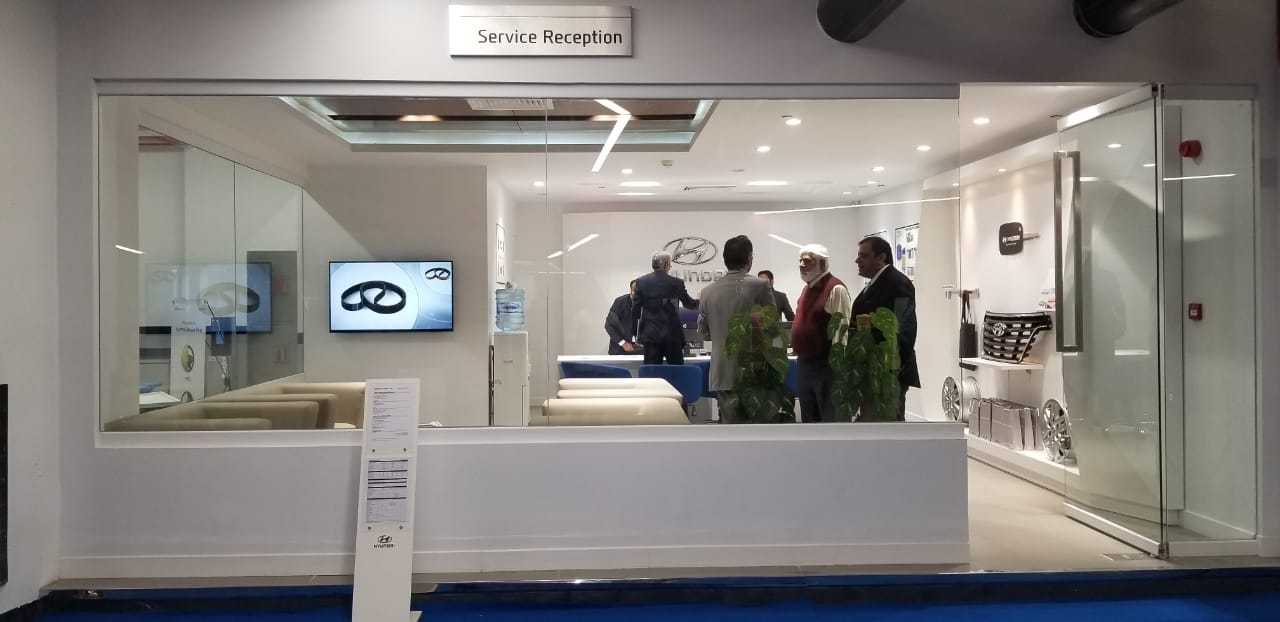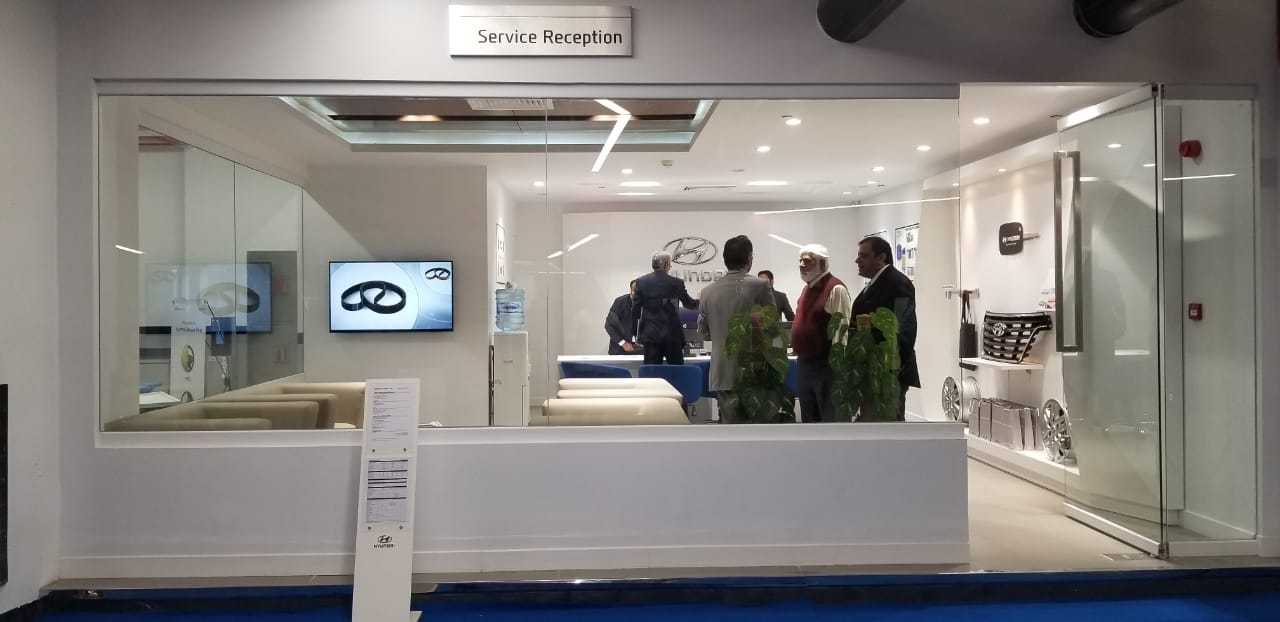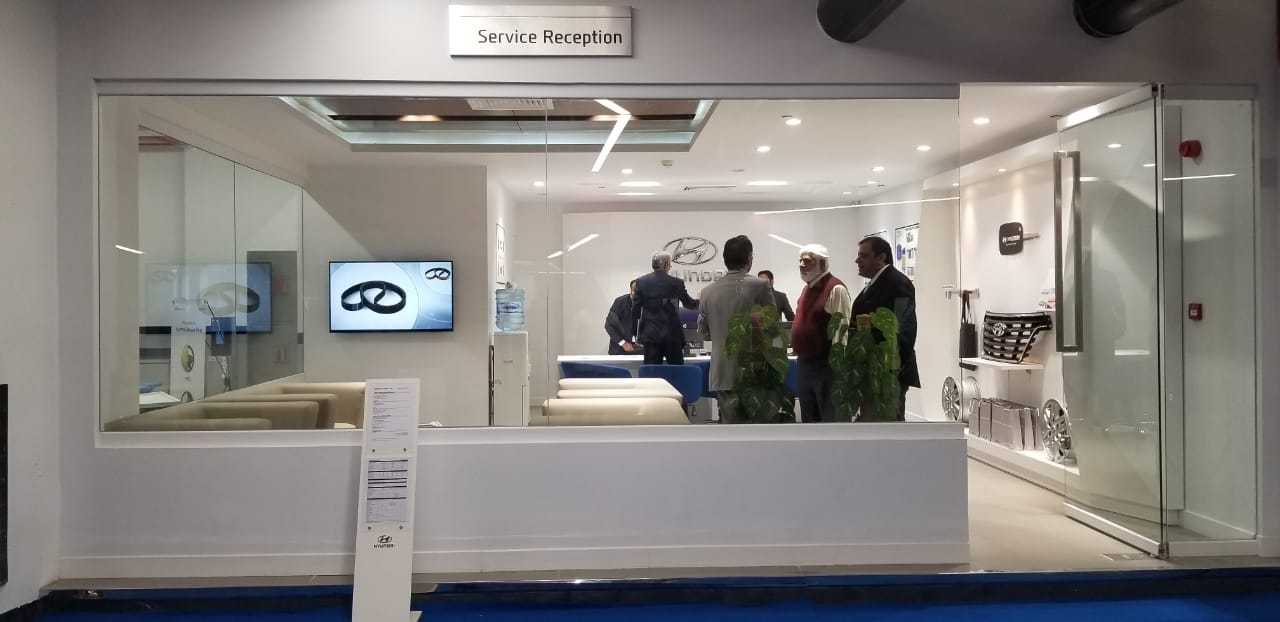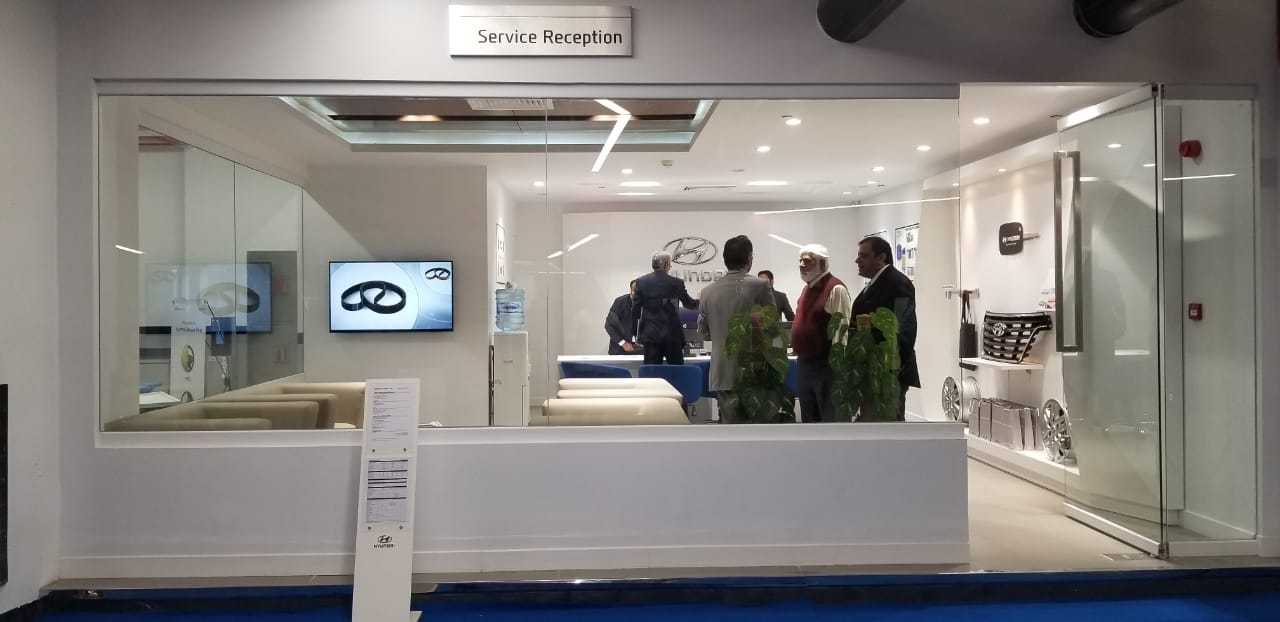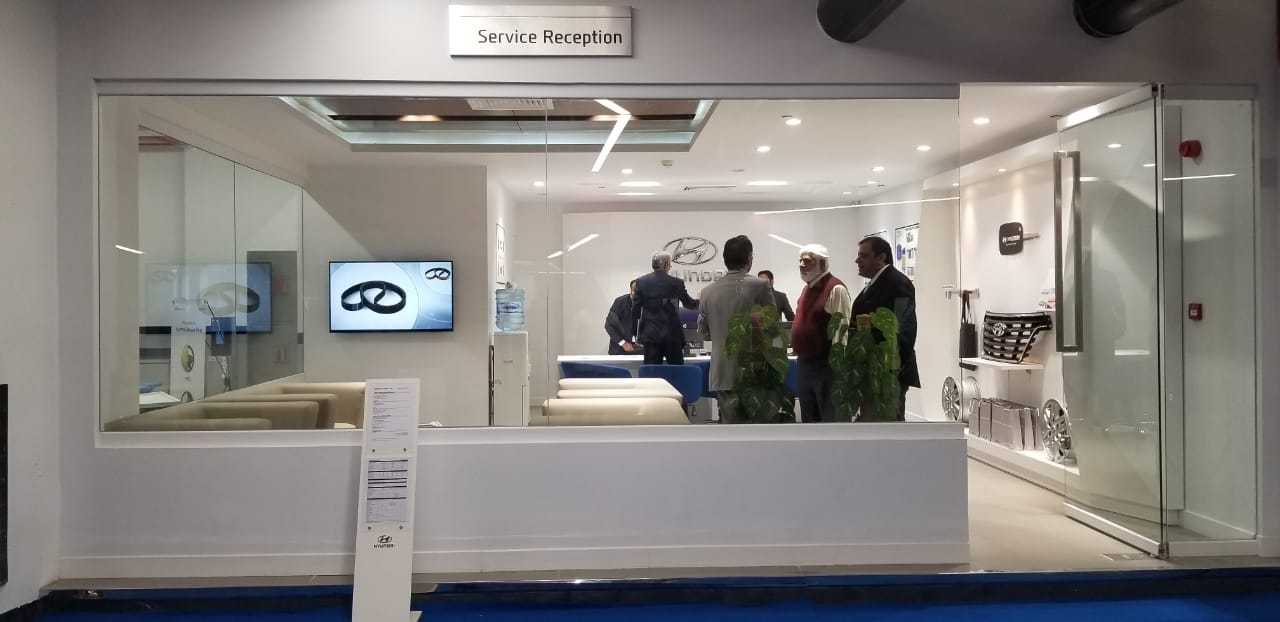 12.58
More on his interview later on our website. For now see the pics of the service bay…
12.56
Hyundai sees a huge potential in Pakistan's automotive sector and we expect great things from our joint venture with the Nishat Group.
12.55
Mr. Hideo Takenaka, Executive VP Sales & Marketing of Hyundai-Nishat has said…
12.53
More and more people are visiting the showroom. Great vibrancy here.
12.52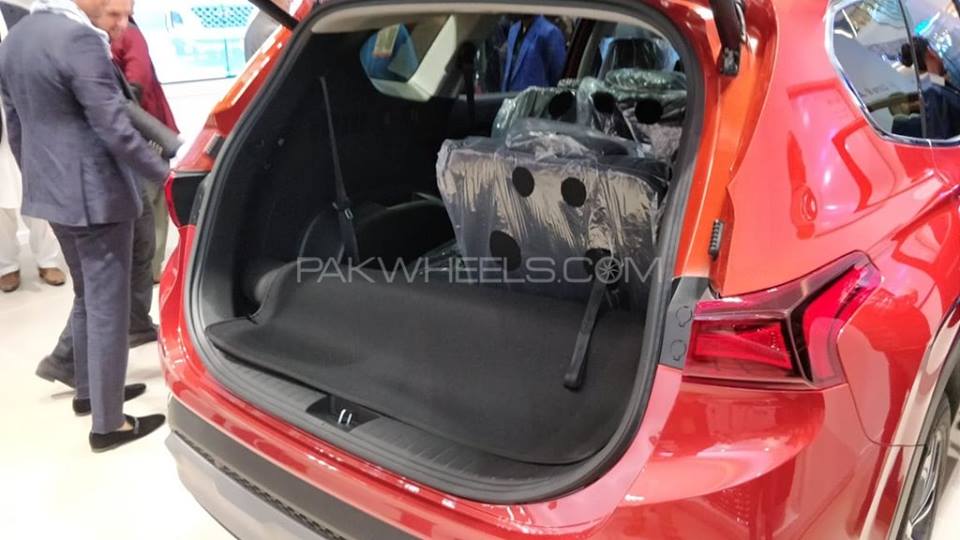 12.50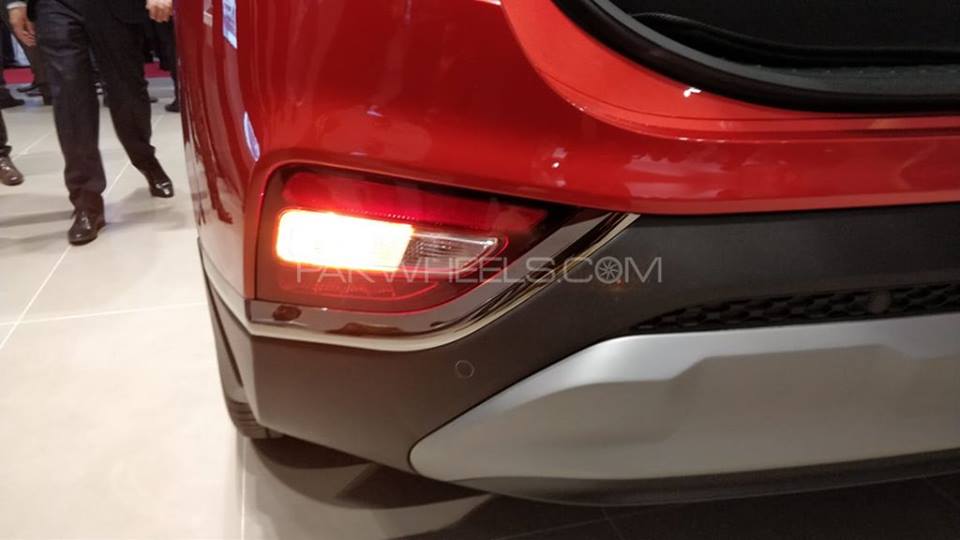 12.49
More pics being uploaded for you. In the meanwhile, if you are looking for detailed information on these cars, visit our blog at https://www.pakwheels.com/blog/
12.47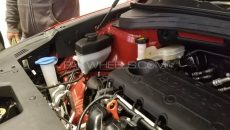 12.46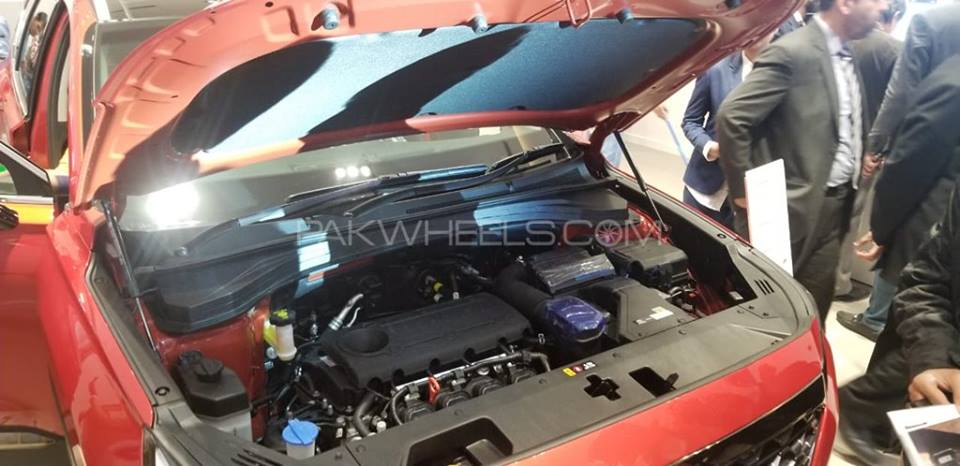 12.45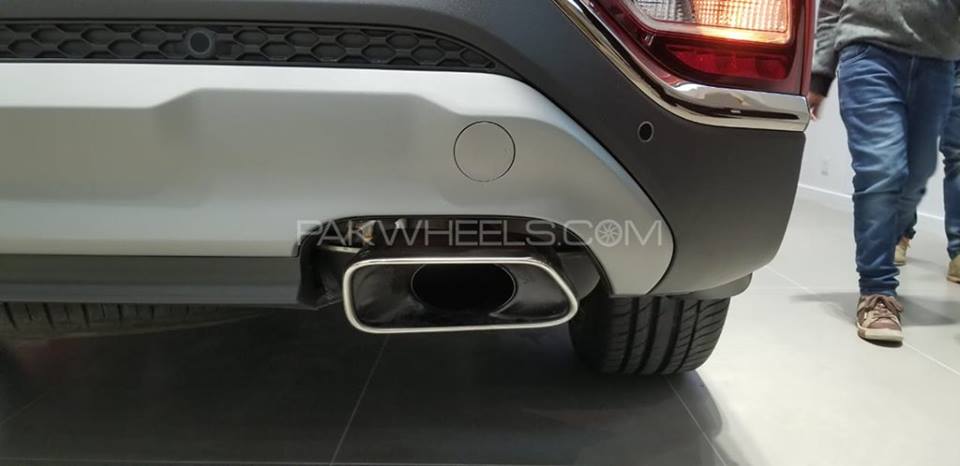 12.43
Some more pics of the cars interior and exterior are on your way. Hope you are enjoying our live feed.
12.40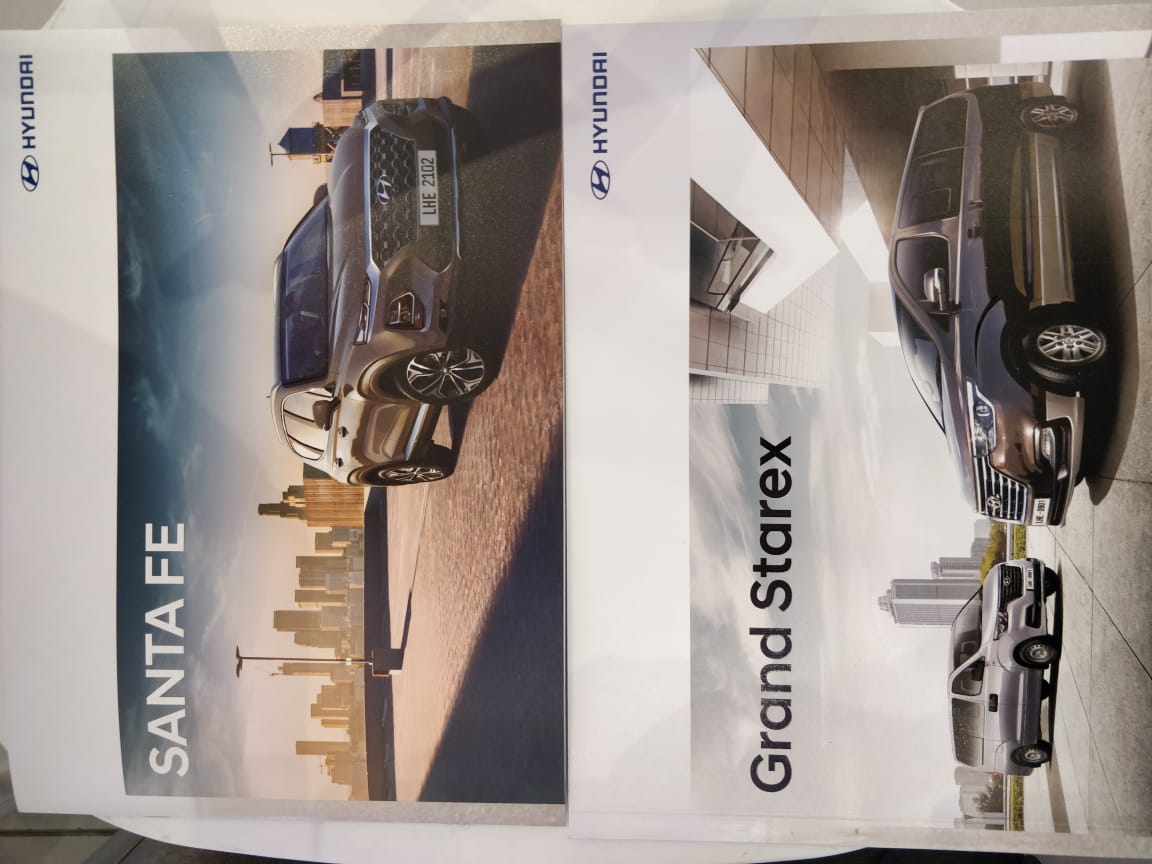 12.38
These are the brochures…
12.36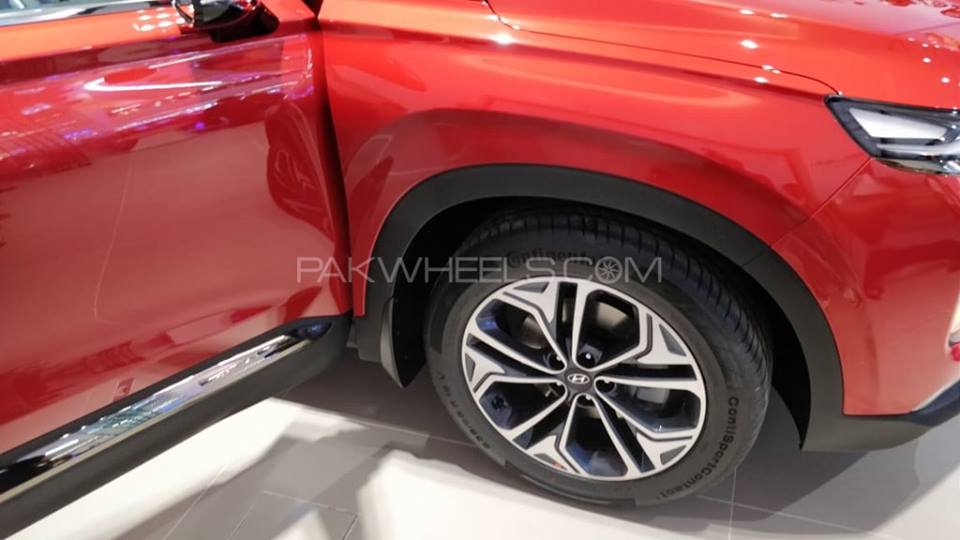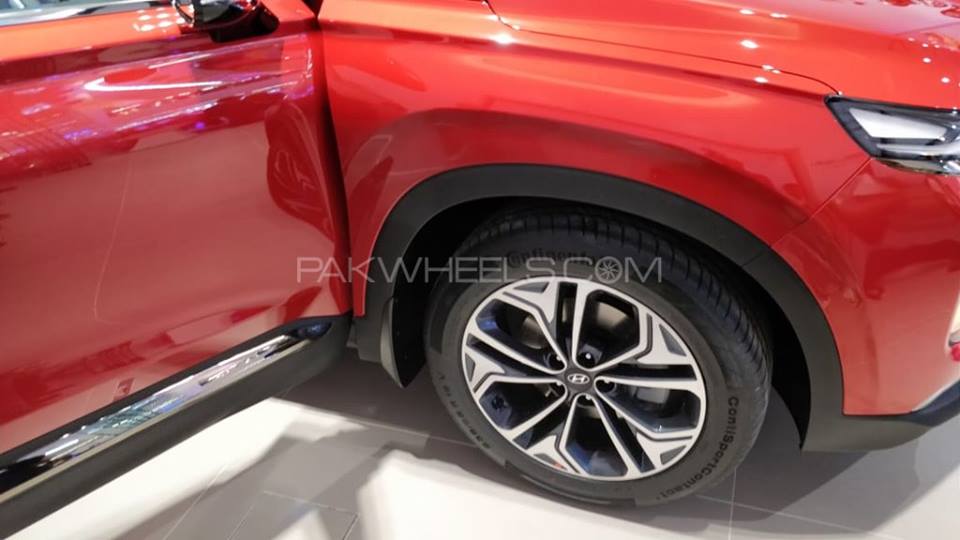 12.34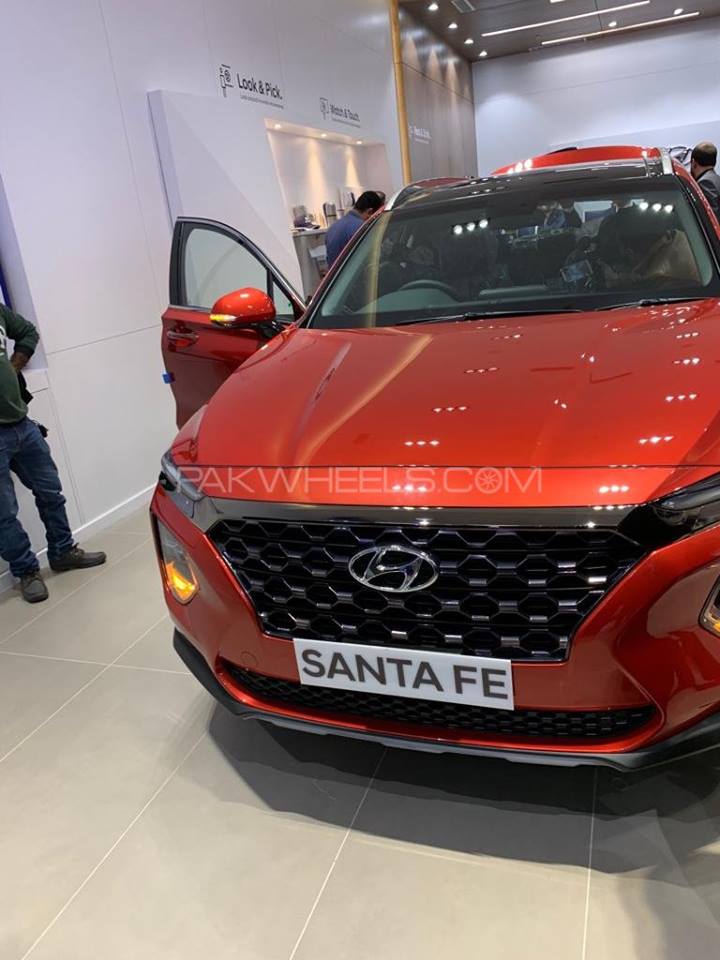 12.32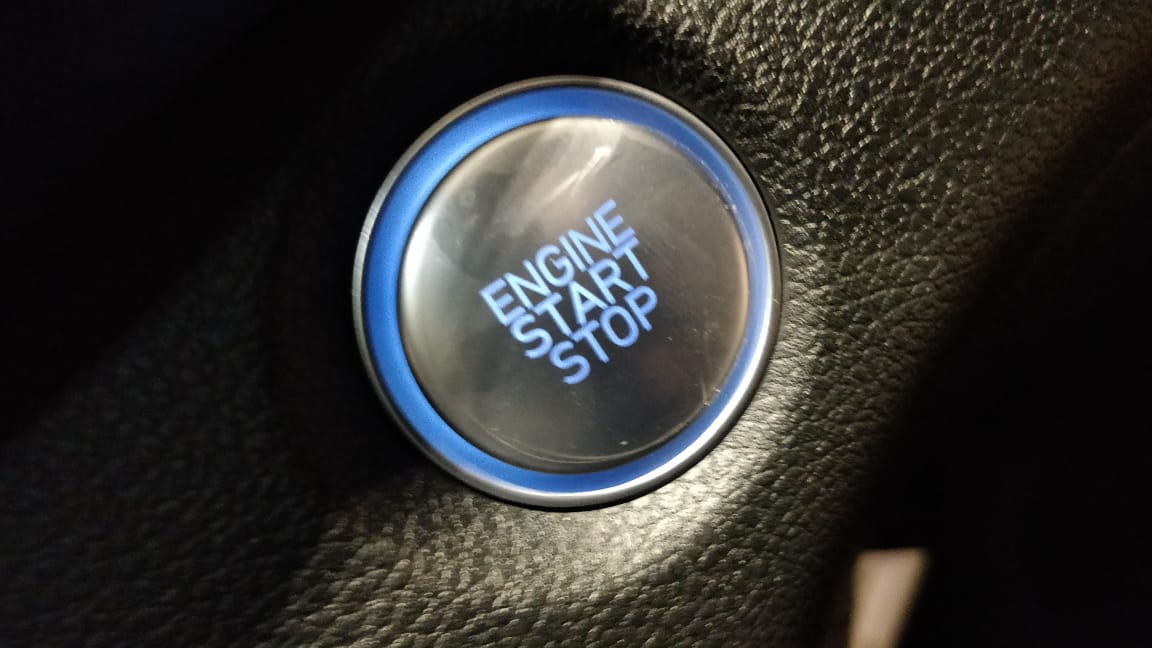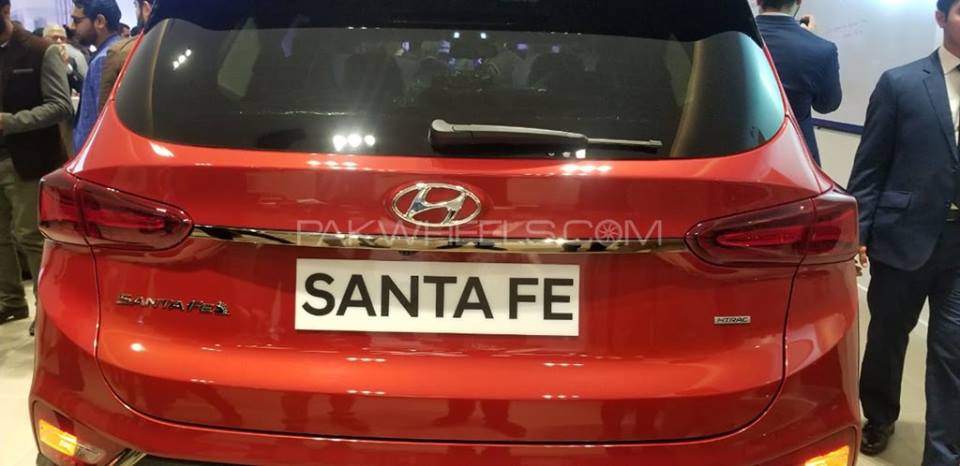 12.26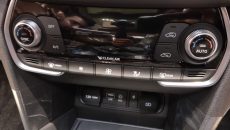 12.25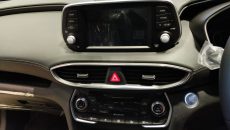 12.24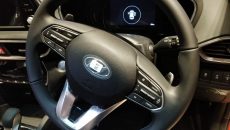 12.23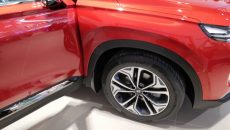 12.21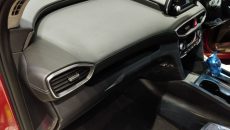 12.19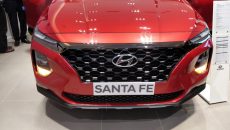 12.17
While the ceremony has officially been closed and the dignitaries and guests are requested to proceed to the service bay area, we are still here LIVE, bringing more details to you. So stay with PakWheels.
12.15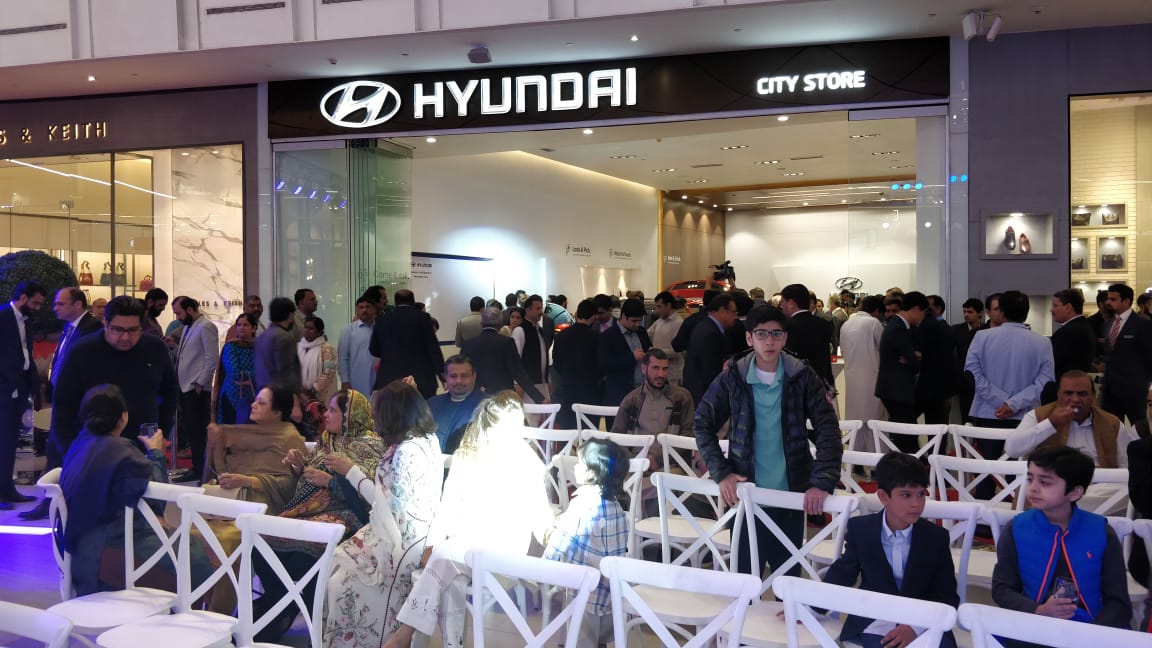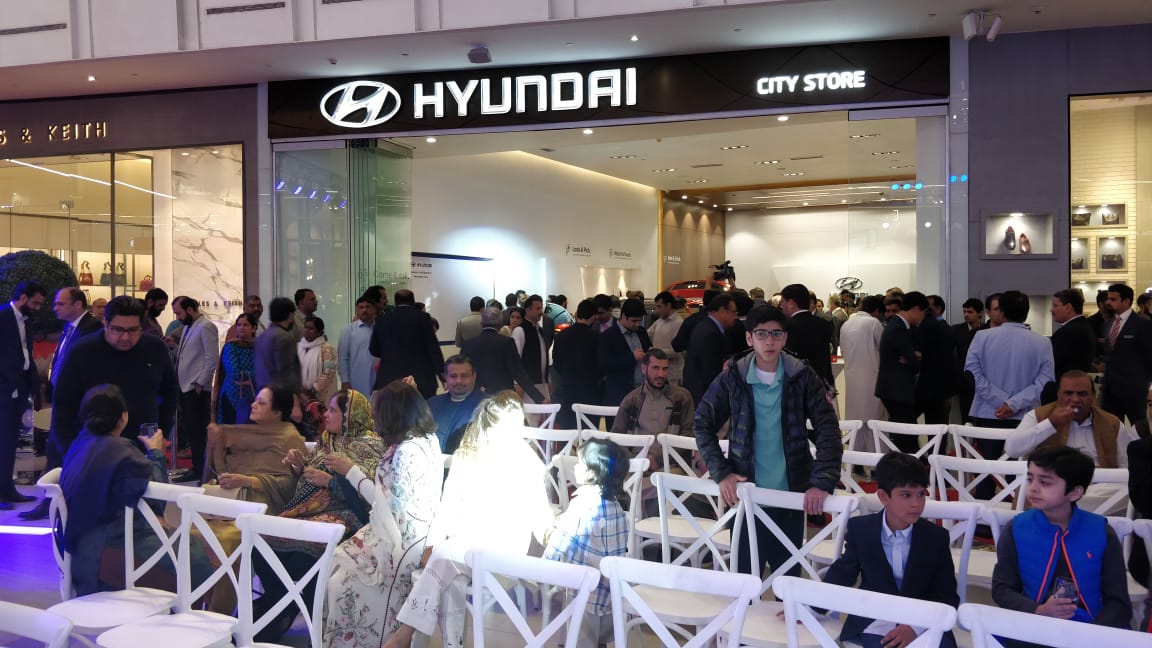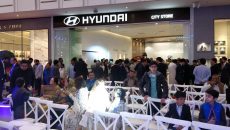 12.14
More pics coming up…
12.13
In case if you are wondering where it is, it is situated on the Ground Floor of Emporium Mall, next to Charles & Keith and Shoe planet.
12.11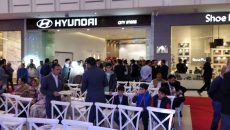 12.10
This is how the digital showroom looks like…
12.09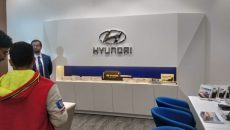 12.08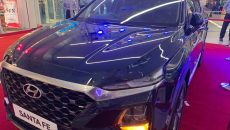 12.03
Automotive history in the making – Pakistan's first digital showroom has been opened. Pics coming up.
12.02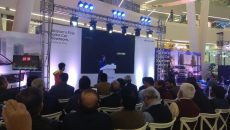 11.59
Two models have been launched and now the ribbon cutting ceremony of the store.
11.53
The most-awaited event has started at Emporium Mall.
11.52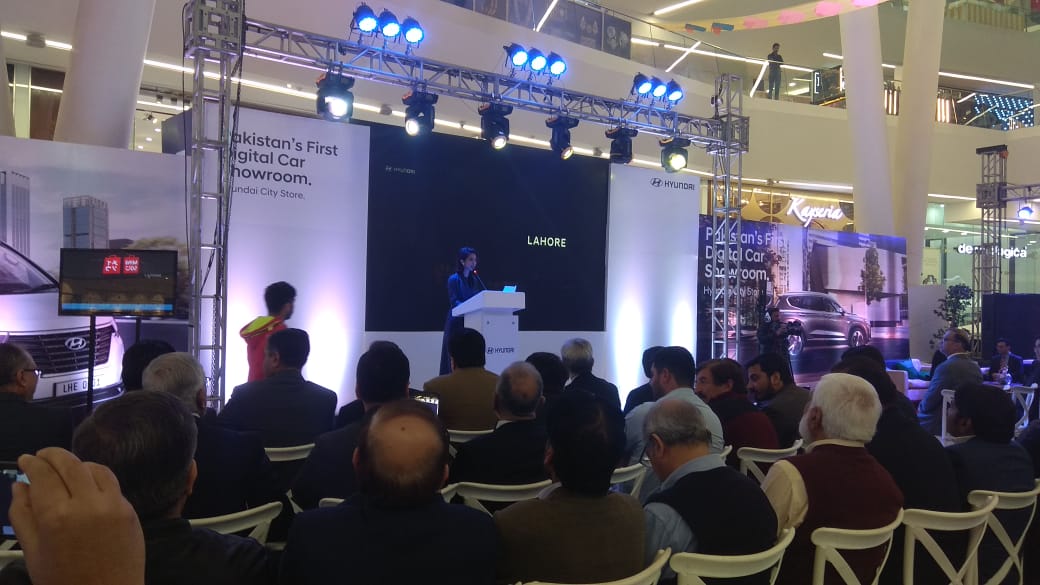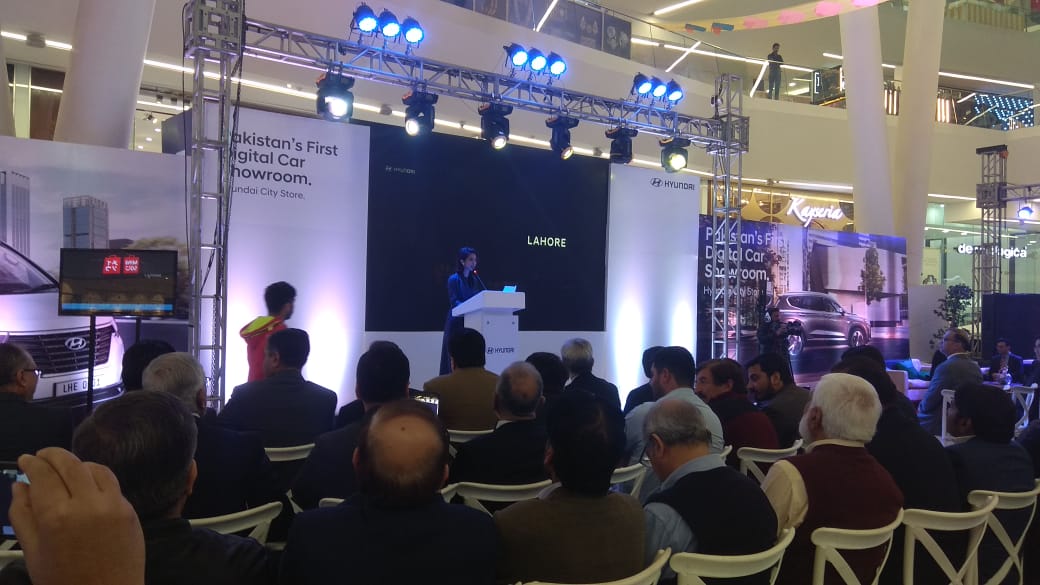 11.45
The ceremony has started.
11.42
Stay tuned for more updates, coming your way.
11.34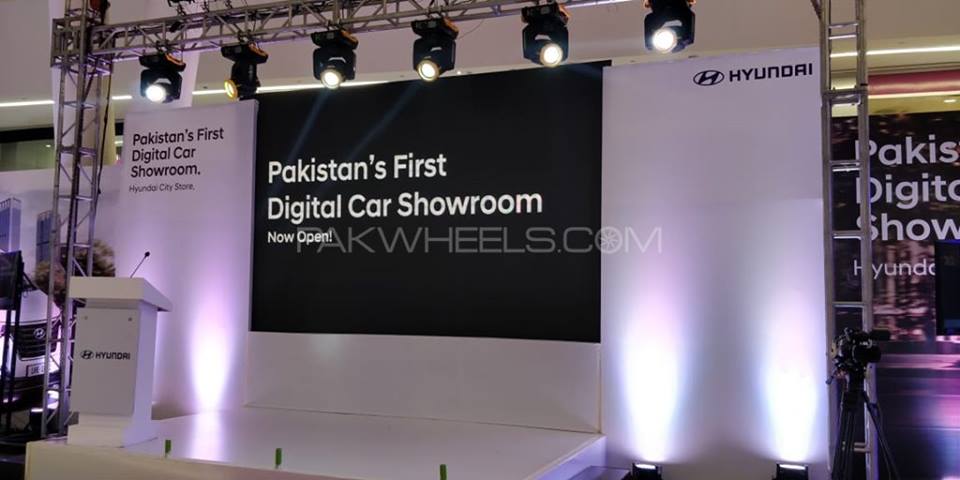 11.32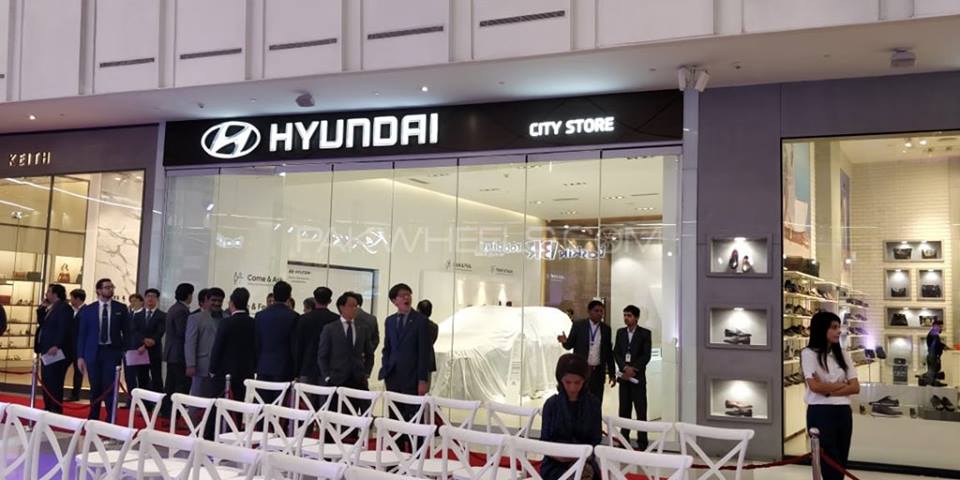 11.29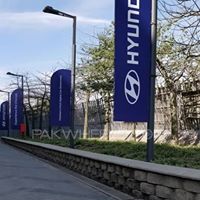 11.26
11.21
The ceremony is scheduled to begin at 11:30am. Stay tuned for updates, pictures and a lot more.
11.19
As-Salaam-Alaikum and Good Morning from Lahore's Emporium Mall where Hyundai Digital Show, Pakistan's first, is being launched.
17.57
We will be back soon. Stay tuned.