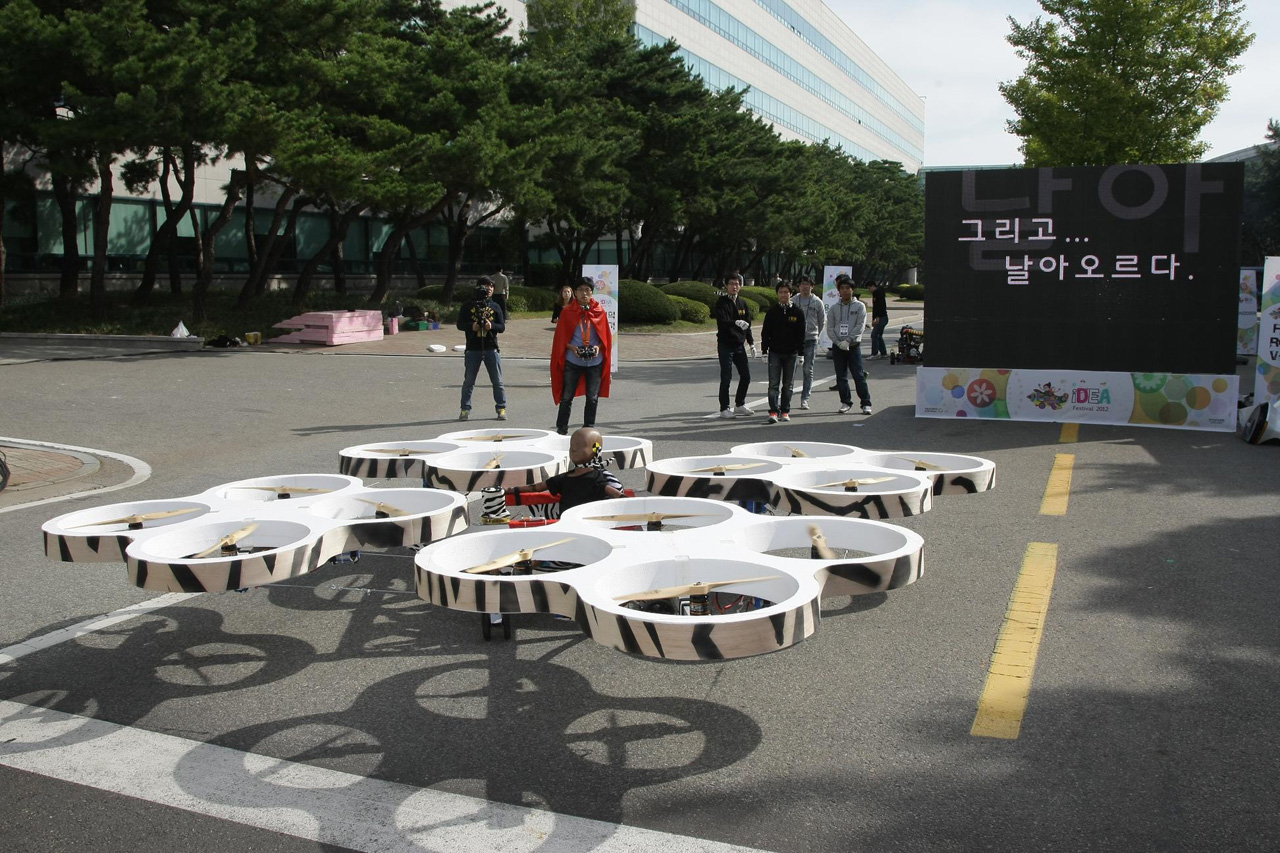 Hyundai shows off a flying vehicle amongst other cool concepts
Hyundai never came to Pakistan but Nawaz Sharif's taxi scheme, the easiest and the worst solution according to their party to bring jobs and prosperity to people was to give them taxis under a discounted scheme. Hundreds of Hyundai Excel's were brought in from a time when Hyundai was a relatively new company trying to make headways.
Today though, its a completely different story. Hyundai is a company which we wish that had never left Pakistan as Corolla and Civic is getting some tough competition from Hyundai from their new, striking looking cars such as the Veloster, Elantra and Sonata.
Hyundai has not just improved its range of cars, but as a company, it has grown into one of the best places to work, proof of which is this event held since the last three years.
The IDEA festival in which engineers go holidays from their usual work like seat belts and electrical harnesses, each festival serves up a theme for personal mobility, after that there's no limit, competing teams can come up with anything that serves the theme and are encouraged to get creative.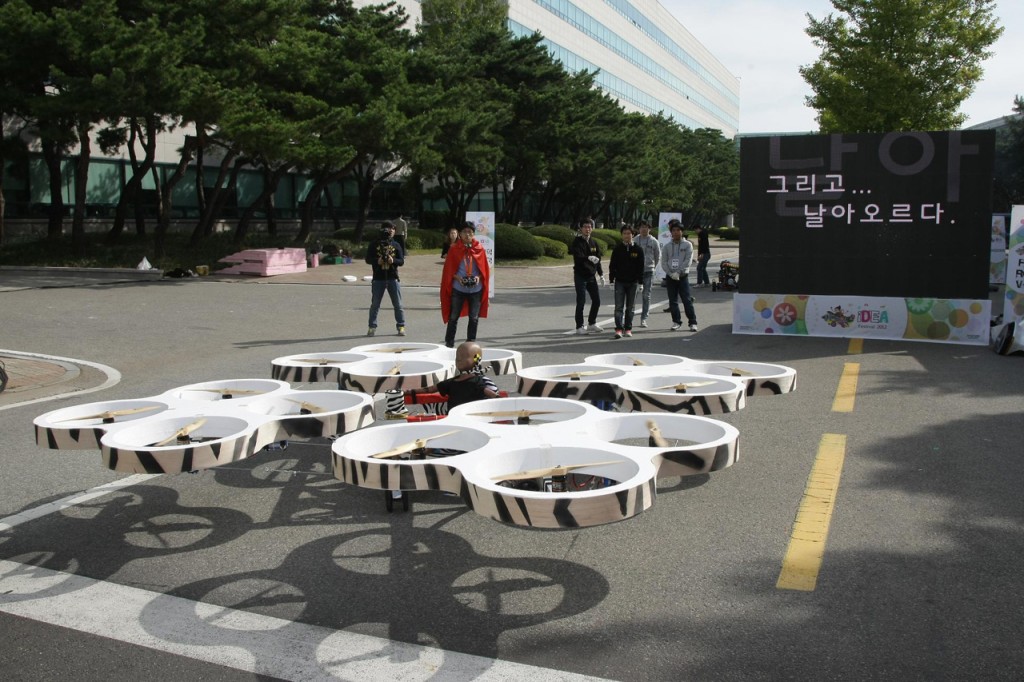 That's how you get concepts like the E4U 'egg car' (pictured); a single-stander mode of transportation that channels Mork from Ork. The oddest thing about the egg is not the yellow shell but the helmet the 'driver' wears. Other ideas included a flying car with 16 rotors, a bicycle that could serve as a spare tire and a car with five joints. Although most appeared totally impractical, all were totally cool.
Since Youtube is blocked, we can't share with you the video of the flying vehicle however you can click here to watch it if you have the means to hack past Pakistani firewall or something.
This year's theme of the Hyundai's IDEA festival was 'R&D for customers', which means that teams have to come up with things which Hyundai's customers can use.