A Hyundai Sonata 2020 test car was first spotted about a month ago in Las Vegas. This time, another test car has been spied, and this time, the car was found hustling at the 'Ring. The last test car seen had a lot of camouflage which made it quite hard to spot many of the changes which are easily noticeable in this example due to lack of excessive camouflage. The test version of the midsize family sedan also had racing seats and a roll cage. Of course, don't expect these features in the production-ready version.
Also Read: Hyundai Nishat plans to launch locally assembled cars in 2020
Redesigned bodywork, on the other hand, is something that you should expect from the production-ready version of the car. You will definitely be seeing more curves in the body of the new Sonata; this can be verified if you closely observe the window sill. You should also expect a wider body than the current Hyundai Sonata. On the front side, you can see that the headlights are placed a bit lower on the prototype, and they don't sweep up over the front fenders. The placement of the grille also seems a bit lower than on the current model. Another major difference you can see is that the hood on the prototype is extended all the way down to the grille which itself has a rounded shape that allows it to blend well into the bumper.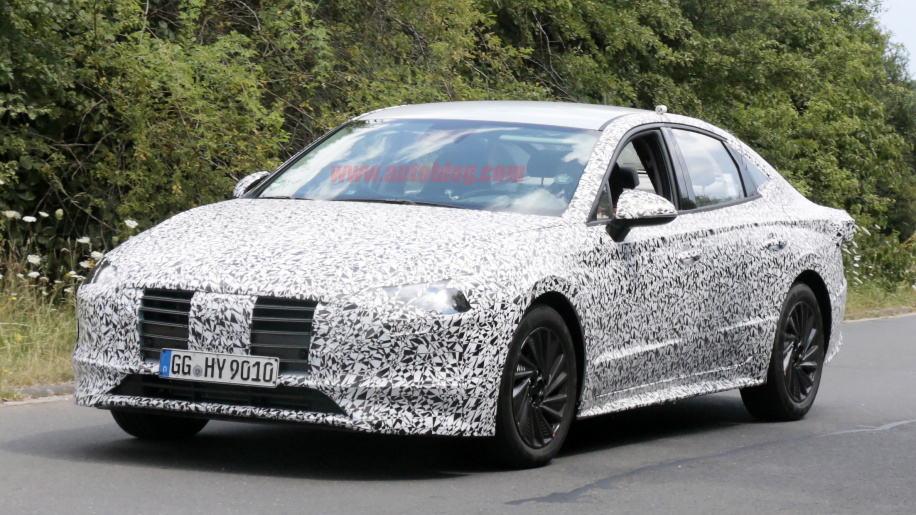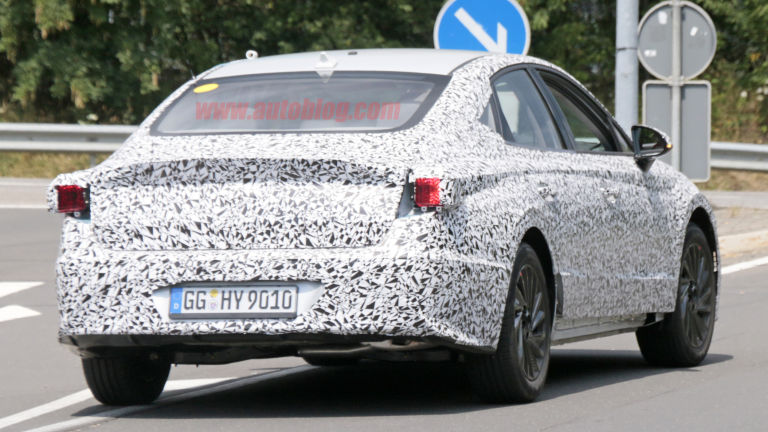 A lot of the detail is still very blurry about the new Hyundai Sonata due to the presence of fake panels. For instance, you can see that the shoulder line ends in a very wide spoiler extension which hides almost all of the trunk's design. Another obviously fake panel is the little rig attached on the lower side of the doors which probably hides a lot of details about the curves there. The prototype is also fitted with trailer lights instead of using the selected taillights.
Given the current circumstances, the real release date of the new Hyundai Sonata is anyone's guess. Although, many believe that the new model of Hyundai's sedan will be launched during the 2020 model year. We also know that both, the automaker and its customers, are satisfied with the performance of the current powertrain configuration, which leads us to believe that the Hyundai Sonata 2020 will most probably be offered with turbocharged and naturally aspirated engine options.