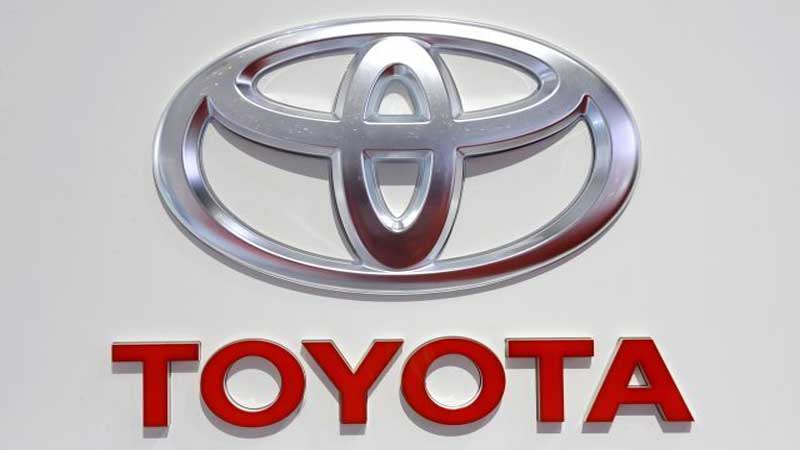 When it comes to attracting customers with promotions and other benefits, Indus Motor Company (IMC) does a great job. The auto sector of Pakistan is going through tough times with declining sales, and it wants a revival. This revival can come by stirring up the market by giving it discounts, promotions, and other valuable offers that provide an incentive to buy cars. The Indus Motor Company that manufactures Toyota vehicles in Pakistan has offered its customers an enticing offer. For the entire month of January, you can get free registration of your car if you purchase Corolla XLi.
IMC is giving this offer in celebration of its 30th anniversary. This is a limited time offer, and you can visit your nearest Toyota dealership to make a booking for your new Corolla XLi. You can also look up the availability of Corolla XLi on IMC's website. IMC gave a similar offer back in August 2019; however, at that time, it included GLi variant as well. There are two variants of Corolla XLi that are being sold by IMC. 
| | |
| --- | --- |
| Model | Ex-Factory Price (PKR)  |
| Corolla 1.3L XLi (Manual) | 2,519,000 |
| Corolla 1.3L XLi (Automatic) | 2,619,000 |
Toyota IMC has recently increased the prices of both Corolla XLi variants by PKR 20,000. IMC also offers 3 years or 100,000 km warranty (whichever comes first). The devaluation of Pakistani rupee, the imposition of FED, and the general economic slowdown have led to higher prices and plunging sales figures for not only Toyota but also Suzuki and Honda in Pakistan.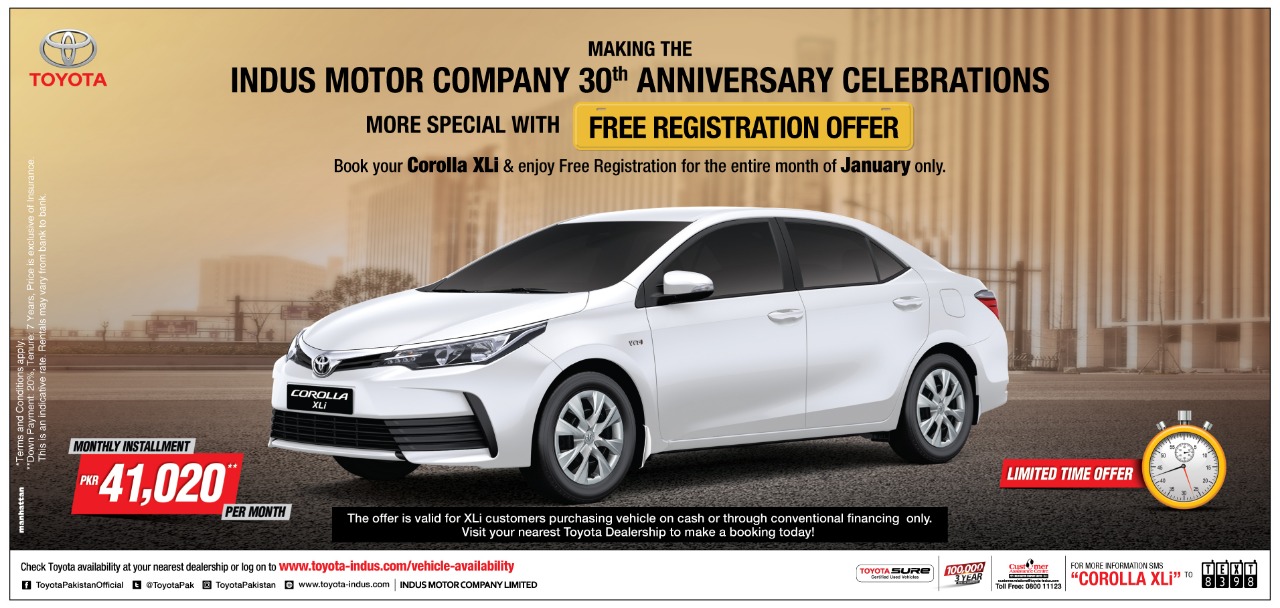 IMC is also offering financing in which you will have to pay PKR 41,020 per month. This is for 7 years of financing and a 20% down payment. Moreover, this is just an indicative rate, and monthly payments can vary from bank to bank. The payment of PKR 41,020 is also exclusive of car insurance.
Previously, IMC has also sold 300 units of Corolla XLi at a discount in the month of December 2019. At the same time, prices of different variants of Corolla have been increased by about 23% in the year 2019. 
IMC is set to discontinue the Corolla 1.3L lineup in the first quarter of 2020. All the 1.3L variants of Corolla will be repaced by Yaris. Yaris is expected to get launched by March 2020 and is also expected to come in both manual and automatic transmissions. Yaris will also have a 1.3L engine. 
Stay tuned for more news-related content and drop your thoughts in the comments section below.