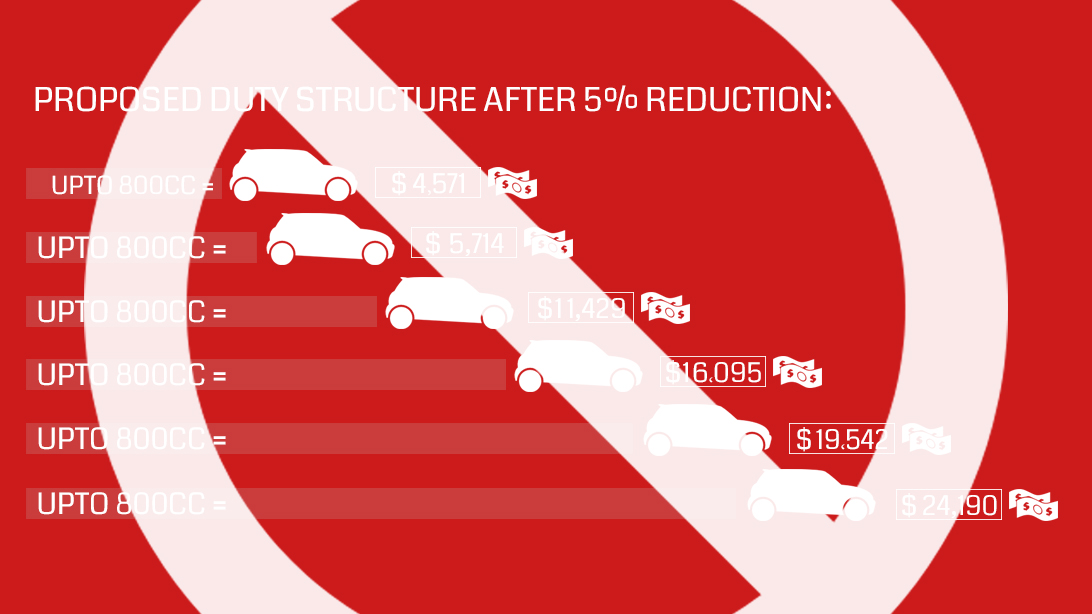 There had been talks and banters  on the internet for the last couple of months about the changes of duty structure in the import of vehicles. One non-auto blog went on to even say that duties would be reduced  by as much as 80%. But we all knew that was not going to happen. Some analysts made some realistic assumptions that duty on used imported cars would be reduced by 5%.
But with the announcement of budget yesterday, all of that remained like a dream filled with rainbows and unicorn, a dream that we would have cheaper, more affordable cars.
With a heavy heart, I am bringing you the news that there has been no change in the duty structure of imported used cars and the duty structure from previous year will  be followed.
You can take a look at the duty structure below: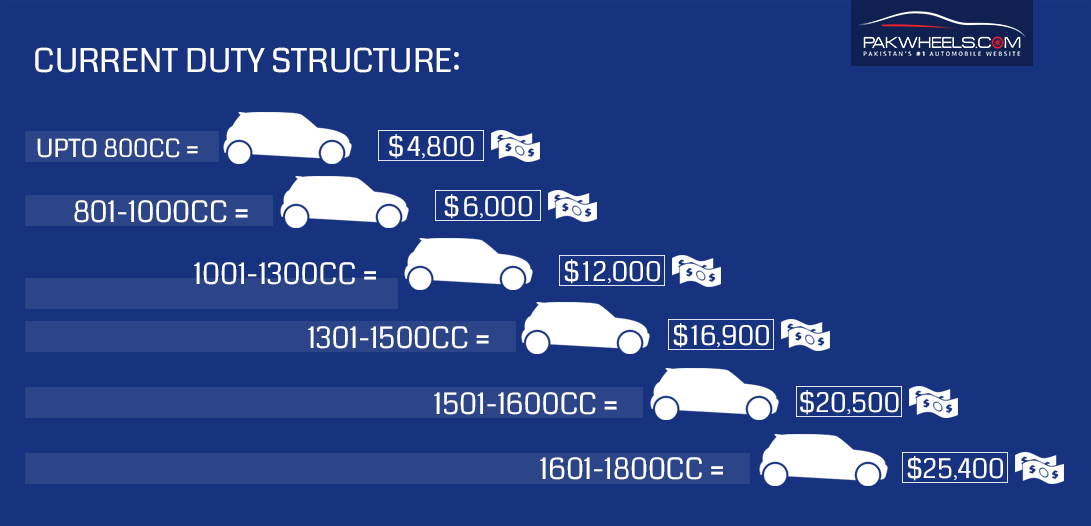 So with that news, all our hopes for a "Sasti Gaddi" have basically gone down the drain. You can now change your car, which you were prolonging due to budget.
Click here to see a wide variety of Used Cars available for sale in Pakistan.
Let us know what you think of this decision by the government in the comments section below.