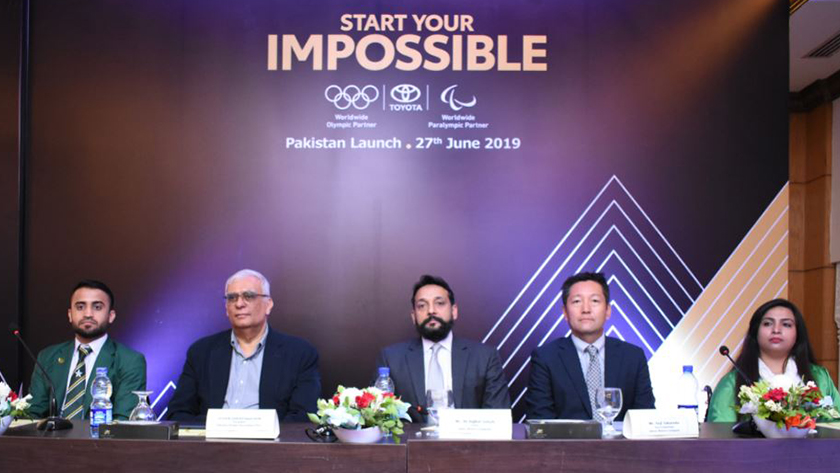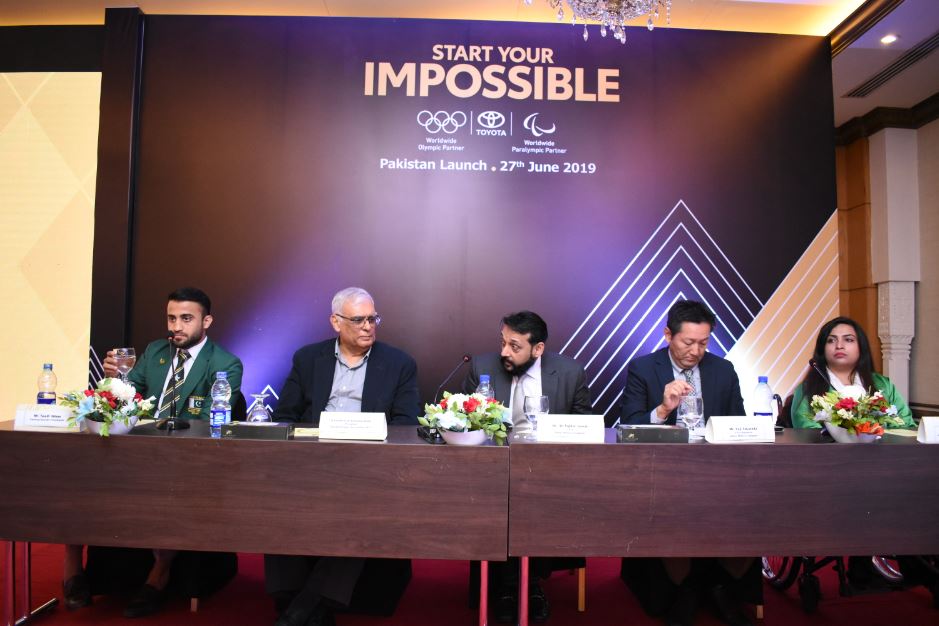 Toyota is a Worldwide Mobility Partner of the International Olympic Committee (IOC) and the International Paralympic Committee (IPC) for the Tokyo 2020 Games and will have the partnership through to the 2024 Games. Toyota has been committed to mobility for many years, and our support of the Olympic Games and Paralympic Games are part of our broader efforts to provide better mobility for all.
Start Your Impossible
Start Your Impossible is not just an initiative, but a movement to inspire the people across the globe. The company takes its commitment to mobility seriously. The movement serves to involve Toyota's employees, partners and customers in its commitment towards an inclusive, sustainable and mobile society in which everyone can challenge their impossible. The campaign statement says, "At Toyota, we've made it our mission to move people so that they can take on challenges." Basically, Toyota's campaign will encourage individuals to attempt to take on what they deem "Impossible".
 Start Your Impossible in Pakistan
Indus Motors Company (IMC) will be supporting two Pakistani athletes: Saadi Abbas (National and International Karate Champion) and Zainab Barkat (Pakistan Wheelchair Table Tennis Champion) in their respective Olympic Games 2020 and Paralympic Games Tokyo 2020 for its "Start Your Impossible" initiative in Pakistan.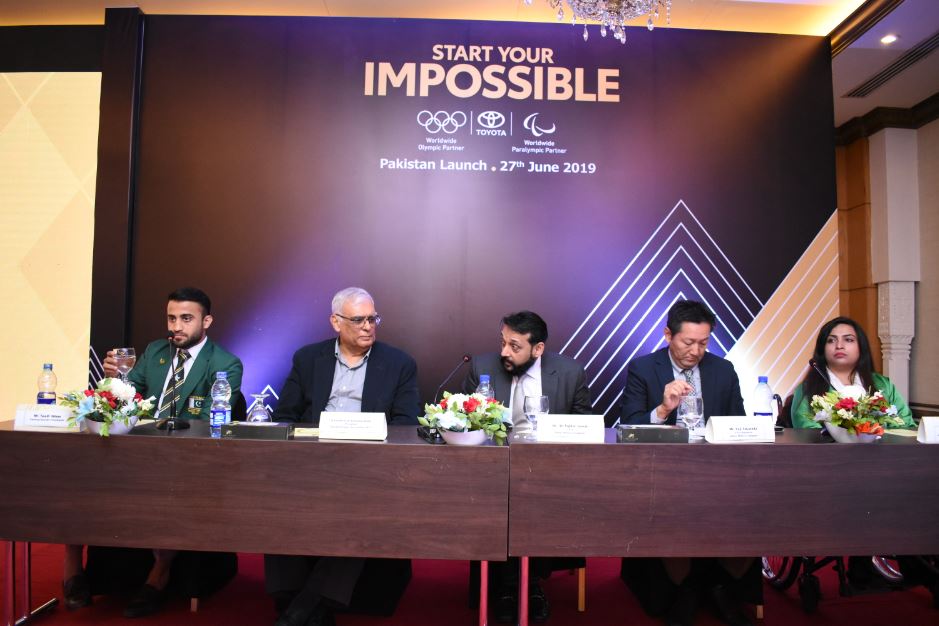 Apart from supporting these athletes, Toyota will also advocate social causes which are close to the hearts of these athletes.
Saadi Abbas is an international Karate Champion. From Lyari, Karachi. Abbasi has had the honor of representing Pakistan on several international platforms. The young athlete proved himself in 2011 when he won the Gold Medal in Asian Karate Championship in China. He became the first Pakistani and the first South Asian who achieved this title in the history of Karate. His most recent win was the silver medal in Islamic Solidarity Games at Baku, Azerbaijan in 2017.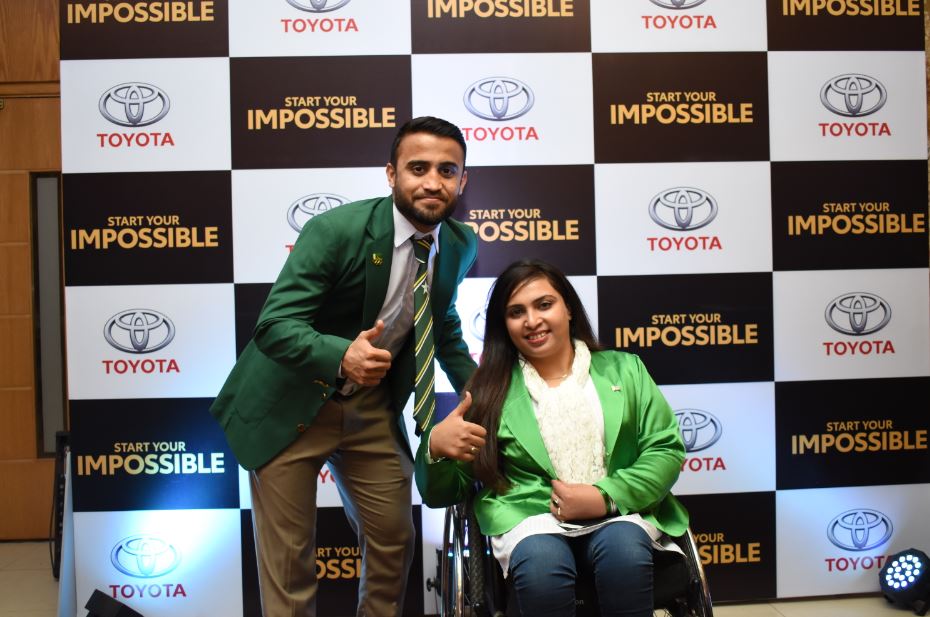 As the Hero Athlete of Indus Motors, Saadi will be working with the company to increase awareness on Karate as a sport, by focusing on providing Karate training to young underprivileged children of Lyari.
Zainab Barkat, a true inspiration, is a six-time national wheelchair table tennis champion. Hailing from Peshawar, KPK. Zainab is a talented and motivated table tennis player. The young athlete has represented Khyber Pakhtunkhwa's Table Tennis team in different provincial and national championships. She is now preparing for the Paralympic Games of 2020.
The young woman did not let her disability affect her passion for table tennis. With hard work, determination and passion, she tackled all obstacles to achieve her dream of becoming a national player.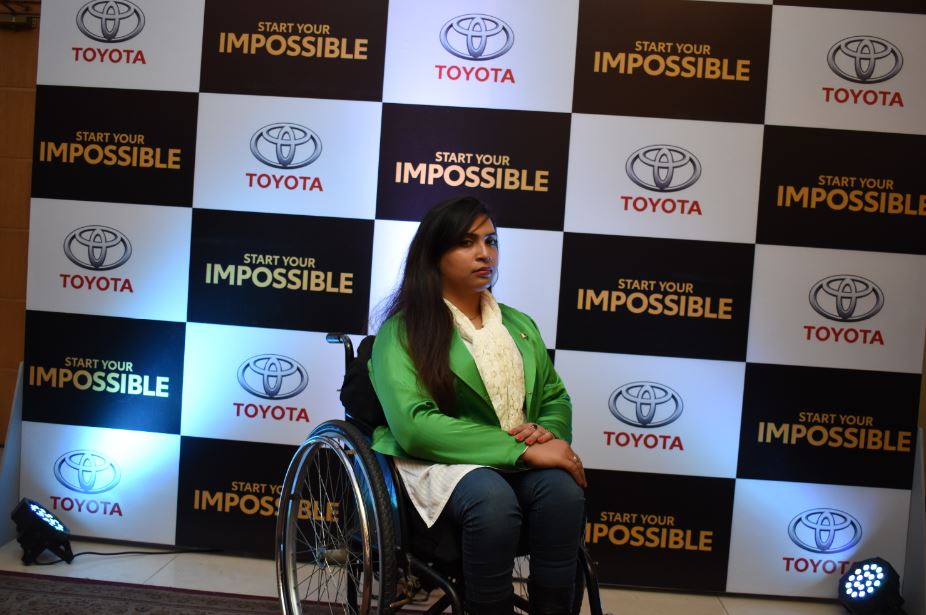 These inspirational and young athletes are the embodiment of the start your impossible spirit to keep moving and to take on challenges. Their dedicated examples will no doubt motivate countless other young individuals to challenge themselves with their own "impossible" at school, work or other aspects of life.
CSR project- Renovation of Karate Do Pakistan
In line with their CSR objective, IMC recently announced that they will be renovating the facility of the "National Institute of Karate Do Pakistan" in Lyari, Karachi.
The initiative will help Toyota to execute its hero project and will also provide a platform to the young athletes to practice Karate as well as to represent Pakistan in various international platforms. Toyota believes, "If we are free to move, anything is possible! Here we are starting our impossible and would want every individual to achieve their impossible too"