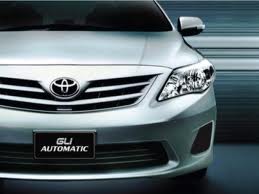 Indus Motors considering new small cars
IMC's CEO, Pervez Ghias said that his company has not stopped talking about new products and is thinking of an alternate strategy for its small-car segment.
While on the subject, Mr. Ghias said that we are stuck with Coure and I am going to dialogue with Daihatsu for other products as part of our long-term strategy.
Moreover, he said that Kei cars which are small and fuel efficient urban cars is a possibility, although these Kei cars are being imported in huge numbers yet they are sold as hot cakes due to attractive prices however, "K-car could be one of the options. But they are not going to be cheap," Mr. Ghias added.
Mr. Ghias told this to the press speaking on the issue of duty concession being provided to new entrants in the automobile sector by the government.  However, the plan was never implemented and government provided relaxation on used car imports from three to five years.
He said that IMC will go to court if government provides duty concessions to new entrants, a step which will disrupt the market. He further stressed the government to go by the Auto Industry Development Plan (AIDP), which bars the entry of any 'fly-by night operator', producing less than 500,000 cars.
In 2001, the auto industry saw a boom which prompted the AIDP (Automobile industry development plan) which aimed to raise production from the then 200,000 to 500,000 cars. The plan, however, fizzled out amid recession in the following years and production at one point fell to as low as 100,000 cars per annum to settle at 134,000 in FY2011.
Pakistan has a ratio of 13 vehicles per thousand people which is comparable with India and China. Local assemblers, however, have long been blaming economy of scale for high prices even though India and China are flooded with variety of cars in all segments of the market.