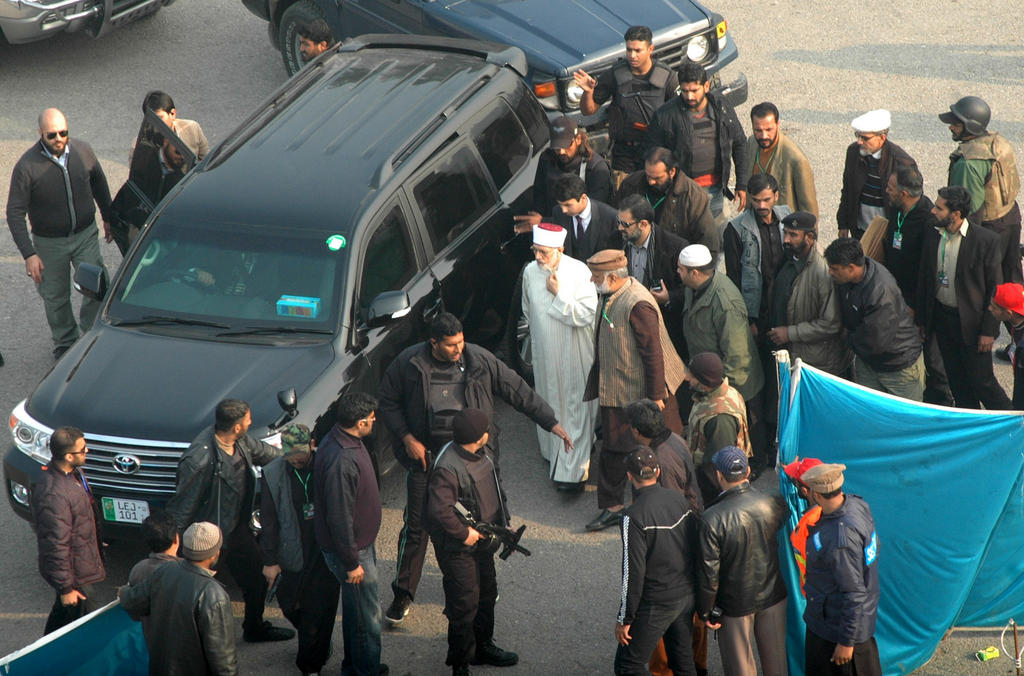 Inquilab on its way in a Land Cruiser
Whatever our stance be on the Azadi and Inquilab March, it is of no relevance to us since this is a car site and we'd like to know about the vehicles involved in this air-conditioned freedom fight against the government.
Mr. Tahir Ul Qadri is going to use a Land Cruiser which was owned by Vision Developers, and then transferred (donated) to Minhaj Ul Quran's name. It probably is a bomb and bullet proof Land Cruiser like the container from which the relentless Mr. Tahir Ul Qadri would again try to bring inquilab.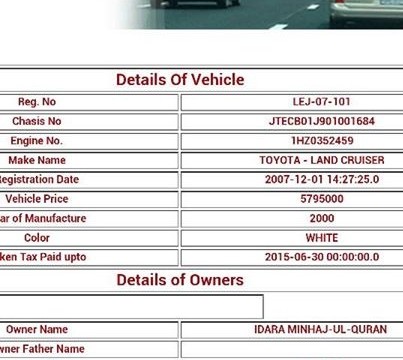 Meanwhile, PakWheeler Fahad Mehmood posted these photos of PTIs vehicles. Azadi comes in Japanese vehicles brah!