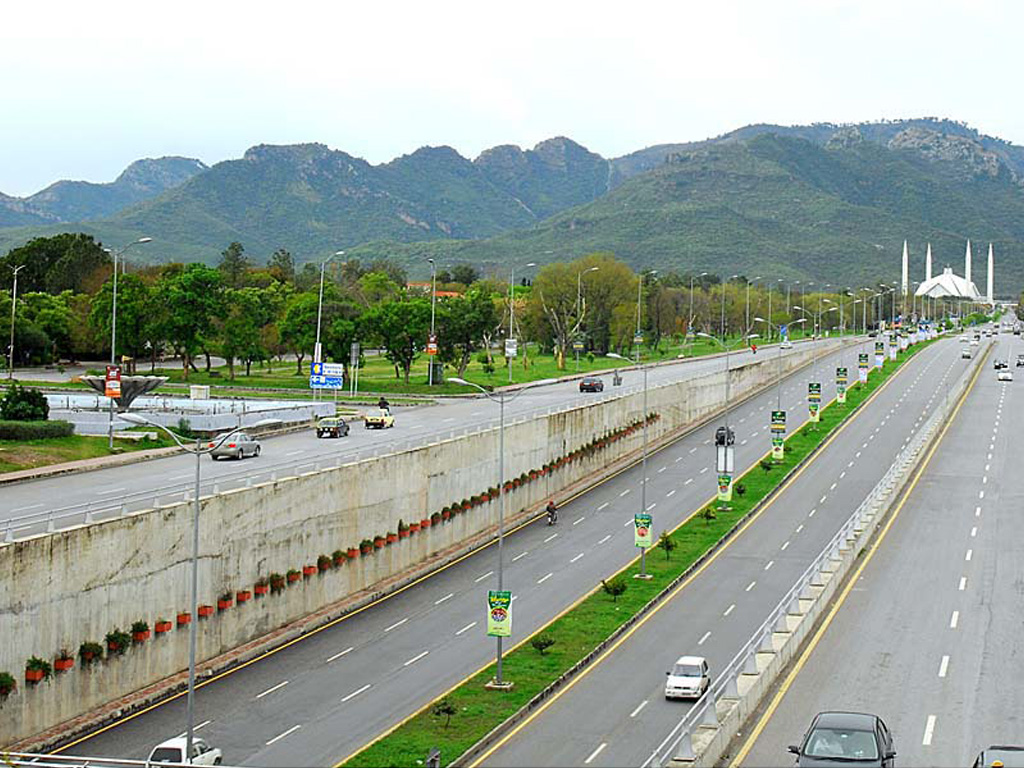 In a bid to ease the transportation-related issues and traffic congestion, the Capital Development Authority (CDA) has decided to introduce an Intelligent Transportation System in the federal capital of Pakistan.
The advanced traffic management system will be installed at the mainstream artery, Islamabad Expressway starting from Zero Point and going all the way to Rawat. The heavy flow of traffic on this route will be monitored through the system.
How the system will work?
ITS will be equipped with high-quality CCTV cameras with a feature of static and Pan-tilt & zoom (PTZ) to have a close look at the traffic. These cameras will be installed at every 3 kilometers distance which will be able to provide the traffic coverage of up to 500 meters. A traffic control centre (TCC) will be established which will be linked to these cameras for real-time coverage. The control centre will be linked with the field devices which consist of a network including back light LED video wall screens, video storage, video wall controller and a core network switch. The entire system will be installed using fiber optic cables which will be laid across the Expressway on the above-mentioned route. The system is backed up by highly powered gel batteries as a backup in case of an electricity breakdown.
Benefits of ITS?
The vision behind the installation of the Intelligent Transportation System is to boost road safety, manage traffic related issues and help reduce the congestion on the main artery of the federal capital. The use of electronic variable message signs with the help of real-time data will be useful in providing the information regarding any traffic diversion, construction work alert and incident management. The other benefits of ITS system include the identification and counting of the cars using this road network. The advanced system will also help in controlling the traffic during peak hours. The speed control feature named point to point (P2P) will be used by the authorities in identifying the speed limits for each particular point. The average speeds for these points will then be defined by the monitoring authority. Weigh stations will also be established alongside Expressway for the inspection of car weights. Nonetheless, the system will help in the smooth flow of traffic, enhance road safety and resolve traffic issues.
Furthermore, to update the commuters about the traffic-related news, a web portal and mobile app will also be developed and could be accessed by the users from anywhere. It's a good step by the authorities for the sake of controlling the traffic congestion on Islamabad Expressway. Let us know your opinion regarding the introduction of ITS system in the comments section below. Stay with PakWheels for more updates.