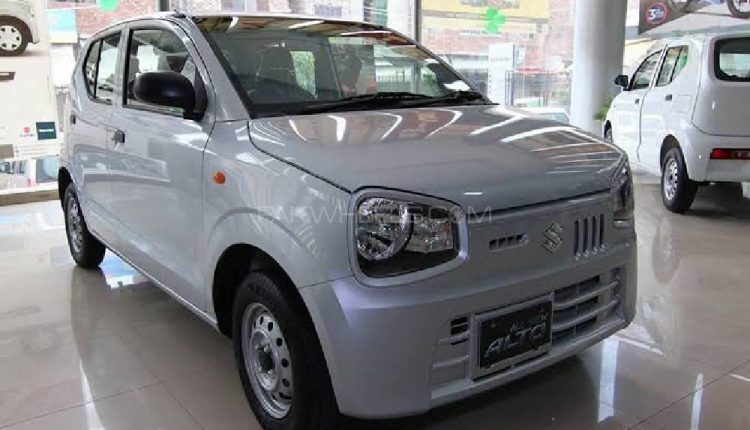 Is Booking of Suzuki Alto VXL Suspended?
The crisis of semiconductor chip shortage seems to deepen with time as a number of car companies, both global and local, are facing serious production issues. Due to this shortage, the companies are unable to produce new cars, hence, delays in deliveries and other problems. In Pakistan, almost all companies, including Proton Al-Haj Motors, Changan, MG Pakistan and others are hit by the problem and now it seems, Pak Suzuki is next with the issue for Suzuki Alto VXL.
Booking of Suzuki Alto 
According to our sources and Pak Suzuki dealerships, the booking of Suzuki Alto VXL/AGS has been suspended temporarily with immediate effect. "The reason of the suspension is semiconductor chip shortage," one of the Suzuki dealerships told us.
And this is not the only Suzuki car, which has seen booking suspension. Earlier this month, the company had suspended the bookings for Suzuki Cultus. Suzuki dealerships across the country were instructed to halt the bookings until further notice.
Not Enough Chips for the Cars
The same thing that's poisoning the sales of BMW, Ford, Tesla, and Toyota has now infected Pak Suzuki. The global semiconductor chip shortage. Like every other company, Pak Suzuki does not have enough semiconductor chips to run its cars, which led the company to halt the bookings for one of its best-selling cars. 
The global semiconductor chip shortage is hammering automakers all over the world, forcing them into shutdowns. Companies around the globe are losing billions of dollars in lost production and sales. 
Overall, the global auto industry will produce 4 million fewer vehicles than planned and lose $110 billion in sales. The biggest names in the international auto market are feeling the heat of this crisis. Unfortunately, the global chip crisis has started to slowly take down our local auto industry.
It's not the first time we are hearing about a local company halting the car bookings. Hyundai-Nishat, Al-Haj Proton, and others have already done it, and now it's Pak Suzuki's turn to face the storm.
Experts say the global chip crisis might last until 2023. All the car production crunches will go away eventually, just not in the near future. Even after the crisis is over, it will take another year or so for the auto industry to recover.