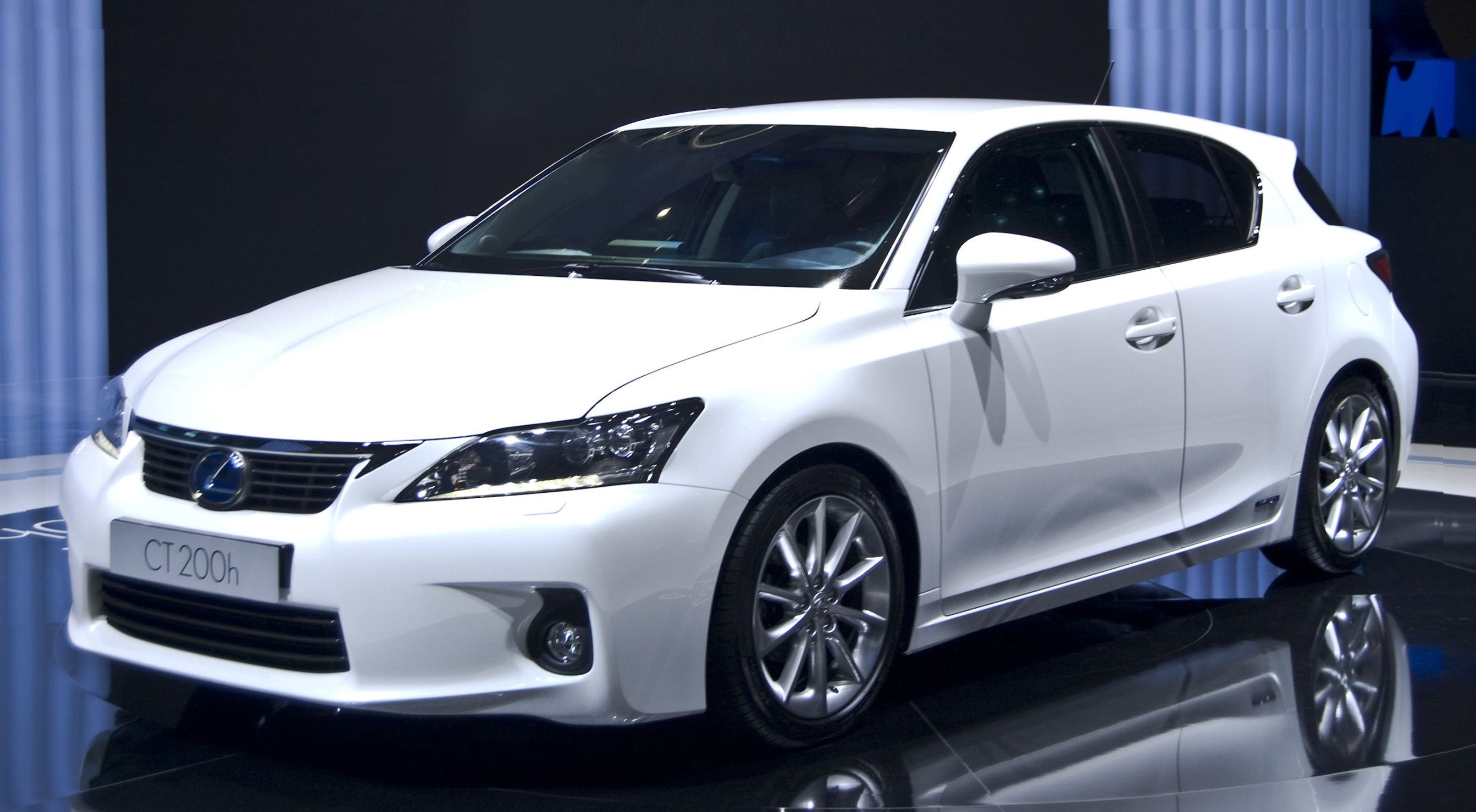 Is CT200H a real Lexus or just a Prius with Lexus make-over?!
Last week when I was driving, I saw a Lexus CT200h in my rear-view mirror and I just went WOW! It looked amazing, specially the black one I saw, I let it pass by me because I wanted to see it from behind (could not have stayed ahead of it, even if i wanted to in my 1000cc car), and it looked good from the rear as well. So naturally, as would any auto enthusiast, as soon as I got home, I started researching the car on the internet and what I found out unfortunately was not good, so allow me to explain:
First was the price, according to Pakwheels ads the average price of the Ct200h is 42 lacs (unfortunately, more expensive than then the new car available in japan, but that is a different topic). Upon more research and watching the car review videos, I found out that the car has the same engine that of the Prius. Toyota's 2ZR-FXE engine (1800 cc). Another downside was the fact that the car has a very stiff suspension and does not offer the comfortable drive normally associated with the Lexus brand. It turns out that Prius offers more comfort than the CT200h.
One thing the CT200h does offer are its looks, not just the exterior but the interior is amazing too. So instead of me writing an love-song about the looks, look at the pictures and write your own as the CT200h is indeed a hot-hatchback.
In the fashion department, Prius looks to be from stoneage while the Lexus is 21st century ramp queen if you compare the two.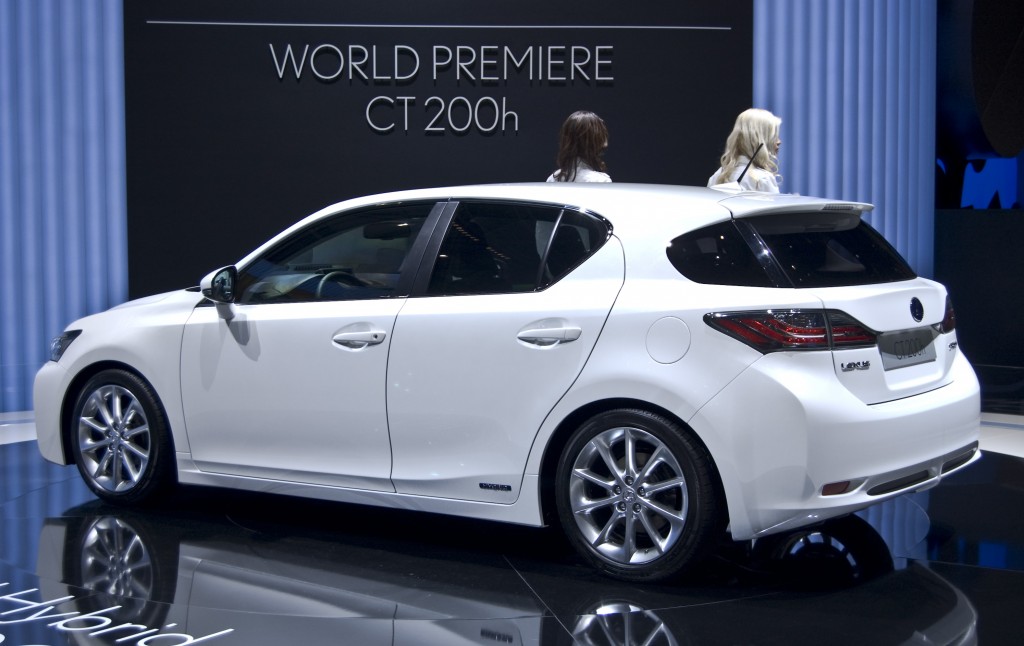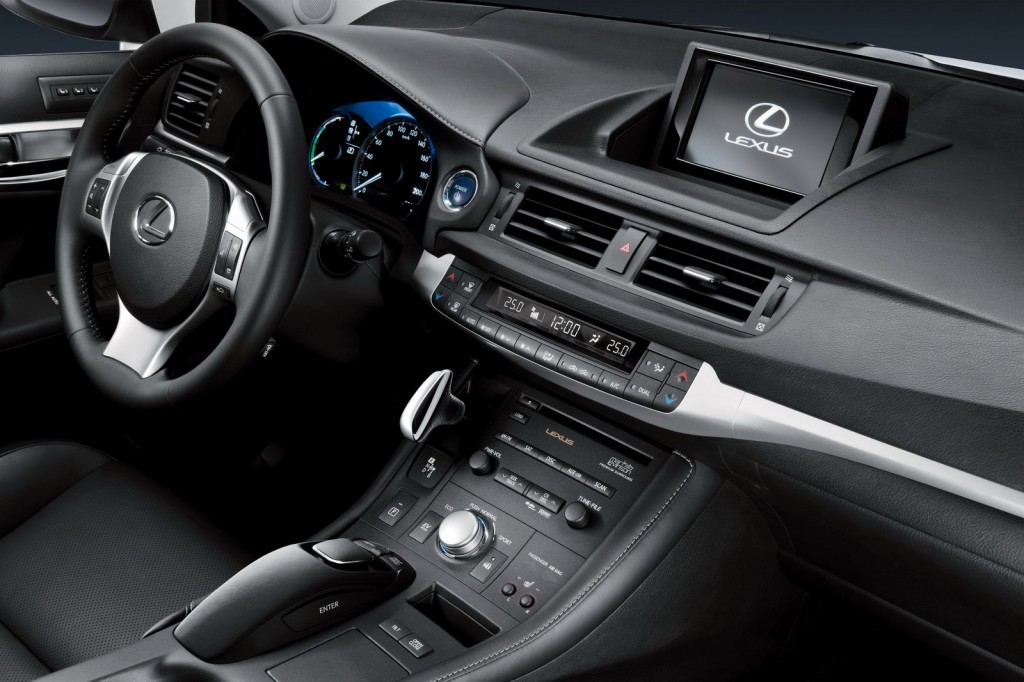 But then how do you chose between the two (Prius and CT200h)? Well if you look in monetary terms you would go for the Prius, which is available for around 25 lacs (2011 model, the new shape). And Common sense would dictate the fact, that why would anyone pay around 15 lacs more for the same engine and a stiffer suspension.
Another option that would make you think twice before going for the Lexus is the fact that a Zero-meter Prius is available for around the same price. But then again, I am only judging from my experience, the above stated reaction that I had could not be achieved by a Prius. For me the choice is simple, I would go for the  Lexus, just for the way it looks, its  interior and the Lexus emblem.
Read how to buy a good Toyota Prius here.
The 2014 Lexus CT200h gets even better: