I was present at the unveiling ceremony of the much-hyped Wagon R by Pak Suzuki. I also gave my initial review about the Wagon R on the launch occasion and now I got to drive it at a Suzuki showroom. Many people were asking me specifically the comparison between a Suzuki Cultus and Suzuki Wagon R because the prices are almost the same, so for that purpose, before going for a test drive of the Wagon R, I drove a 2012 Cultus VXR for a while so that wagon R could be reviewed individually as well as the comparison.
Disclaimer: The vehicle in pictures is a VXL with some accessories. Here, accessories mean Fog lamps, rear spoiler, bumper extensions, etc which will set you back another 100,000 Rs (1089 + 100 Thousand Rs for VXL + accessories package). The simple VXL does not come with these add-ons. Even VXL does not come with alloy rims, airbags, or ABS brakes. These are simply not present in the car.
Also, Check Out Suzuki Wagon R 2018
FUEL Economy
Probably the most important question people will ask about this vehicle. How much Km/L does it give? I asked the staff at the showroom about the fuel economy. They said it gives 19 Km/L, so I asked them was it in city driving or highway? With or without AC? Etc. and all they could say was "Company has said it is 19 Km/L with AC". I asked the same question to the person accompanying me in the test drive. He said about 17Km/L with A/C on. Well considering his words, Even 17 Km/L in city with AC is very good average. If you expect more than this, it is better to buy a hybrid vehicle instead of this.
Exterior
Well it's not one of the prettiest cars to have come across my eyes, but it isn't bad either. The rear has a simple natural feel whereas the front has a more aggressive look. The ride has an elevation similar to Santro, and while sitting inside, you feel slightly up from similar cars which is a good feeling.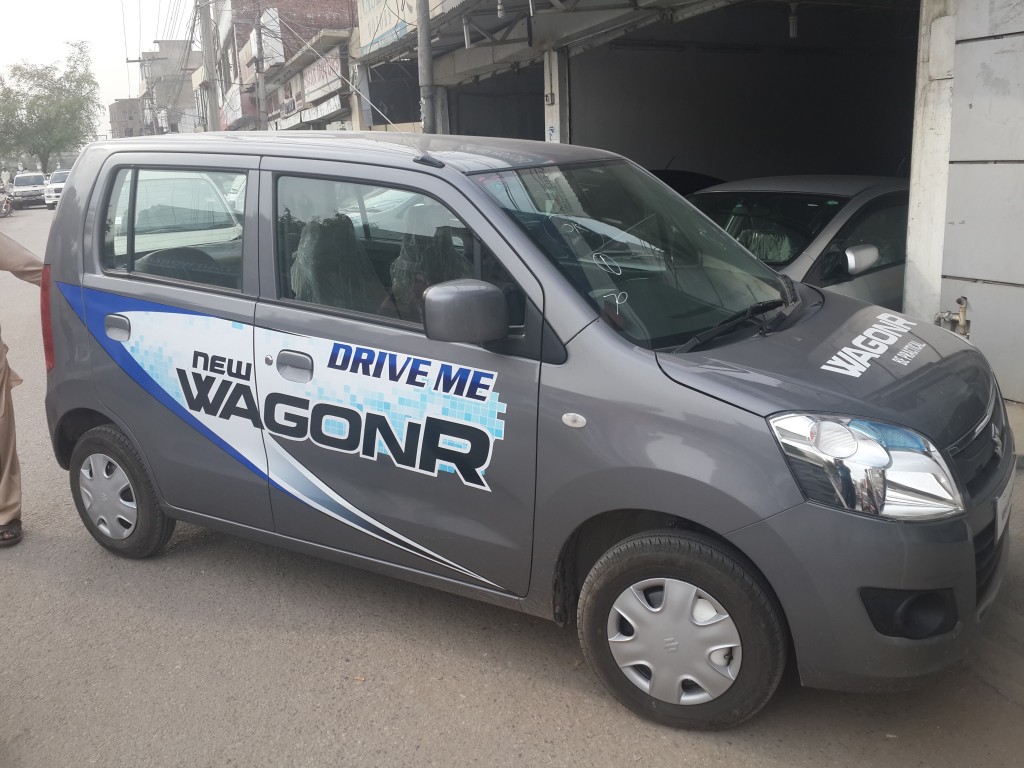 Interior
Suzuki has introduced a two tone interior of Beige and Black which has worked. It gives the car some sort of luxurious feel. The interior is simplistic and not complicated with all sorts of buttons and levers.  The speedometer arrangement and lighting is decent and easily visible. Interior feels spacious and airy, more than any Suzuki hatchback. Seats were OK but could have been better. Legspace for backseat is better and people can comfortably sit there as well. Boot is more or less similar to Swift. Here a special mention to the fact that even the VXL has only front power windows, and back windows have to be manually rolled up even after paying more than a million rupees, you have to do manual labor.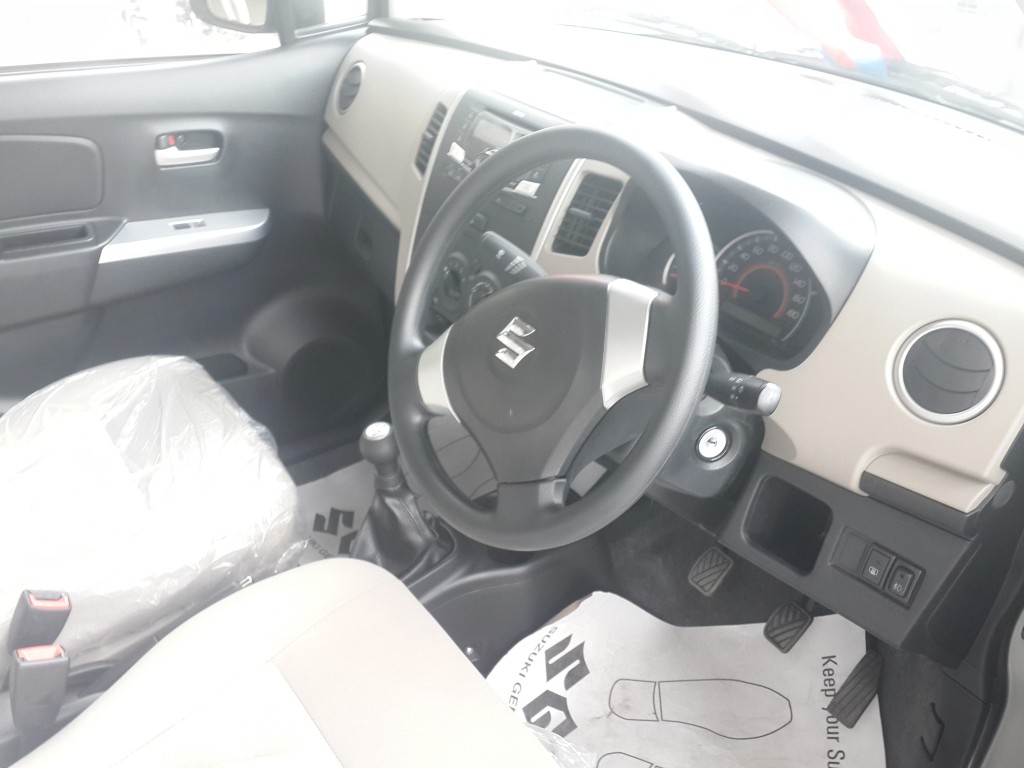 Performance
As soon as you turn the ignition and the car hums to life, you notice something is different. It lacks the typical Suzuki start-up noises and is very quiet and fast. A/C was on from the start, and even in hot weather, I could feel the A/C making its impact immediately.
The steering is a breeze, even though it is a power steering but feels very light, similar to an electronic steering. The position of the gear was a bit low (at a height of 6'0") and one has to reach a little down to hold it, still gears change is done without any effort and smoothly.
My first press on the accelerator led to the RPM needle jumping at 4000 and the little noise amazed me. Nothing like any other Suzuki I have ever driven. It really was a quiet engine as Pak Suzuki said. Anyways the car moved and the journey started.
The throttle response of the car was decent. Now, I didn't floor the test drive vehicle but the response was decent, and according to me, better than a Cultus. The car turns well at corners and curves. I didn't brake the vehicle hard but normal deceleration was satisfactory. Overall, the driving experience and feel was similar to Suzuki swift and definitely better than Suzuki Cultus.
Conclusion
Summing up, this is a good car. People may say it is overpriced or not value for money, but there isn't any car in the NEW car category (Yes I know you can get millions of used JDMs, but we're talking about a NEW car here people) that can compete it in this price range.
If you are deciding for a new car on a limited budget, go for it. If you are confused between Cultus and Wagon R, go for Wagon R or rather go for a used car if you have a range of one million rupees as there are plenty of minimally used good cars such as Swift. if you are just thinking of buying a Wagon R or are just curious about it, visit your nearest Suzuki showroom for a free Test drive, and who knows, the Wagon R may compel you to buy it.