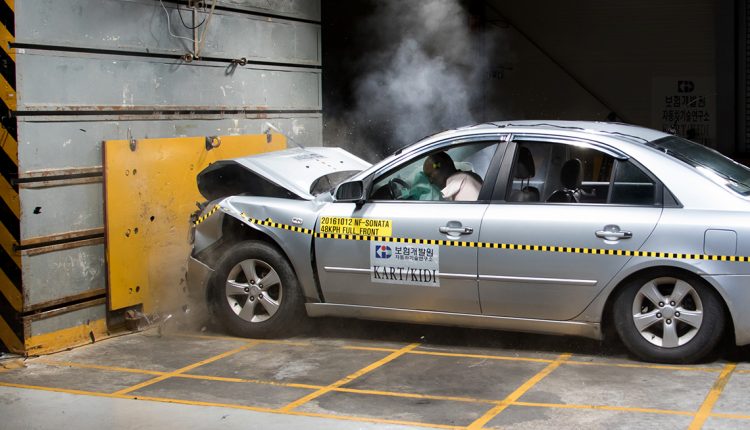 Is Govt Finally Adopting Int'l Vehicle Safety Standards?
The absence of basic safety standards, such as airbags in Pakistan has always been criticized. But finally, the government has decided to adopt the international safety standards for vehicles in the country.
According to media reports, Pakistan has finally ratified an United Nations agreement on "Adoption of Harmonized Technical Nations Regulations for Wheeled Vehicles, Equipment and Parts which can be fitted and/or used on Wheeled Vehicles and the Conditions for Reciprocal Recognition of Approvals Granted on the Basis of these UN Regulations, approved at Geneva on March 28, 1958."
Vision and Adoption:
The mentioned agreement was signed in April 2020. However, the Ministry of Foreign Affairs (MoFA) informed about this development to the Ministry of Industries and Production (MoIP) on June 18th.
In 2016, the former government realized that the locally manufactured cars are far behind in terms of safety as compared to international and regional car markets. Henceforth, the government envisioned the Auto Development Policy (ADP) 2016-21, with the adoption of  United Nations Economic Commission for Europe's UNECE's WP.29 Regulations. UNECE is a global regulatory platform established to implement regulatory laws regarding motor vehicles and vehicle equipment.
Talking to media, an official of the Engineering Development Board (EDB) said that the government has adopted WP.29 Regulations. "MoIP and other stakeholders are in talks to implement this new policy," he said.
Possible Hurdles: 
 Pakistani consumers have long criticized the local manufacturers for making cars with low safety features at very high prices. This new policy is an excellent step for the safety of drivers and passengers. However, an official said: "Although the government has entered an international agreement ensuring manufacturing international standard vehicles, the implementation of this new policy will be a huge challenge for both manufacturers and regulators."
Hopefully, the government will successfully implement this new policy nationwide so that countless lives can be saved.
For new articles, news, and updates about the local and international auto industry, keep visiting PakWheels blog. 
Recommended For You:  No Mechanism To Monitor The Safety And Quality Standards Of Cars In Pakistan