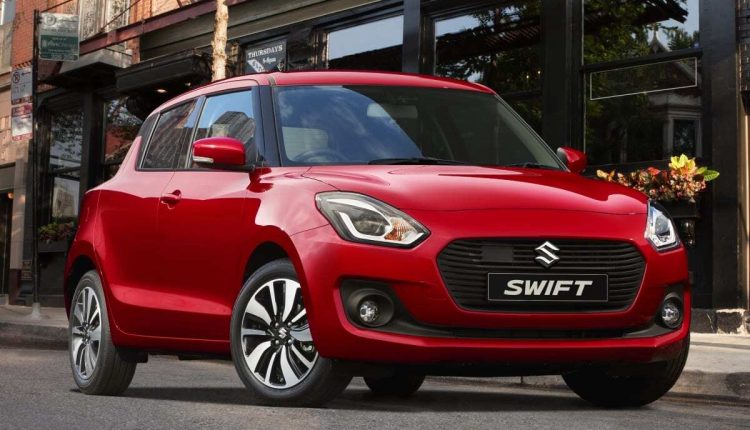 Is New Suzuki Swift Coming Next Month?
So, our sources are again at work and have brought a news for us. This piece of information will especially interest Suzuki lovers and people who have been waiting for the new Suzuki Swift. According to our sources, Pak Suzuki is planning to launch the new generation of Suzuki Swift in February 2022, meaning only one month is left in the launch. A good news, Indeed! 
The company will launch the car with K12C (1250cc) Dualjet inline-4engine in Pakistan, possibly mated with5-Speed Manual or CVT Transmission. Although there is another variant of a 1000cc Turbo engine in the international market, it seems Pakistan will get the first one. We think there is a valid reason for launching the 1250cc one in Pakistan. 
The displacement of old Swift was 1395cc, and owners had to pay higher token tax, which affected car sales to some extend. Now the 1250cc engine displacement will be a relief for the owners because it means lower token tax.  
Expected Price
The sources told us the company would launch in the price range of Rs. 27-28 lakhs. And if it is true, then we think it is a bit high because you can buy Changan Alsvin, Toyota Yaris, and even a base variant of Honda City in this price range. And most of Pakistani like to buy a car with Diggi. However, the lovers of the car will buy it anyways because this new engine will be highly efficient. 
We hope that the company will launch the new Swift at a competitive price and it proves to be a great addition to the local market. Furthermore, the sources told us that Pak Suzuki is very hopeful that the new Swift will be a hit among the local consumers. 
"Test Units" Spotted
In November last year, the potential test units of the 3rd generation of Suzuki Swift were spotted in Karachi. Since then, there is an excitement about the car in the market. So, we wish all the best to Pak Suzuki for the upcoming launch. For reading more about these "test units", click here.
Are you excited about the launch of the new Swift? Share your thoughts in the comments section.