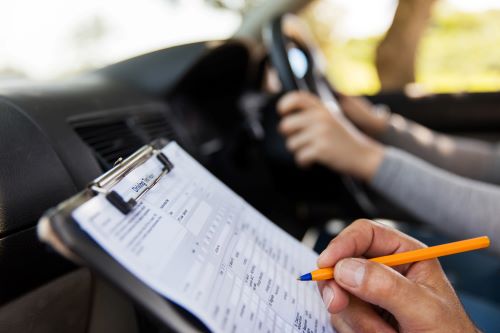 Is 'Sifarish Culture' Ending for Driving Test in Punjab? 
To end the acclamation (Sifarish) culture, Lahore Traffic Police has decided to make driving test computerized in the province. According to media reports, the police will now take computerized traffic laws and signs test. Furthermore, the Punjab Inspector General (IG) Inam Ghani has ordered to implement the system across the province.
The sources stated that initially, police will implement the new system and software at DHA Driving Test Centre. The applicants will get themselves enrolled and then give the test under the new system.
Moreover, the citizens have to enter their personal information and credential themselves. After that, the police will take traffic signs and laws test on the computer. The result will appear on the computer screen, right after the end of the test.
Lahore CTO on New Driving Test System: 
Talking to media, CTO Lahore Hammad Abid said earlier; the police used to take the test by drawing traffic signs on a piece of paper. "Only eligible candidates will get the driving license," he said.
The police has developed this software in collaboration of Punjab Information Technology Board (PITB). Meanwhile, Punjab IG has praised the new software. He has ordered the relevant authorities to implement the new system in Lahore before December 1, 2020.
Earlier Steps by Punjab Govt: 
This is not the first time, Punjab government and police have taken such steps. The provincial government is promoting digitalization of traffic system. These steps include Safe City Authority, paperless driving license system and online car registration.
These steps not only help in making the roads safe, but also prove to be very convenient for citizens. Following Punjab's course, other provinces have also taken similar steps.
What do you think about this new step by Punjab police? Do you think that it will really end the 'Sifarish Culture' in the province? Share your thoughts with us in comments section.
For more views, news and reviews, keep visiting PakWheels Blog.