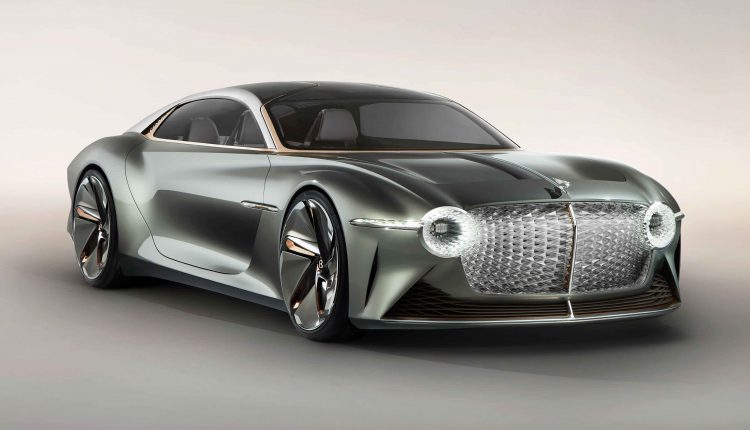 Bentley to Go All-Electric in Next Ten Years 
Bentley Motors has announced that the company is planning to go all-electric by 2030. Furthermore, it will only develop hybrid and electric vehicles by 2026. The global giant will introduce two unnamed hybrid models. The company has pledged to introduce its first full-electric car by 2025. "We are planning to be completely carbon neutral in next ten years," the company stated.
Chief Engineer of Bentley Says:  
During an event, Bentley's chief engineer Matthias Rabe said that the future of the company would be fully electric. "Within a decade, the company will transform from a 100-year old luxury car company to a new, sustainable, and wholly ethical role model for luxury," Rabe added.
The company, owned by Volkswagen, is among many other companies that have pledged for all-electric future. The luxury-car-making company further said that its sustainability plan would make Bentley financially resilient and recession-proof.
It is pertinent to mention that the company shed 800 workers earlier this year due to COVID-19 pandemic. The company stated that these new efforts have put it on pace to "achieve a positive financial performance" for 2020.
Bentley's Luxury: 
Bentley is internationally famous for developing cars with a blend of super-luxury and sportiness, along with its exploits in the field of motorsports. The company has always stood by its identity of providing the machines with a touch of chicness, luxury and speed. The company has always claimed to follow its no-compromise philosophy to offer pure pleasure in driving.
In the last few years, a number of major global car automakers have vowed to go electric to reduce carbon footprint. The success of the electric and hybrid cars is evident from the immense success of Tesla cars, which has shown record sales in the last couple of months.
For more views, reviews and news, keep visiting PakWheels Blog.