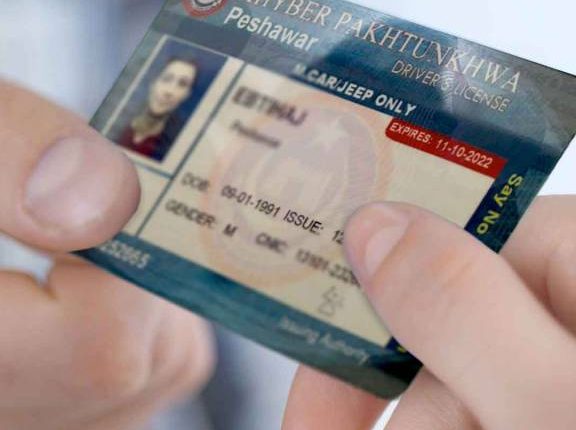 This is How You Can Get Driving License in KPK
After Punjab and Islamabad, PakWheels is here to tell you the procedure of acquiring your driving license in KPK. The Khyber Pakhtunkhwa Traffic police have shared the whole process in detail. By following these steps, you can obtain both Learners and Permanent Driving License.
Requirements for Learner Permit: 
Candidate must reach the traffic police office with the following documents:
Original CNIC (With Address of concerned district or permission of MLA/DPO in advance)

Medical form signed by a medical officer

Fee Slip of Rs125 or Rs250, deposit in the designated Bank
After submitting the documents as mentioned above, the applicant is eligible for getting the computerized Learner Permit.
Procedure to Get Learner License in KPK: 
The individual has to follow these steps to acquire the learners' Permit.
Step 1: After reaching the traffic police officer, the applicant will get a token with his/her name, CNIC number, type of license, deposited amount, date of deposited fee and bank name
Step 2: The official will enter the personal information of the applicant in data i.e. date of birth, father's name and address etc.
Step 3: The police will acquire medical information of the applicant.
Step 4: An official will capture the picture of the candidate on the spot.
Step 5: Traffic police will issue the learner permit to the candidate, after verification and proofreading of his/her information.
Requirements to Get Permanent/Fresh Driving License: 
Following are the basic requirements for an applicant to get a permanent/fresh driving license:
Pass Test Page, signed by the MLA (in case of failure, the candidate has to reprint the Test Page by depositing the said amount again in the Bank)

CNIC with addressed of the concerned district

Medical Form

Dee Slip deposit in the designated Bank, i.e. Rs 125 or Rs 250

Fee Slip deposited in the Bank for license issuance, i.e., Rs 600 or Rs. 1200
After completing these requirements, the candidate is eligible to get a Computerized Driving License.
Procedure to Get Permanent Driving Permit: 
Step 1: The candidate will get a token after reaching the traffic police office. The token will have candidate's name, CNIC No., type of license, deposited amount, date of fee deposit in Bank, bank name.
Step 2: An official will get the thumb impression and signature of the candidate, and store it in the database.
Step 3: After completing the procedure, the police will issue a Computerized Driving License number to the applicant. Furthermore, the official will hand over a receipt to him/her with receiving date on it.
The candidate date can go to the traffic police officer and collect his/her driving license on the set date.
You can also use the License Authentication Service from the Traffic Police Website of KPK or visit PakWheels Driving License Verification section for more information.