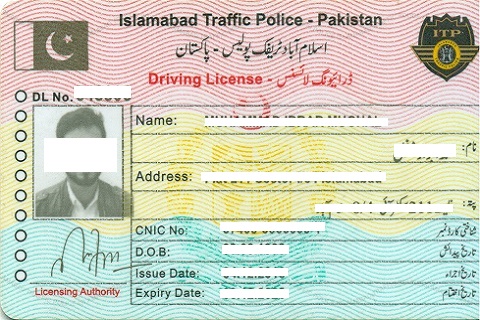 How to Get Driving License in Islamabad?
In this piece, we will share the steps and details of essential documents to get a driving license in Islamabad. We hope that these tips will be helpful for you. 
In the first step, we will share information about getting Learner Driving License in the capital.  
Essential Documents for Learner License: 
The candidate must have:
Original CNIC card (The CNIC must have permanent/temporary address of Islamabad)

The photocopy of original CNIC

Form-B (for Medical Certificate)
Note: Applicants visiting Police Facilitation Center F-6 will need to bring Form-B with them. However, the applicants visiting F-8 Office will get an examination by an inhouse officer; therefore, they will not need to bring Form B with them.
Procedure to get Learner Permit: 
The applicant must follow these steps to get Learner Permit:
Applicant must appear in Traffic Police Office physically.
Islamabad Traffic Police Office is on West Service Road of Sector F-8/1.
After parking your car in the parking area of Street No.32, the applicant should get their token from QMS reception after showing original CNIC.
Afterwards, sit in One-Window Hall and wait for your turn. Then he/she will submit personal information and  must double-check the information.
After registering information, receive your Learner Driving License. You have to attend one-hour class on road safety and traffic laws. At the end of class, get your permit stamped from the instructor.
Go to Islamabad Traffic Police Officer after 42 days to give your driving test. (The applicant must have his/her own car for the test)
Procedure to get Permanent Driving License: 
After getting the learner permit, the applicant must follow these steps to acquire a permanent driving license in Islamabad: 
Every candidate has to pass the road sign and driving test
After completion of 42 days, the candidate must go to Traffic Police Officer with his/her Learner Permit, Original CNIC and its copy, collect his token from QMS and wait in One-Window hall
Upon turn, go to the relevant counter, where an official will get picture and thumb impression of the applicant
Acquire Test Form and attack Leaner Slip and CNIC copy with it
Candidates who want to give a theory test on the touchscreen can go to Theory Touch Screen Test Room
Process of Theory Test Through Touchscreen: 
Time of touchscreen test is 4 minutes

Candidate has to give answers to 10 questions. Every question has 10 numbers
The applicant must get 70 numbers (out of 100) to pass the test
Note: The candidates who want to give Manual Theory Test, they can give the test at the same spot
Driving Test for Driving License in Islamabad: 
The candidates who passed the Road Sign Test will give the Driving Test in Traffic Theme Park.
After clearing the Driving Test, the candidate will submit his/her form in Inspector Licensing Office. The office will issue Driving License Slip with the date of issuance of the license. On said date, the applicant can get his/her license from Delivery Counter.
All the dues will be submitted at National Bank of Pakistan branch inside Traffic Police Office.
Here is the Fee Structure for Learner and Permanent Driving License: 
For more information, visit Driving License Verification section on PakWheels website.