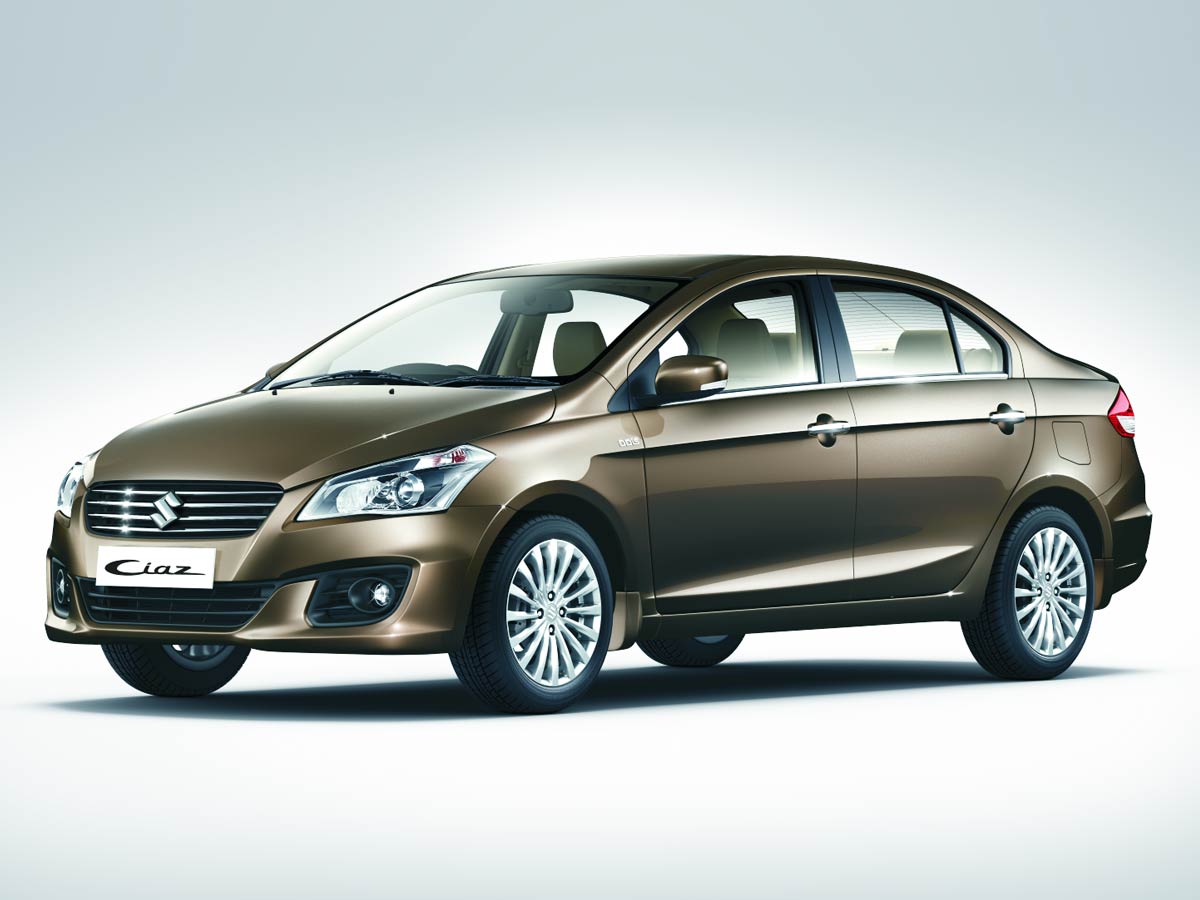 When Pak-Suzuki introduced Kizashi in Pakistan, they highlighted baseline plans to build up/revise their product line-up. Although the company has introduced Vitara and Ciaz, the fact remains that people perceive them as an out of reach product line-up. 'Drive Extraordinary' is the marketing logo for Suzuki Ciaz, as per Pak Suzuki, but the reality, according to me, is 'Comfort comes at a cost.'  Since its launch in Pakistan Ciaz has faced a lot of criticism and scepticism, which is true on some occasions but utterly baseless on others. Nonetheless, this attempt is to highlight both sides of this story to shed some light on this topic.
Without further ado, let' dive right into the crux of this whole affair.
Design aesthetics:
Yes, the car comes with the skinny tyres but what about the rest? In a nutshell, it looks strikingly similar to a lean Kizashi and then there is it's sculpted and hunkered down looks. Featuring a lot of smooth lines accented over its body manage to impart refined, yet aggressive looks. At this point, it is important to mention that this car does not come with alloy wheels, so if you decide to buy a Suzuki Ciaz, then keep in mind that you will have to buy wheels and alloys.
Interior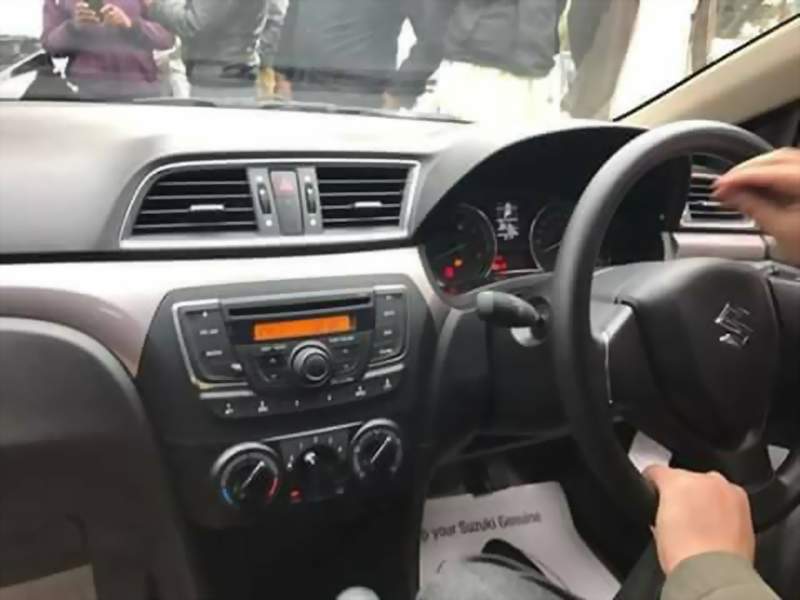 Step inside the car, and you will find a dashboard riddled with dark ambience. Look aside from the gloomy and dark tone, and you will notice the build quality and the enormous legroom this car has to offer. Since this is a CBU, the build and finish quality are sublime, which I am afraid we don't get in spades in the locally produced cars. To sum it up, the good points are dual airbags, information cluster, loads of legroom at both front and back and build quality. The bad points, however, are the manual climate control, a prehistoric audio unit with no infotainment system.
Price
The weakest point of the car, according to me is its price. The company is highlighting this price for the build quality and an extremely efficient petrol engine. But still, the price for Ciaz A/T is 1.99 million rupees as opposed to its (perceived) competition.
Corolla Gli 1.3 Automatic = 1,859,000 PKR (140,000 cheaper)
Honda City 1.5 Prosmatec = 1,815,000 PKR (184,000 Cheaper)
Since these are ex-factory prices, the overall cost might edge a little higher than the mentioned rates. Now a typical argument at this point will be: If compared with the likes of Corolla Gli & Honda City, Ciaz fails to enrapture interest on the price factor. But wait, you might be forgetting one very important aspect, and that is the non-availability of both, City & Gli in the local market. Both –Gli & City- wait time has escalated beyond 4-5 months, and then there is the ridiculously high amount of premium on both these cars, which ends up costing you nearly the same amount as Suzuki Ciaz. The bottom-line: it's a moot point to compare Ciaz with its competitors on the price factor because they all end up in (nearly) the same price bracket. Rather, the comparison should be made on value-for-money, maintenance and product longevity in the long run.
Only the time will tell the fate of Ciaz in Pakistan, but I believe that if the current situation of local market stayed in effect concerning the availability of cars for an extended wait time of 5-6 months and a ridiculously high premium, then any new car is bound to receive a few customers, which will act as a catalyst of popularity.
This is my humble analysis of the situation at hand. Let me know, what you think about this topic in the comments below!