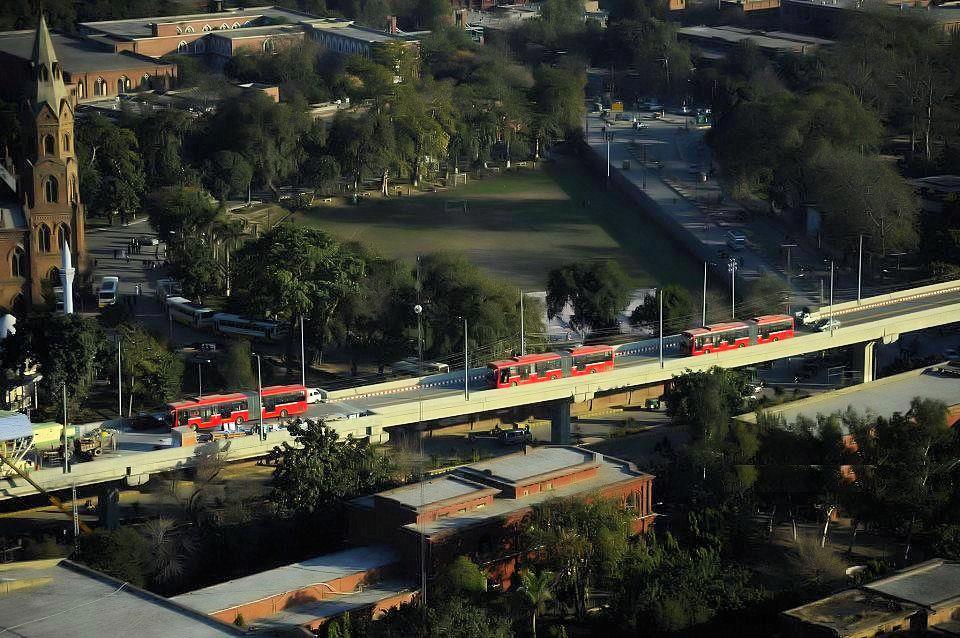 Islamabad Metro bus service will destroy the green belts
In Karachi, you have all kinds of nuisance a.k.a public transport facilities instead of the ones that would really help as a solution to all our transport nightmares but Islamabad doesn't even have the nuisance and instead of launching a proper underground train network, the government has decided to clog up the roads even more and destroy the beauty that green belts provide to a city.
CDA in its meeting had to knell down against the pressure from the higher government authorities as CDA Ordinance refrains anyone from using green belts and they also don't allow any provincial agency to carry out work in the capital city however, a simple notification from the Prime Minister Secretariat was enough to for Rawalpindi Development Authority (RDA) to carry-out the Metro Bus Project in Islamabad.
But, a senior official of RDA have a different point of view as to why CDA wasn't allow to execute a project like this in its own yard, the official says that CDA could not successfully put its case infront of the Prime Minister and that [quote], "They have actually created a mess for us as we have to monitor the project in the other district too."
And the CDA officials also failed to pursue the authorities to not demolish the green belt to create tracks for metro bus.
A team from Lahore Development Authority will arrive in Islamabad to aid RDA in the construction of the metro bus route.
The estimated cost of the project is break down as; Rs18 billion – Rs23 Billion for the route while an additional Rs5 billion will be spent to construct an interchange at Peshawar Mor.