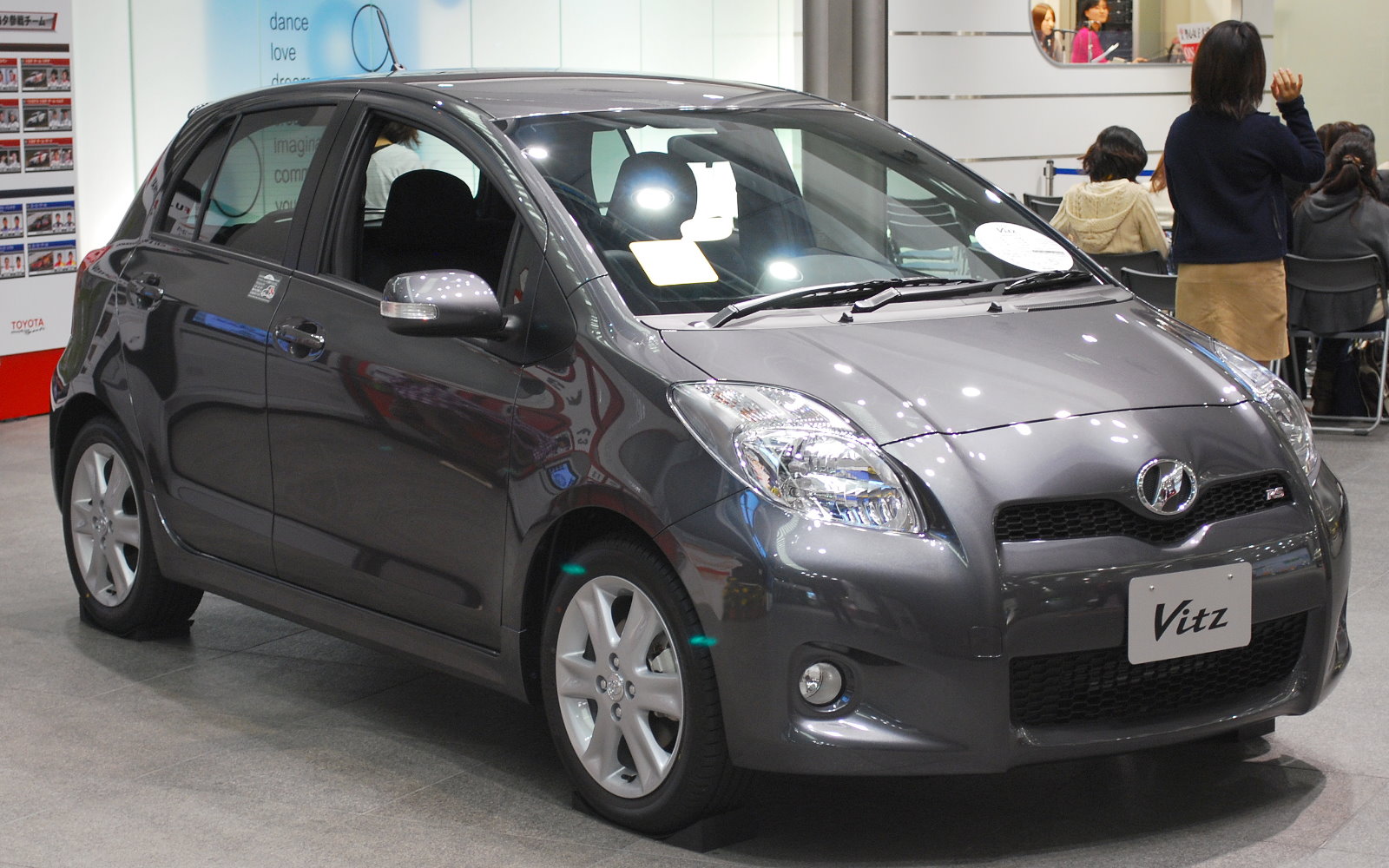 Japanese Car Auction Sheet Explained
In the past few years, we've seen a huge influx of used and imported Japanese cars in Pakistan. Mostly of the 660cc engine capacity, these cars have been received well here due to their price, comfort and the features that they offer. However, some, if not many, have been duped while buying these cars. People have been sold damaged cars, without them knowing it. So, how can you prevent yourself from buying a damaged, imported, Japanese car?
The answer lies in correctly reading your car's auction sheet.
The auction sheet that comes with the car is the autopsy report or the x-ray of it. While the auction sheet gives you the true picture of the car, the question is, can you read it? To make Japanse Auction Sheet translation easier, we've written this short piece. There is also a video embedded with this blog on the same topic, so don't forget to watch it.
Click here for Auction Sheet Verification  Section
Auction sheet made easy
Let's assume that you want to buy Toyota Prius in a good shape and condition.
Related: Here's how you can buy a good Prius
Here, what's important is that the interior grade and the exterior points are above 4. Do not go for a Prius which has been graded under 4 or interior below B, which means that heavy modifications have been done and the car has been used roughly.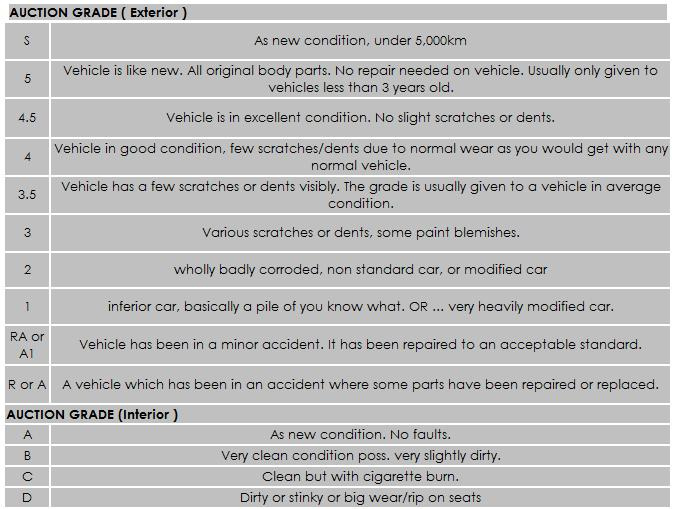 Here is a key showing all the common alphanumeric symbols and their meanings:
Scratches
A1 Small Scratch
A2 Medium Scratch
A3 Large Scratch
Dimples

E1 Minor Dimple
E2 Medium Dimple
E3 Large Dimple
Dents
U1 Small Dent
U2 Medium Dent
U3 Large Dent
Repair Marks
(Bodywork not perfectly straight due to panel beating)
W1 Very Slight Wave / Repair
W2 Medium Wave / Repair
W3 Large Wave / Repair
Rust and Corrosion
(Rust means surface orange discoloration. Corrosion means orange discoloration that is flaking away.)
S1 Minor Rust
S2 Medium Rust
S3 Major Rust
C1 Light Corrosion
C2 Medium Corrosion
C3 Severe Corrosion
Replaced parts or those needing replacing
X Need to be replaced
XX Has been replaced
Distortion
B1 Minor Distortion
B2 Medium Distortion
B3 Major Distortion
Cracks
Y1 Small Crack
Y2 Medium Crack
Y3 Major Crack
Windscreen Issues
X1 Approx 1cm crack on windscreen
R Repaired Crack
RX Repaired crack in windscreen, but in need to be replaced
X Crack in the windscreen, so it needs replacing
FW Front windscreen
Paintwork
P1 Minor paintwork damage
P2 Medium paintwork damage
P3 Major paintwork damage
Bottom line: Always ask for an auction report, and those dealers who are hesitant to provide you with the report, stay away from them. If you are still having a hard time deciphering the auction sheet of your car, remember PakWheels expert auction sheet readers can do the reading for you. We can also verify the original auction sheet for you. These services are offered for your peace of mind.