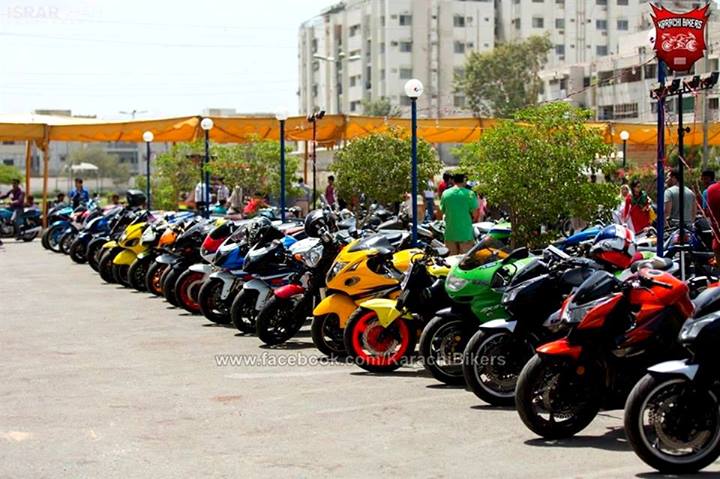 Karachi Bike Show projects a positive image of bikers and Pakistan
Sunday, 6th April 2014 – the day was not like how people of Karachi usually spend. The city of lights had a wonderful event at The Forum Mall where people went and enjoyed each and every moment with enthusiastic passion for Motor bikes. The Bikes show was organized by Motorheads Pakistan taking another step towards providing an excellent opportunity to get knowledge about motorbikes.
This bike show was the first ever in Pakistan where, more than 300 bikes from different categories were exhibited. This bike show was the very first ever of its kind in Pakistan where more than 300 bikes from different categories were exhibited. Some classic bike engineering also took place in Karachi bike show including antique bikes which approximately are 70 to 90 years old. On the other side, Suzuki HayaBusa got the attentions of the visitors and bike lovers. Karachi bikers were apple of eye to everyone along with the Harley Davidson bikers group.
There were many of the local biker's participants who have shown their heavy two wheelers. Bikers from Karachi who participated in the event told Pakwheels, "We Karachi Bikers try our best to give our fans the best possible time by visiting in different events so they can meet us and see their countrymen are on the same level of other country people."  
Some well known local bikers also showed their skills of bike stunts in the event, for example; Karachi Bikers did some controlled burnouts by Abi and stoppie by Jahanzeb followed by superb wheeling by Saleem Mota. Others bikers also performed different stunts those included Sunny Rehman, Shah Faisal etc, who were prominent amongst the crowd by showing unforgettable stunt live for their audience and fans.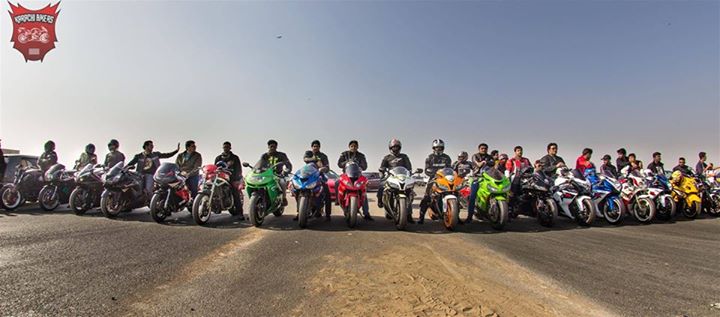 Visitors told media that, "they are pleased to have this bike show in Karachi and looking forward to have these kinds of events in the future. People showed their keen interest in bike show and wanted to have more ahead."
Organizers said while talking to the media, "there are lots of fans and bike lovers in Karachi and the core aim behind organizing this bike show was to project a soft and modern image of Pakistan."
The audience though, got a good platform of entertainment and knowledge as well.
For pictures, go here: Karachi Bike Show at Forum
Title and post pictures by Karachi Bikers