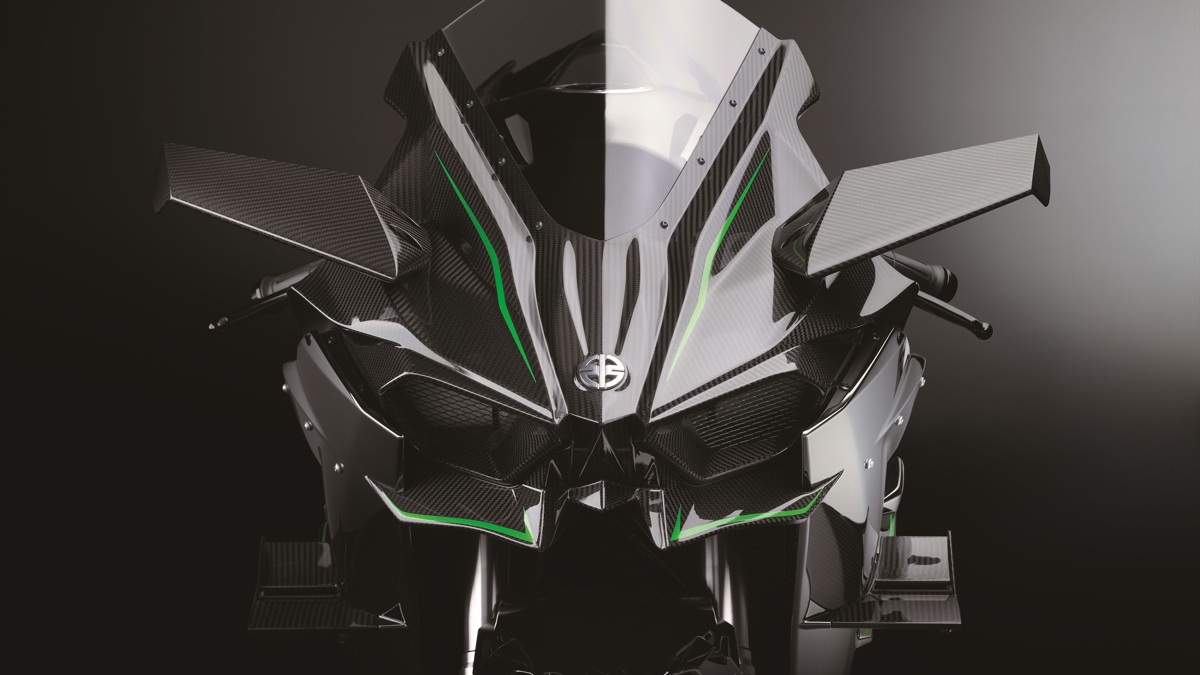 Kawasaki Ninja H2R is a 300 HP track-ready monster
Kawasaki GTO was banned in Pakistan, that's what I've heard all my life in Karachi about the sudden disappearance of those bikes and that was that. Perhaps Kawasaki was struggling to maintain a track-attack bike brand abroad as well but I wouldn't know much about bikes, but what I do know is that 300 HP is a lot in cars, and you have to be absolutely completely insane to ride 300 HP bike but I will like you.
Kawasaki says, and I quote, "it was made to offer the kind of acceleration most riders had never experienced." The closest any production bike can come is the BMW S1000RR which produces just 199 HP which is such a tiny figure compared to Ninja H2R's 300 but, it is also not a bike for the streets. There are no signals, no headlight, and no mirrors.  Seventeen-inch racing slicks are mounted at each end and that exhaust couldn't pass a dB test at idle.
Kawasaki is keeping this bike entirely secret, they are not telling any details on the bike just that Kawasaki's entire organization including sister companies from its aerospace company to turbine division, all collaborated to make this bike happen.
The engine is a 998cc inline four with a centrifugal supercharger mounted on top and that's all that Kawasaki would tell. They aren't even telling about track times, top speed, traction control or anything but its guaranteed that this bike will be a 200+ MPH mad-bike.
The street version of this bike the "H2" will be coming later this year, but if you're looking to buy this bike, then be sure to have your will/trust written and organ donation part filled out.
I might actually become a biker for this. Just look at it!