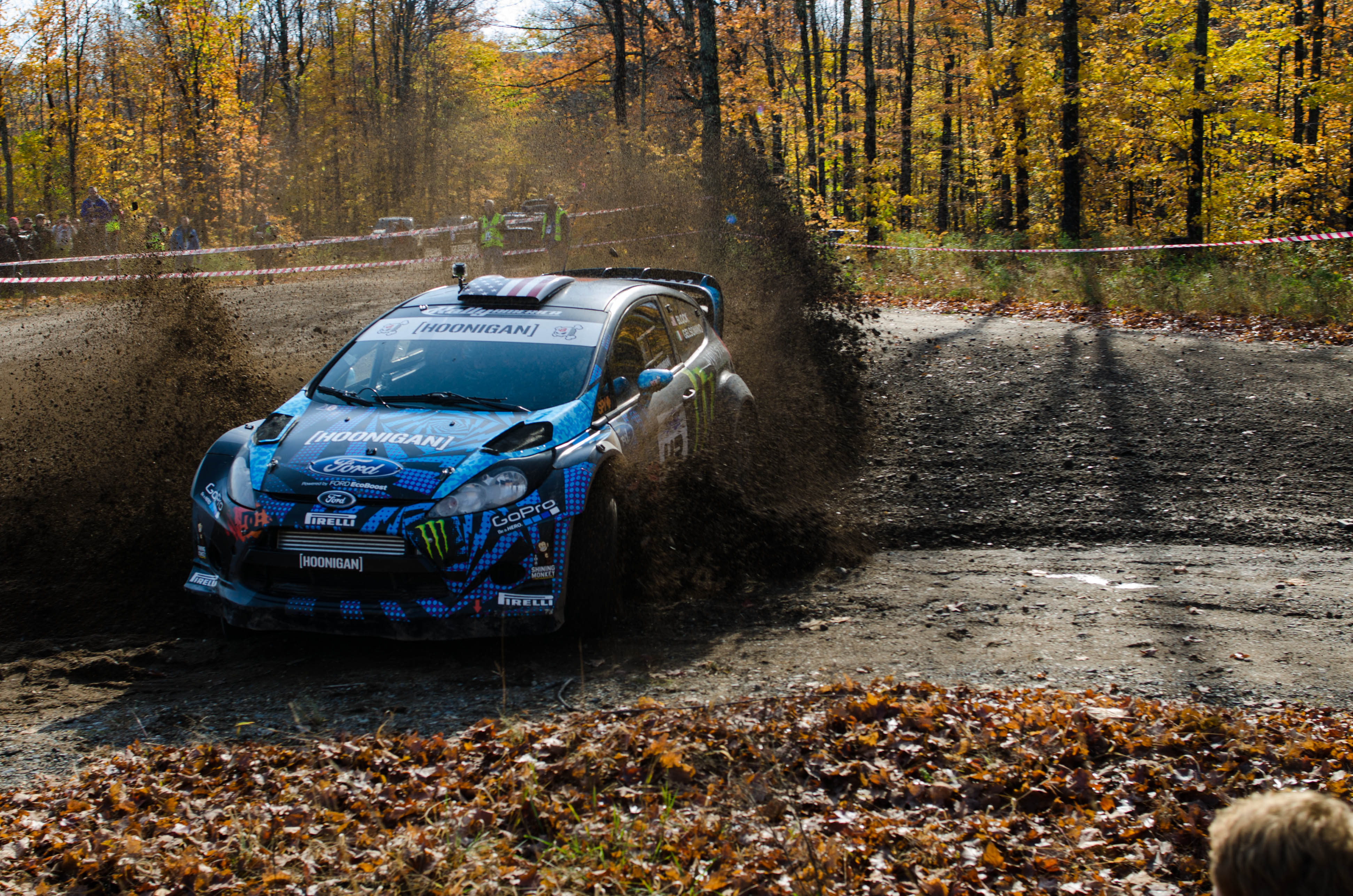 Ken Block of Gymkhana series crashes out due to missing pace notes
When we talk about any professional drift drivers well known around the world, every one comes with two big names. Kamui Kobayashi and Ken Block. Ken Block is world famous for his Gymkhana youtube movies and people anxiously wait to see his videos which gets millions of view within just days of the video release. However, Ken is a real racer and a rally driver as well .
Block has competed many rounds in  FIA World Rally Championship. Ken was also part of 2013 Rally American series. But unfortunately  a massive crash in the final event of the season sent him out the championship. According to Ken Block, this was "the fastest, the biggest wreck of his entire career".
The car was traveling approximately 95 miles an hour at the time of the crash and rolled multiple times. According to Ken Block and his co driver Alex Gelsomino; due to two simple letters ("in") missing in his pace notes on one of the final stages of the event sent them rolling and stopped by a tree.
The violent accident from which the duo was lucky to walk away, could've been avoid altogether only if one word from the pace notes wasn't missing. The word "In" was missing from their pace notes in that particular corner but Block never saw the clump of dirt because it was hidden by weeds when he did recce of the course.
Block drive a highly modified Ford Fiesta equipped with a more powerful version of the 2 liter, 4-cylinder EcoBoost engine which produces 600 hp and 665 torques.
Watch Ken Block explain the scary moment of the crash in his own words in the video below:

KEN BLOCK EXPLAINS by f1589661886