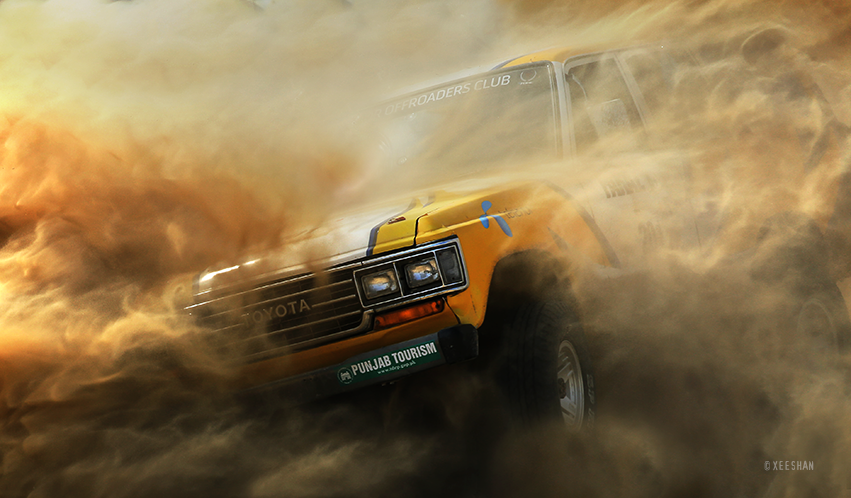 The Forty Bastions of Automotive Lust
Cholistan Rally is quite a big event in my country riddled with terrorism, car enthusiasts find solace in the shadow of centuries old Fort Derawar. This feat of historic architectures by the mughals of the sub-continent is visible from the proving grounds of the massive Cholistan Desert for miles. The Forty Bastions of the fort is what I call as the "Forty Bastions of Automotive Lust."

The recent rally just concluded last weekend and while it is mainly competed by automotive enthusiasts who, for the whole year spend their time collecting and saving every penny to be able to afford their vehicles into the rally where sand is so soft that the pleasure of driving it in at considerable speed is immense. It is literally like flying in your car. Might as well mount a rudder on your roof.
The soft sand mean high entry and exit speeds in the curves which in turn enable photographers to take some unbelievable pictures that if they were to be found randomly on the internet, you wouldn't believe in them. They will look like the work of photoshop wizard.
This picture of a 60 Series Land Cruiser were taken by X(z)eeshan. And its been a while since I last saw such a great off-road picture.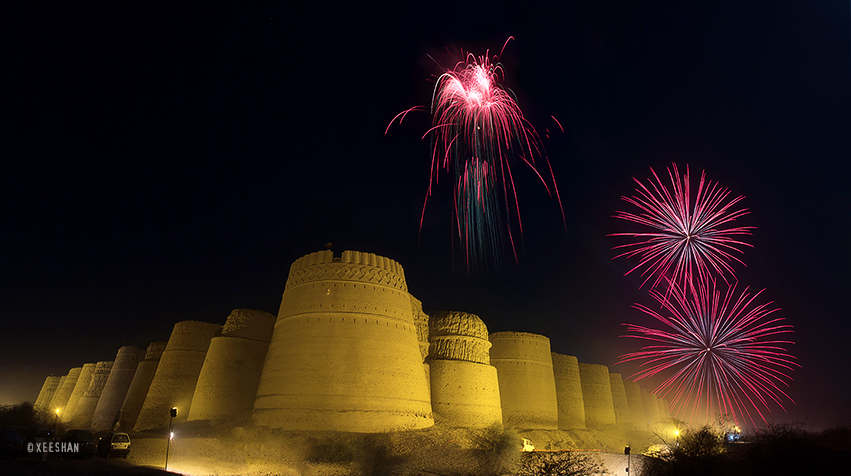 The vehicle? Well it ferried 5-7 people from the capital to the desert where it took part in it and then brought everyone back. The 60 has a 2JZ-GTE with Its automatic 4 speed Transmission. And according to Abdus Samad, the basic upgrades are BJ60 Transfer Case, LC80 Front and Rear Tubes, Front Suspension is a coil Spring from a LC80, Front shocks are Bilstein 7100 and rear are dual Konis Gas Shocks with Leaf Springs. The vehicle despite being taken to the ragged edge, did ever so well except a few hiccups which were addressed and fixed on the desert.

Although the desert was flooded with vehicles such as Raptors, 200 Series LCs, Patrols, Jeeps, Pajeros but none of them was seen competing in the rally. There's a thing with old LCs, people are just too comfortable with them, the fear of a massive bill despite being able to afford them is overwhelming and is not just limited to sports cars.
Pictures by Xeeshan and Fahd Ullah