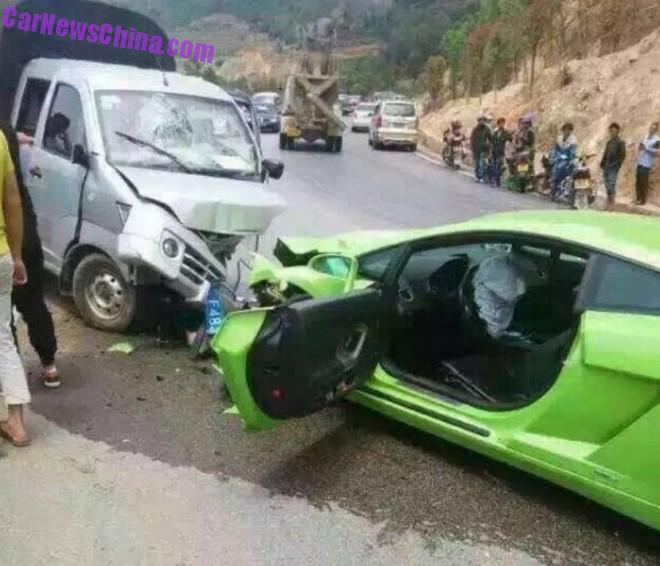 Lamborghini Crashes Into A Changan Pickup
As much as we love supercars, we love supercar crashes as well.
Well, we got a new one for you folks. A Lamborghini Gallardo decided to give a little kiss to a Changan mini pickup truck in China. Driver of Gallardo was unhurt, whereas driver of mini pickup had to be taken to the nearest hospital. The accident took place near Lincang in Yunnan Province, China.
The driver of Lamborghini got overly enthusiastic with his driving and understeered to the wrong side of the road while cornering. Lamborghini was visibly more damaged than the Changan and it is pretty obvious that repair bills will be huge.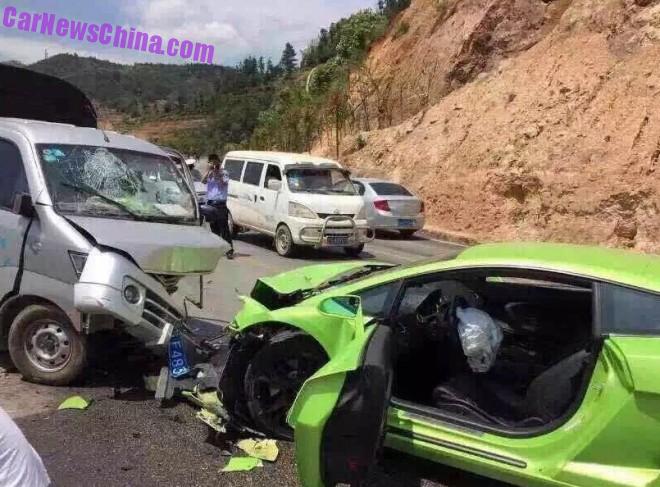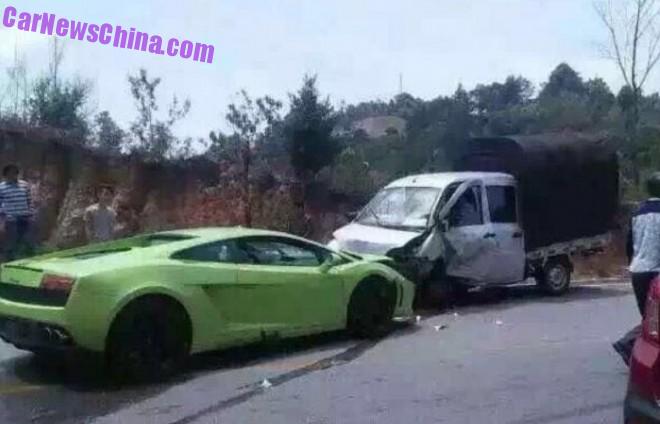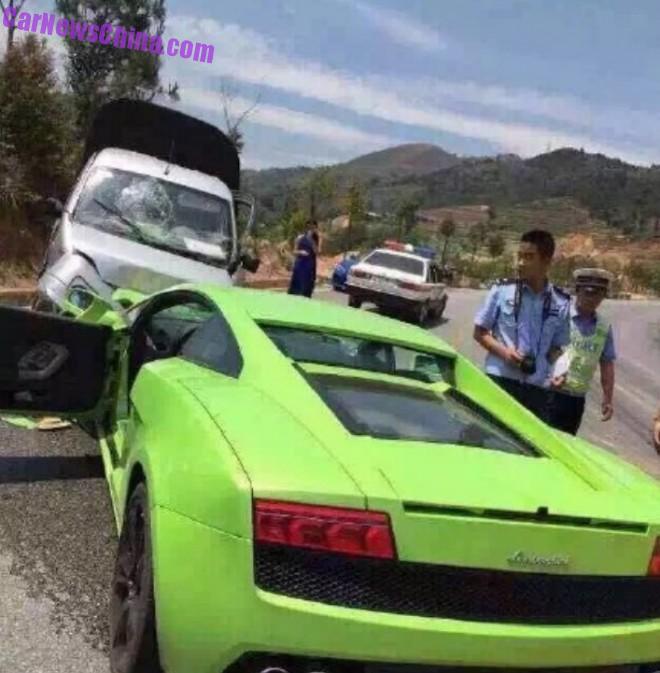 Source: CNC