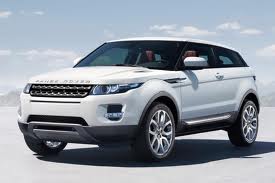 Land Rover performance sub-brand incoming
BMW, Mercedes, Audi, Cadillac, Jaguar and even Nissan is making GT-R the name for its performance cars and why should Land Rover tail-gate these companies when they have seen how BMW with X5 and X6 M models and Mercedes with G55 AMG has been serving this niche market.
Therefore, Land Rover under the umbrella of Tata has decided to have its own performance sub-brand. As its Global Brand Director John Edwards told Inside Line that, "there's definitely room for performance products," within the Land Rover portfolio and that the company was, "certainly considering" the possibility of a sporting sub-brand.
Land Rover will however use the R tag which represents the performance models its sister company, Jaguar makes.
Company insiders told that the new Evoque's chassis can certainly handle more power and expected 300 HP minimum but, Edwards refused to confirm or deny the existence of such a car. "We're very early in the lifecycle of the Evoque and there's a whole list of opportunities we can look at," he said. "It's a capable car as well as being pretty. We need to demonstrate that; we need to show its muscle."
High-performance version of the Evoque is said to be in development, based on the Si4.
Moreover, Chinese market will play a huge role in deciding the future of performance models but opportunities certainly exists and the model will be positioned according to the Chinese market therefore it will have more performance and luxury to give Land Rover leverage against the Germans.