Since the beginning of this year, it has been a tumultuous ride for local/imported cars buyers and sellers due to change in government policies. A few days back, the Government of Pakistan announced two new measures related to the automotive sector: allowing non-filers to purchase cars of any engine capacity which were previously restricted to 1300 cc engine capacity and the imposition of 10% FED on locally manufactured cars of 1700cc and above.
Now that the Finance Supplementary (Second Amendment) Act, 2019, has been passed by the National Assembly of Pakistan, the following has come into effect for the imported vehicles: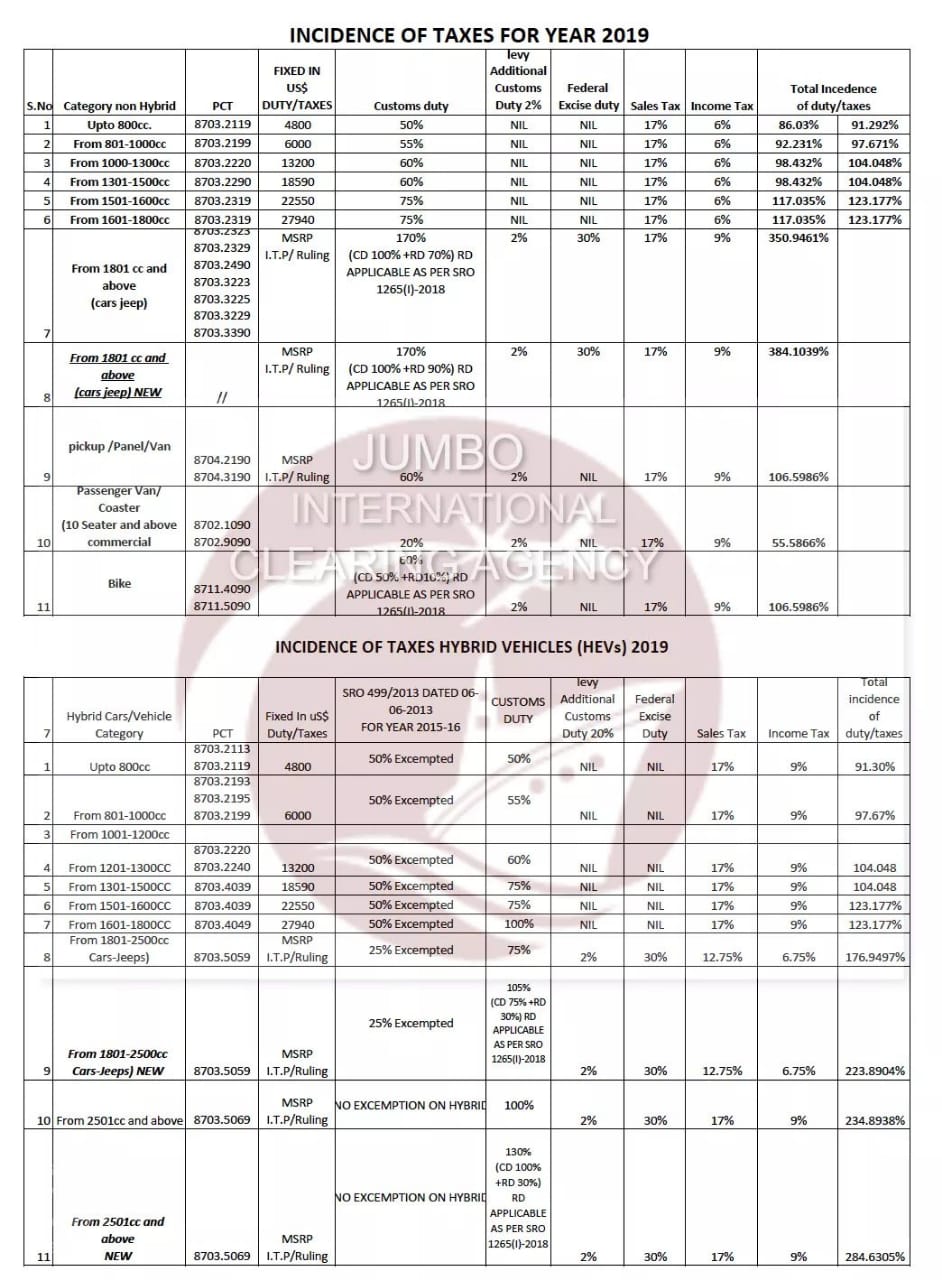 This would be particularly of interest to those who keep a keen eye on Pakistan's automotive industry, along with potential buyers and sellers of local as well as imported cars.
The above mentioned has been shared with PakWheels by Jumbo International Clearing Agency.
For this and other automotive industry related news, stay with PakWheels.