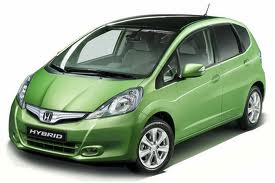 Locally made car prices may increase
Local automakers have been raging about the new budget because it does not favor them and infact, the new budget has seen some revisions which may lead to increase in car prices.
The government has revised different tax slabs on registration of the vehicle which range from Rs 12,000 to Rs 80,000 depending upon the displacement (cc) of the vehicles engine.
Moreover, the government has proposed to add a new tax on the purchase of jeeps and cars which ranges from Rs 10,000 and Rs 150,000 depending on the engine capacity.
A 10 percent federal excise duty (FED) will also be imposed on vehicles with engines larger then 1800cc regardless of whether they are imported or locally made.
An auto analyst said that the local automakers and importers have both transferred any additional tax or duty imposed by the government to the buyers and the new taxes and duties introduced may increase car prices from Rs 5,000 to Rs 65,000.
Even All Pakistan Motor Dealers Association (APMDA) Chairman HM Shahzad doesn't seem so happy about the exemption of duties on Hybrid vehicles saying that the government's decision to release cars duty free will only be limited to those falling under 1200cc and that there's only one Chinese company who make a Hybrid with a 1200cc engine so the policy remains suspicious to them.