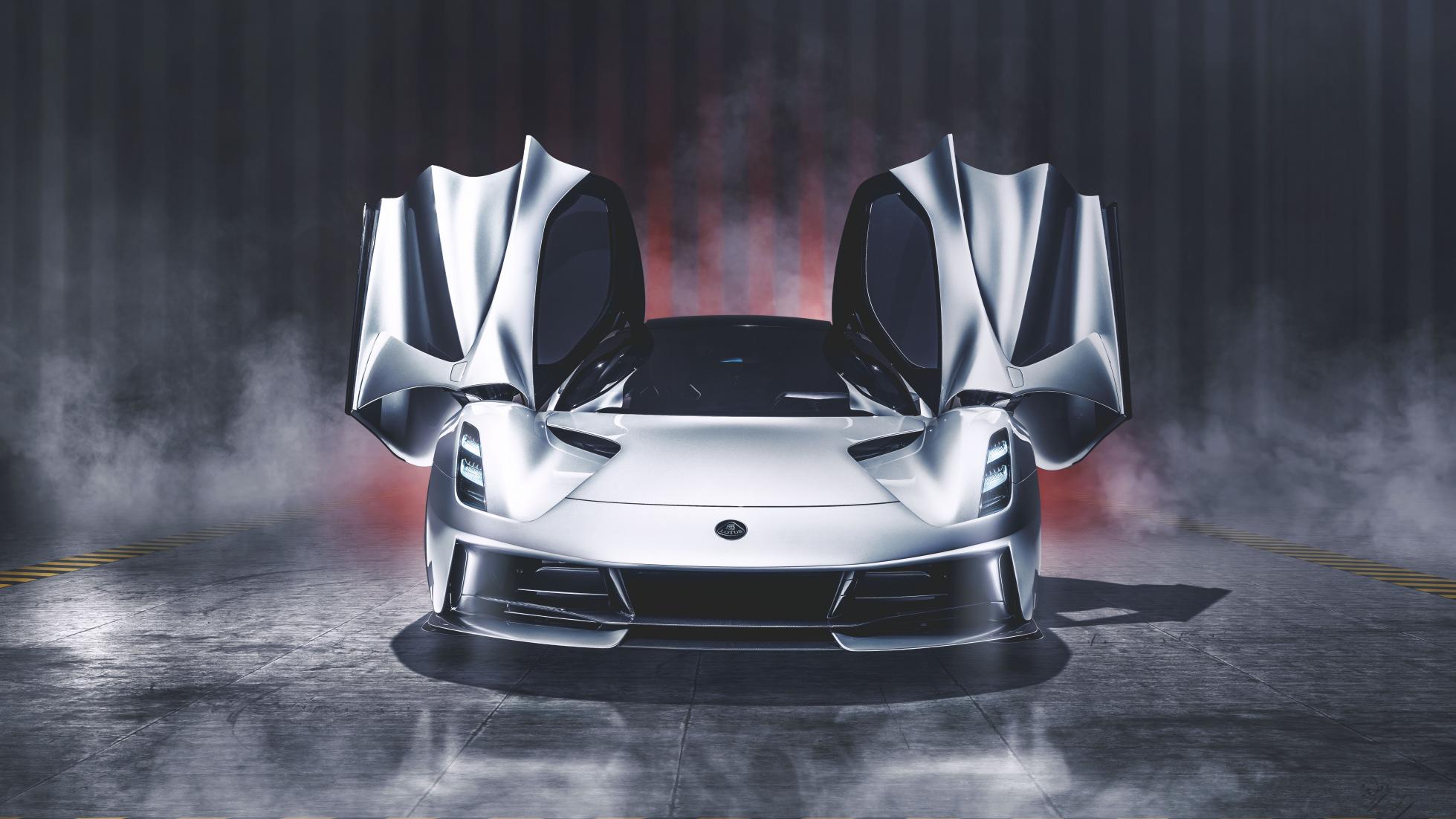 Lotus' Latest Hyper-Car is a $2 Million, 2000-HP All-Electric Leviathan
Electric hypercars from prestigious, pragmatic and exotic automakers has been the vogue on the bleeding edge of the automotive industry. Rimac C_Two, McLaren Senna, Mercedes AMG One, Ferrari SF90 Stradale, Pininfarina Battista, and Aston Marin Valkyrie are all living examples of the aforementioned trend.
However, it seems that this class of cars is about to get even more competitive. Boutique English carmaker, Lotus has announced its latest foray into the world of electrification; a 2000-HP all-electric hypercar! Let's see how they did it and how it fares against the most cutting edge competition in the automotive industry.
Performance: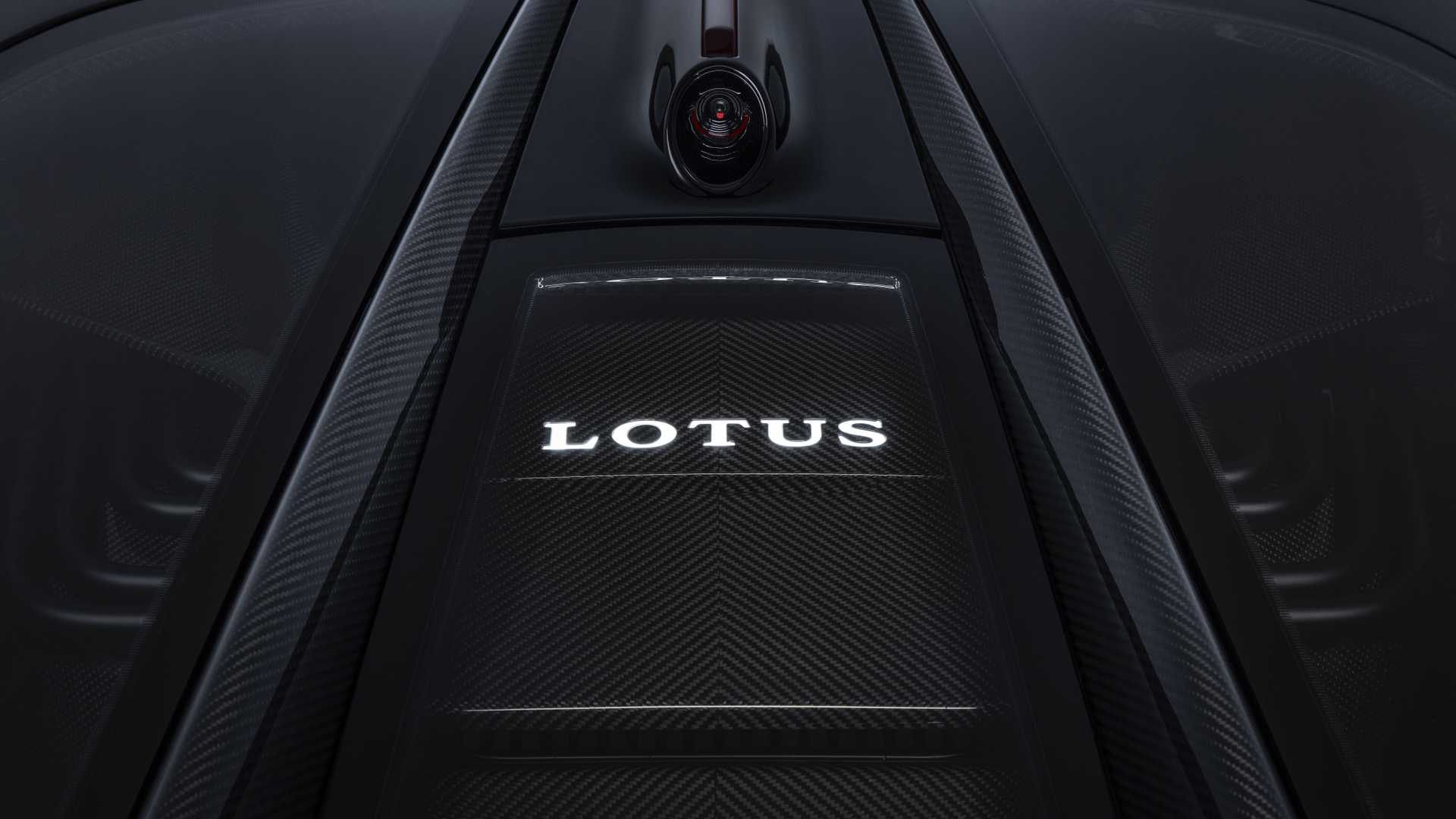 Track taming performance is the focal point of any hypercar, so let's start with that. As mentioned before, the English monstrosity is a full battery electric vehicle and is motivated by four electric motors, one at each wheel. The combined output of the 1470 kW electric apparatus onboard weighs in at an eye-watering 2000 HP and 1700 Nm of torque, the latter of which is available from 1 RPM. These figures would make the Evija, the most powerful production road car when it comes out in 2020, provided there are no other developments in this area till then. In all fairness, we have heard a similar story from the likes of Rimac and Pininfarina with the C_Two and the Battista respectively; what actually matters is the real-world performance of the beast. While official figures are not available as of today, preliminary results from Lotus claim a "sub 3 seconds 0-100, sub 9 second 0-300 km/h (a Chiron takes 13.6sec) and a top speed north of 320 km/h." While no one would ever scoff at these numbers, they are a bit tepid compared to the competition; I believe that Lotus is being conservative about the abilities of its hypercar because and the final production Evija is likely to do a sub 2 second 0-100 km/h; otherwise it will struggle to keep pace with the competition that includes the Pininfarina Battista, Aston Martin Valkyrie, Ferrari SF90 Stradale, Rimac C_Two and of course the Tesla Roadster (which would come in at around a tenth of the Evija's price!).
This drivetrain setup also enables a brilliant implementation of torque-vectoring all-wheel drive, for unrivaled corner exiting traction; so the signature "Lotus handling" is still going to be present. Lending further credence to that notion is the Evija's weight; coming in at 1680 kg, it is featherweight for an electric hypercar. For context, the Rimac C_Two weighs 1950 kg, a difference that amounts to 270 kg; largely owing to that fact that the Evija is the first Lotus to feature a single-piece carbon fiber monocoque chassis. Thanks to its slick aerodynamic shape with strategically placed vents, ducts, and an active rear spoiler that help the Evija stick to the tarmac, rather than settling in a low Earth orbit! Five different driving modes – range, city, tour, sport, or track – let the Evija adapt to a multitude of environments. No official word on battery size and the range is out yet, but preliminary estimates from Lotus put the former at 70.0 kilowatt-hours and the latter at around 400 km, which is indeed tepid compared to most of its rivals, some of which can do well over twice that on a single charge. The Evija does have a trick up its sleeve though, in that arena, its battery pack is capable of getting a complete recharge in just nine minutes! That's almost as much as refueling a conventional car! There is a catch though, the rapid charge requires an 800 kW charger, of which none exist as of today. 350 kW chargers are the highest-powered systems currently available, but that can still recharge the Evija to 80 percent capacity in 12 minutes.
Exterior:
Like any other contemporary hypercar, the Evija is designed to be functional as well as gorgeous. When we saw a clay model of the Evija earlier this year it was already obvious that the car had been designed with aerodynamics and performance in mind. The finished car shares the same spectacular Venturi tunnels buried through the rear haunches as the clay model. The front end has some of the shovel-nose form of recent Ferraris, but closer inspection will reveal the presence of huge gaps for better airflow within the front fenders. There will also be a Formula 1–style drag-reduction system to improve performance at speed. We haven't been given any down force numbers yet, but Lotus promises that these will be exceptional.
That being said, the Evjia certainly has visual appeal. The creases, lines, and overall proportions are somewhat reminiscent of the flamboyant Lamborghini Aventador Veneno. If you are a fan of the legendary Elise, you will be able to pick on the Lotus DNA in the design, which has been sharpened and refined into a more contemporary guise. Overall, I think the Evija is a good looking, if a bit generic looking car, but it is understandable because the car's exterior design is dictated by how it is to function in the wind.
Interior:
The Evija's interior has drawn comparisons with the Ford GT and the Aston Martin Valkyrie, to both of which the it bears passing resemblance to. The ostentatious insides of the Lotus feature a technical, Formula 1 race car inspired theme. Though it is predictably sung, the airy cabin design does make the interior seem spacious. Adjustable seats, sufficient shoulder room, and real (non-touch-sensitive) switch gear on the center console (the company likes to call it a "ski slope"), all go the extra mile in creating a usable and comfortable cabin. As a result of the aforementioned quirks and features; and despite the similarities with track-ready hypercars such as the McLaren Senna, the Evija boasts a surprisingly livable cabin. Notable amenities include has a camera-based rearview-mirror system that includes pods that motor out of the scissor-opening doors, automatic climate control, drive mode selector, and a single digital display sits directly in the line of sight of the driver and handles both instrumentation and infotainment. Of course, the Evjia's interior will also be filled to the brim with carbon-fiber, real leather and other luxuries, which is typical of most hypercars.
Pricing and Availability:
Considering that the beast in question is a 2000 HP, tyre shredding and head-turning hypercar from a boutique English manufacturer like Lotus, the colossal price tag is probably not going to come as a surprise. It is easy to say that Lotus' target price for the Evija is gargantuan, would be a lamentable understatement; at between €1.5 and €2 million, which equates to somewhere between $1.8 and $2.5 million or between PKR 30 and 40 crore (at the time of writing) – before any taxes or import duties, it is safe to say that I will not be saying any of these behind my backyard. The fact that only 130 of these monstrosities will be built and sold globally lends further credence to this belief.  Production for the Evija isn't going to begin until 2020, but if you're ready to embark on an exuberant electric adventure with Lotus, the order banks are now open!
Final Thoughts:
Lotus has, in a very unexpected move, come swinging at the Pininfarina Battista, Aston Martin Valkyrie, Ferrari SF90 Stradale, Mercedes AMG One, and Rimac C_Two. It seems like a cliche to keep saying this, but electrification is undoubtedly the future, and Lotus, like many others, has submitted to this future.
And that may not even be the end of the story; Lotus joined Jaguar Cars, MIRA Ltd and Caparo on a luxury hybrid executive sedan project called "Limo-Green"—funded by the UK Government Technology Strategy Board. Their final production vehicle will be a series plug-in hybrid. So the future looks even brighter for the British automaker when it comes to electrification. Lotus' ambitious all-electric hypercar has captured a lot of attention, and it seems that it has more in store, so it certainly has my attention for the foreseeable future.
So that is it from our side. Do you have anything to add? As always feel free to leave your thoughts in the comments below.