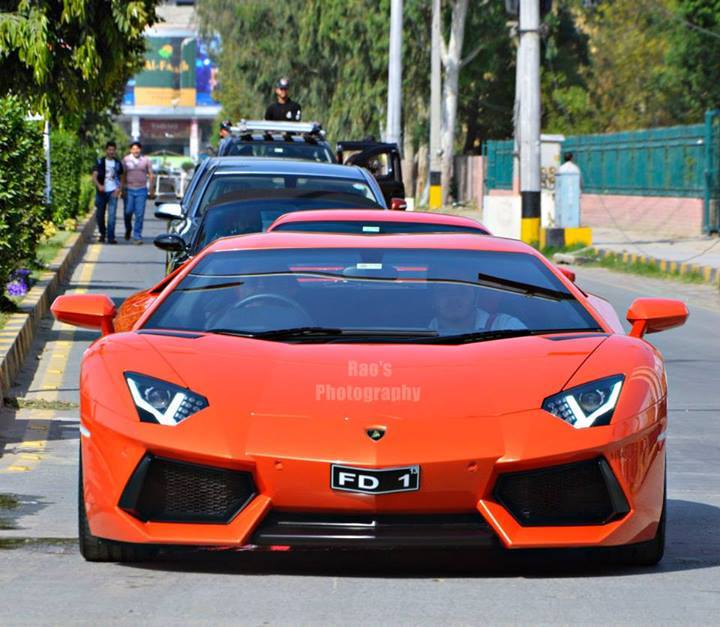 Faisalabad Auto Show brings Aventador amongst others
The engines were boosted which is typical but the rare roar of heavy bikes, and cars from Buick, Volkswagen, BMW, Lamborghini Aventador and Ferraris were all there to see how much crowd has gathered to encourage and adore them. Yes it was all about automobiles at D ground, Faisalabad. City government hosted the Lyallpur Auto Show on April 13, 2014 and following category of vehicles were showcased:
a) Vintage/classic, b) Luxury/Sedans, c) Exotic/Sports, d) Super bikes , e) Modified vehicles, f) 4×4/Jeeps/SUV's.
Motor show or auto show's twisting level of acceptance is that we should move ahead with positivity with the modern world. Automobile perspective reshaping around the country, especially in biggest cities of Pakistan. Lyallpur is known as the third biggest city and textile hub of Pakistan, so how can people of business community stay away from showing their latest vehicles?
They got an opportunity on this  auto show that was first of its kind for Faisalabad. The core aim behind organizing Lyallpur Auto Show was to promote and encourage the enthusiasm of car enthusiasts. Biker boys also displayed their super bikes in the Lyallpur auto show, however; response from visitor for this event was remarkable. Peoples came along with their families to enjoy the beautiful vehicles on display.
"These activities should continue in the city for entertainment and making our city a better place. It is highly appreciating moment for me I want to see these kinds of events in the future."  Said Umair Butt, a visitor.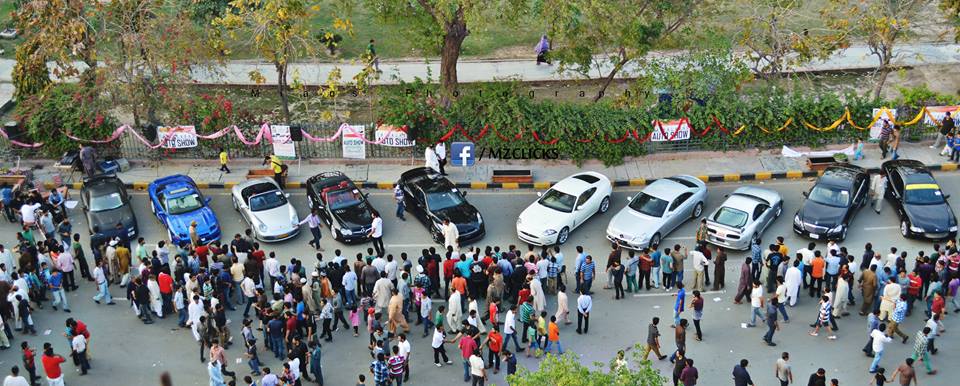 While another visitor, Sufiyan Bhatti said, "I really feel great to preserve these adorable moments in my camera lens, as I always wanted to capture this moment of photography."
After Karachi, Lahore, Islamabad & Multan here city of textile also playing a part to prevail soft image of country with organizing auto shows. People would love to have them in future as well, as I witnessed there was not a single space empty. Lyallpur Auto Show2014 was a big hit.
Picture courtesy of MZ Clicks