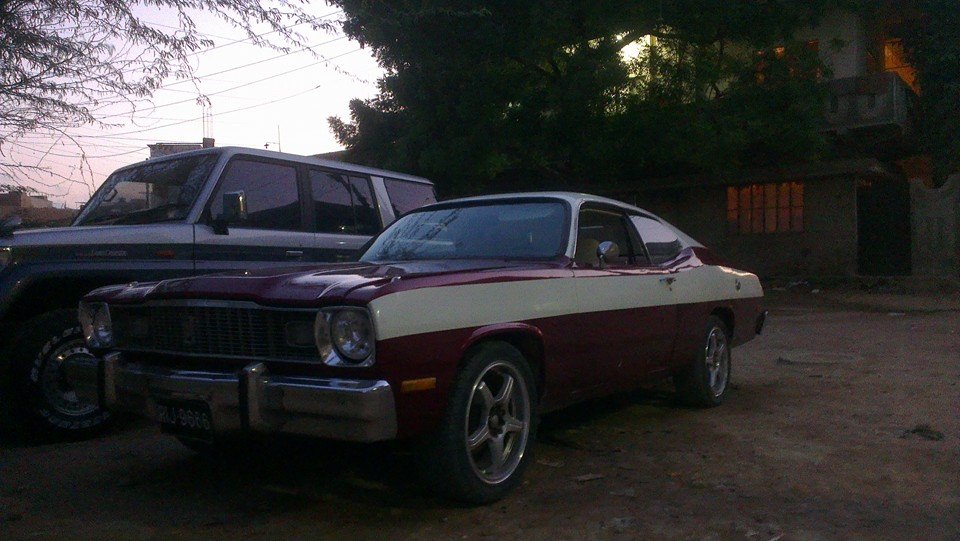 We loved it but we're happy that we don't own it!
Drove this '74 Plymouth Duster past weekend owned by the person you'll be happy to see it with. Everyone would be happy because he's a scientist-engineer sort of person who works at nuclear power plants and other power plants, in fact he doesn't work at them, he builds them and runs them until the people he built it for are able to run it themselves. So basically, he bought this car in maximum 10% of the total 100% and today, the car stands with a mint condition original engine and transmission which we think was peanuts for him to build. He tends to disagree.
We were all glad, the person who sold it to him kept his number for atleast an year or two from the day my friend first approached the former owner before he finally decided to move and part with his car and he was the best choice for his car.
We love the drive, we loved the original straight-six 3.7 liter (whatever cubic in.) engine, despite a wall-mart type exhaust, the engine was producing a music for our ears. The original trucklite transmission was not only rebuilt by hand himself outside his house on roadside, it was re-enforced to withheld much more tension and all that.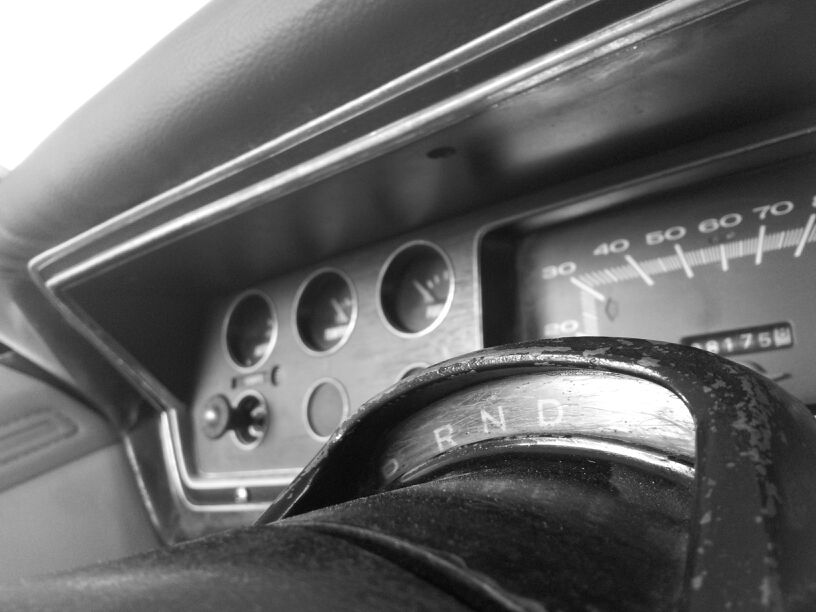 This car doesn't have an awful lot of power but the way it is delivered is quite something. James may driving the Ferrari California (the old one) said the same thing, and it has sort of etched into my mind that indeed, speed is secondary to how the power is delivered, how the sensation builds, how every gear change is an occasion.
From kids to housewives to security patrols, everyone forgot their duties when they heard and afterwards saw it. And instead of appreciating the car, the bad habit of asking whether it was for sale was the most common thing said. It was an hour of stardom for us and relief that although everyone loves it, but thankfully, doesn't have it. It was pretty hard for us to admit and say it but in the words of Batman, 'You and I may deserve this car but we're not what it needs right now.' Why?
As much as we'd loved the drive, all three of us just thought of one thing; we'd love to buy such a car, many would, but restoring requires a certain amount of skill that unfortunately isn't available everywhere, and definitely now with most of us. Even if you find certain skilled labor/techs, that doesn't translate to restoring it to perfection. You need to know what and how it has to be done, because after-market or street-side mechanics would alter things THEY deem unnecessary because engineers are full of shit.
If someone like him came to us, I'd let him buy it because even after an year, I'll be struggling to get it to start. He bought hundreds of dollars worth of manuals and parts from Ebay just to be able to build the engine and transmission. Well those manual do help but still, not everyone can translate what the manual says into reality.
There are some cars (maybe, not because of the complexity but the awful and neglected condition they are in), that are best left with people who can be boring sometimes (because of the mountains of technical and general knowledge about cars they have for certain people) but can bring a car to a condition where it feels like electricity coming to a remote village which has been without it since a lot of time. Even if you're not part of that village, you feel good for them and celebrate it with them. That's how we felt.
Pictures taken with phone cams so sorry for not a lot of them. Second pic by Ali Umair Jaffery.