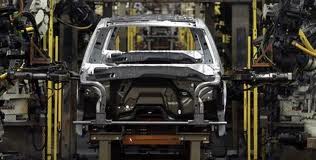 Many automakers want to come but can't come – Former Finance Minister
The News International has got to know that a list of 40 cases have been made available in the files of the Finance Ministry which tells tales of corruption and resistance on part of Finance Ministry.
Dwelling into the details, many cases can be known about how the PPP led government and its leader tried to bypass the rules and acted on wishes and whims incurring a heavy cost to the taxpayers' money, all the while Finance Ministry tried to resist them.
Three years ago we first learnt of Yamaha's plan to invest and build motorcycles in Pakistan, but then we never heard about any development in that regard except the fact that Yamaha was still pushing through countless of mountains of files and corrupt lobbies created by the local assemblers.
At one point in time, PAMA, which is one of the automotive mafia in Pakistan came out blunt and seeked out publicly to block Yamaha's investment in Pakistan, a country with tragicly low jobs and foriegn investment but more importantly, foriegn confidence.
One part we learned last year as to why PAMA does not want to Yamaha to start building motorcycles in Pakistan, the other part we have learned today;
Former finance minister Saleem Mandviwalla, while talking with The News, was asked amongst other things; whether he proposed incentives for Yamaha in terms of tariff and taxes, he said that many motorcycle manufacturers wanted to enter the Pakistani market and after evaluating our structure they advised him that no manufacturer can come due to the monopoly of local manufacturers.
We proposed change of frame work for auto mobile industry as whole and made it possible for new investment to come into Pakistan. This frame work included tariff, deletion and other issues which were approved by Mr Hafeez Sheikh.
And perhaps it is that reason that Yamaha has finally got the green light to begin its work here.