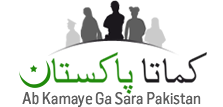 Through Kamata Pakistan, finding a driver can never be easier
There are many jobs portals for the educated people, the sort of type we call 'white collar', but there exists in large numbers a requirement of jobs for the type we call 'blue collar'. And finding proper candidates for this type is far more hard then finding white collar candidates.
There are no listings, no process involved, no proper place to go and skim through candidates because every time someone tells someone that someone is looking for a driver for example; is usually skeptical with trust of giving that person the key to their car and more importantly, trusting their family to them.
So contacts and reference matters a lot when you don't have the luxury of posting a job and then finding the right candidate; how a white collar hiring is performed.
Now, this is possible. You don't have to worry about this anymore, neither the army of drivers, cooks, construction and factory workers, maids, etc etc about finding a job as the process has been eased, a proper process and portal has been introduced.
All you have to do is go to KamataPakistan.com, click on the candidate (if you're looking for a job), click on build your profile, fill up the entire form carefully with relevant details and get yourself listed over there.
And if you want to hire someone, click on post a job and the rest is self-explanatory.
Spread the word and help find someone a job.
Web: KamataPakistan
Facebook page: KamataPakistan